Fennel and Apple Salad
This is a very simple recipe for fennel and apples which are both in season that the moment. It is extremely quick to make, an easy 'throw together' to accompany many winter meals.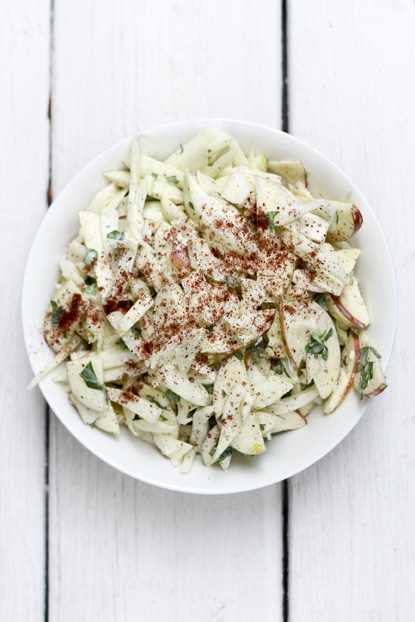 Serves 4-6
Ingredients
1 Medium Fennel, sliced
3-4 Apples, cored and sliced
1/2 Plain Natural Yoghurt
1/4 Parsley, finely chopped
2 tsp Sumac
Freshly ground pepper (optional)
Method
Place sliced fennel and sliced apples in a large bowl.
Add the yoghurt and toss through to coat the fennel and apples.
Add the parsley, mix through.
Sprinkle through sumac.
Season with freshly ground pepper if you wish and serve.
You can order organic fennel and apples when in season, along with many other groceries from our webstore.