We support growers and makers who share our values, pay them a fair price, and stick with them through the seasons. ​
Fair Food deliveries are filled with the harvests of certified organic and biodynamic farmers, as well as new regenerative growers, urban mushroom entrepreneurs, even keepers of backyard lemon trees – all working together to create a diverse and thriving local food network.
It takes a lot of hard work and dedication to be an organic producer, and we're so proud to work with over 175 growers and makers to deliver the best local groceries we can!
Meet some of our wonderful producers below.
Emmaline Farm
Taungurung Country - Cathedral Ranges
90km from Fair Food
Grower: Noleen
Growing: Garlic, pumpkins, apples, feijoas, kiwi fruit, squash, blueberries, blackberries, red peppers, pears, lemons, chillies, tomatoes, Lebanese cucumbers
How: Organic, regenerative practises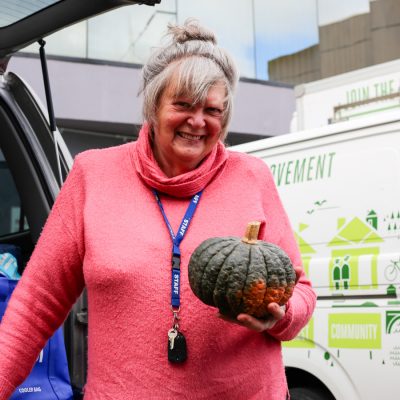 Growers: NoleenWhere:  Taungurung Country – Cathedral RangesKms from Fair Food: 90Growing: Garlic, pumpkins, apples, feijoas, kiwi fruit, squash, blueberries, blackberries,