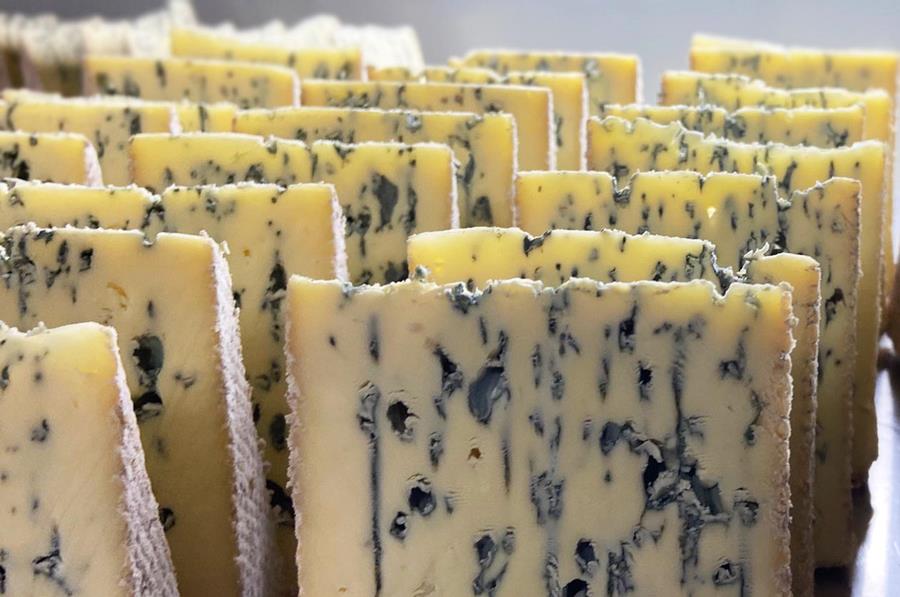 Barry and Cheryl's blues
Barry Charlton and Cheryl Hulls were at the Mould Cheese Festival in Sydney when they heard they'd been named the world's best artisan cheesemakers at the International Cheese and Dairy Awards, a competition for 5,500 of the world's best cheesemakers.
They didn't believe it at first; Cheryl checked for the results but couldn't find them. Barry looked again; the four blue cheeses they'd submitted had all won gold medals and they'd been named 2023 Supreme Specialist/Artisan Cheesemaker.
It was the first time an Australian cheesemaker had won the award in 126 years.
Barry Charlton never set out to be a cheesemaker, cheesemaking sort of found him.
In 1975 Barry heard about a job at the Drouin Butter Factory. He worked bagging skim-milk powder and helped out in the butter room before they put him in the cheddar plant.
Surprising himself he found he had a knack for making cheese.
For the next nine years Barry made Drouin Vintage Tasty Cheddar. From Drouin he did stints making brie and camembert at Jindi and fetta and haloumi at Lemnos.
Then after 30 years making cheese for other people Barry decided he'd had enough.
When Cheryl, Barry's partner, suggested they start their own cheese company Barry thought she was crazy.
Berrys Creek Gourmet Cheese opened its doors shortly after in 2007.
Berry's Creek was named after the South Gippsland town Cheryl grew up in, though their 600-square-metre factory is located a little south outside Fish Creek.
Barry believes the secret of great cheese is good milk, good timing, temperature control and staying small.
Berry Creek's milk comes from Graeme and Gill Nicholl's dairy three minutes down the road. Milk for their signature Riverine Blue comes from Bryan, John and Tina Jans' riverine buffalo dairy in Giffard West near Sale.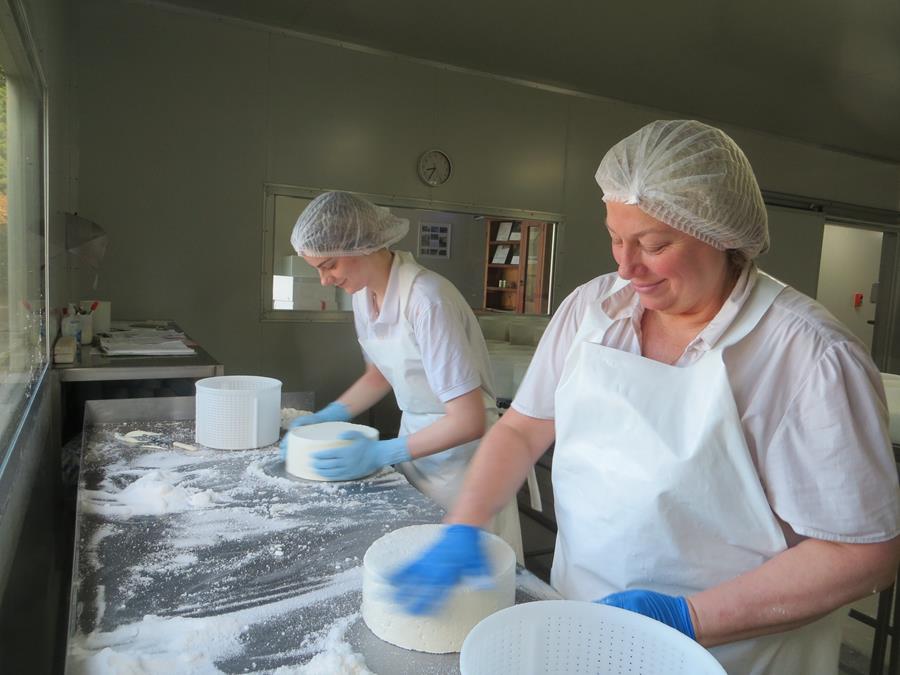 Their approach to cheesemaking is very hands-on.
A staff of ten cheesemakers, mostly women, first add bacterial cultures to coagulate the milk which is cut with wire slicers and then "healed". Curds are separated from whey, stirred, sieved formed into wheels, turned and salted.
Blue cheese wheels are needled – basically poked all over with a steel skewer to get oxygen inside to help the blue mould grow.
Unlike industrial cheesemakers Barry and Cheryl don't add anything to mature the cheeses faster or prolong their shelf-life.
The cheeses mature at their own pace in a temperature-controlled room where they are regularly turned and then at about eight to ten weeks old they're packed and dispatched.
You won't find Barry and Cheryl's cheeses in the big supermarkets; their small batches are shared amongst local IGA's in Leongatha, Korumburra, Meeniyan, Foster and in the Fish Creek General Store. The rest is divided between a few lucky restaurants and delis around Australia.
This month at Fair Food we're very, very happy to have Barry and Cheryl's Berry Creek Gourmet Cheeses as our Cheesemaker's of the month.
You can find their gold medal winning Tarwin Blue, Mossvale Blue and Riverine Blue here.
Btw Barry and Cheryl say that like a good wine the blue moulds in these cheeses need to breathe at room temperature before serving.
Have a great week
Chris