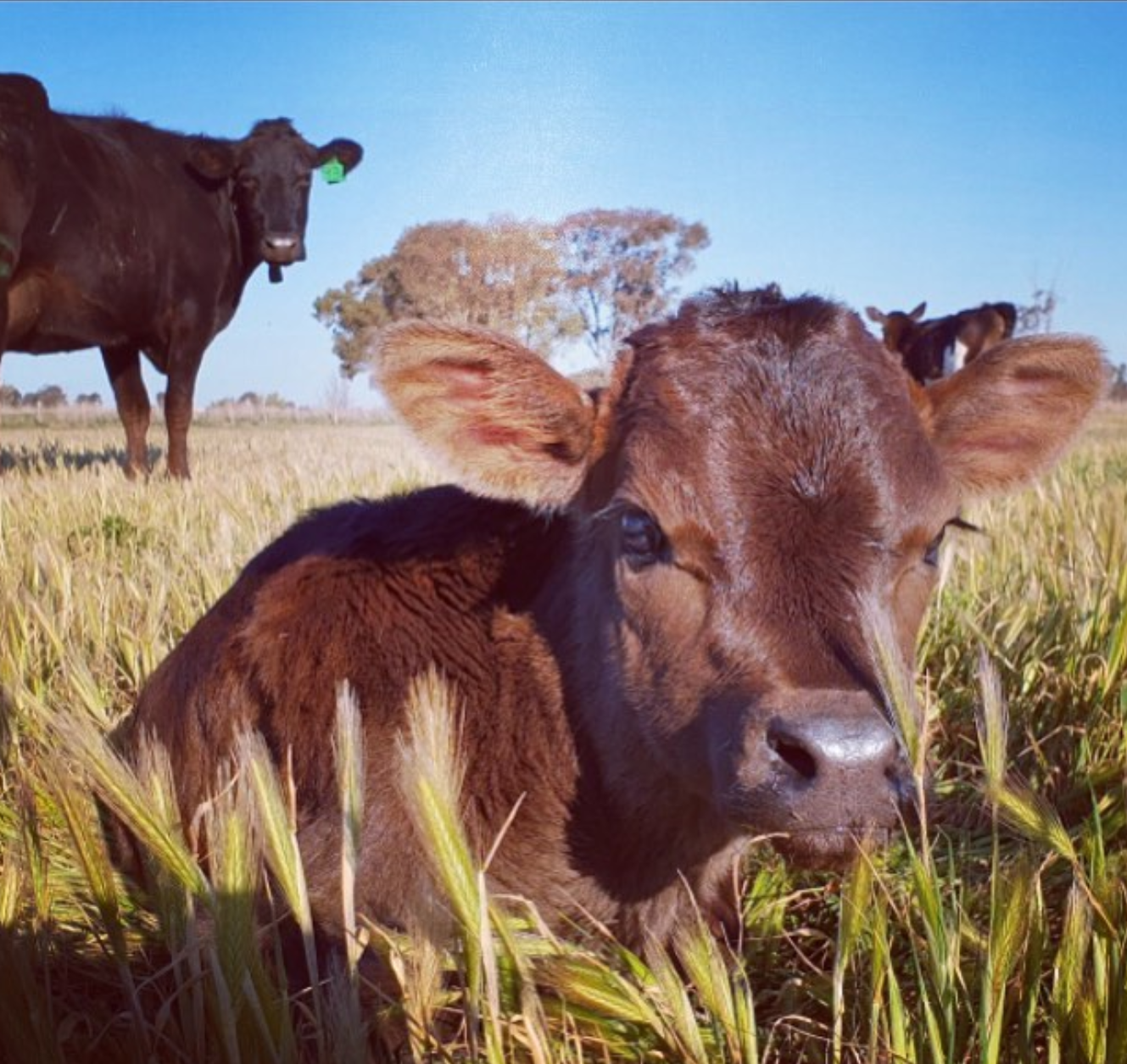 How Now Dairy – Cow-centred farming
Cathy Palmer and Les Sandles are doing something at their Wunghnu dairy farm, their industry said couldn't be done.
They're milking cows while keeping the calves with their mothers.
It sounds pretty simple but it goes directly against dairy farming orthodoxy and is shaking people's ideas up about what's possible when comes to milk.
Standard practice on a dairy farm is to remove 5-6 day old calves from their mothers. Most calves, especially male bobby calves, are sent to the abattoir, while some are kept as future milkers or reared for beef.
Cathy was not happy with "standard practice".  With the fresh eyes of an outsider and a third generation dairy farming husband, she decided to see if calves could be kept with their mothers while still being milked.
With nothing to guide them Cathy and Les started their experiment with a single jersey cow who had just calved.  After waiting forty-eight hours, they let the calf feed and then milked the mother with the calf curled up on the floor at her feet.
Today How Now Dairy now milks thirty four cows and runs what Cathy describes as a calf creche during milking time.
Cathy says that the average cow produces 20 litres of milk a day and that a calf only drinks around seven litres. How Now takes what remains.  It's what they're calling "cow-centred" farming.
Cathy and Les are now delivering milk and cream to a growing and very enthusiastic city and country customer base.
They recently relocated their herd to Sue and Bruce McGorlick's  Locheilan Farmhouse cheesery at Wunghnu where they process and bottle all of their milk on-farm (they're also learning how to make cheese).
This year Cathy and Les' pioneering hard work was rewarded with a silver medal at the Australian Food Awards.
You can find Cathy and Les' How Now Kind Milk here in our webshop.
Love stories and dedications
There are many doors into the multi-dimensional world of CERES.
And this spring and summer we're flinging the ranch sliders wide open after-hours at the CERES Organic Market & Grocery for stories and love punch under the stars.
Kicking off 6:30pm, Friday 23rd November we've invited poets, story slammers and musos to guide us through an evening of comedic, tragic, sad, happy & empowering stories and songs about love.
Artists include writer, poet & broadcaster Alicia Sometimes (regular guest on 774, Radio National and one sixth of The Outer Sanctum Podcast), Emma Bathgate (of the The Church of Burt), poet & performance artist Trixi Rosa, and poet Cam Gleeson.
Grab your ticket here and join us at sunset 
Have a great week
Chris