Isabelle's zucchini, carrot and chocolate cupcakes
Chocolate on the outside, veggies on the inside.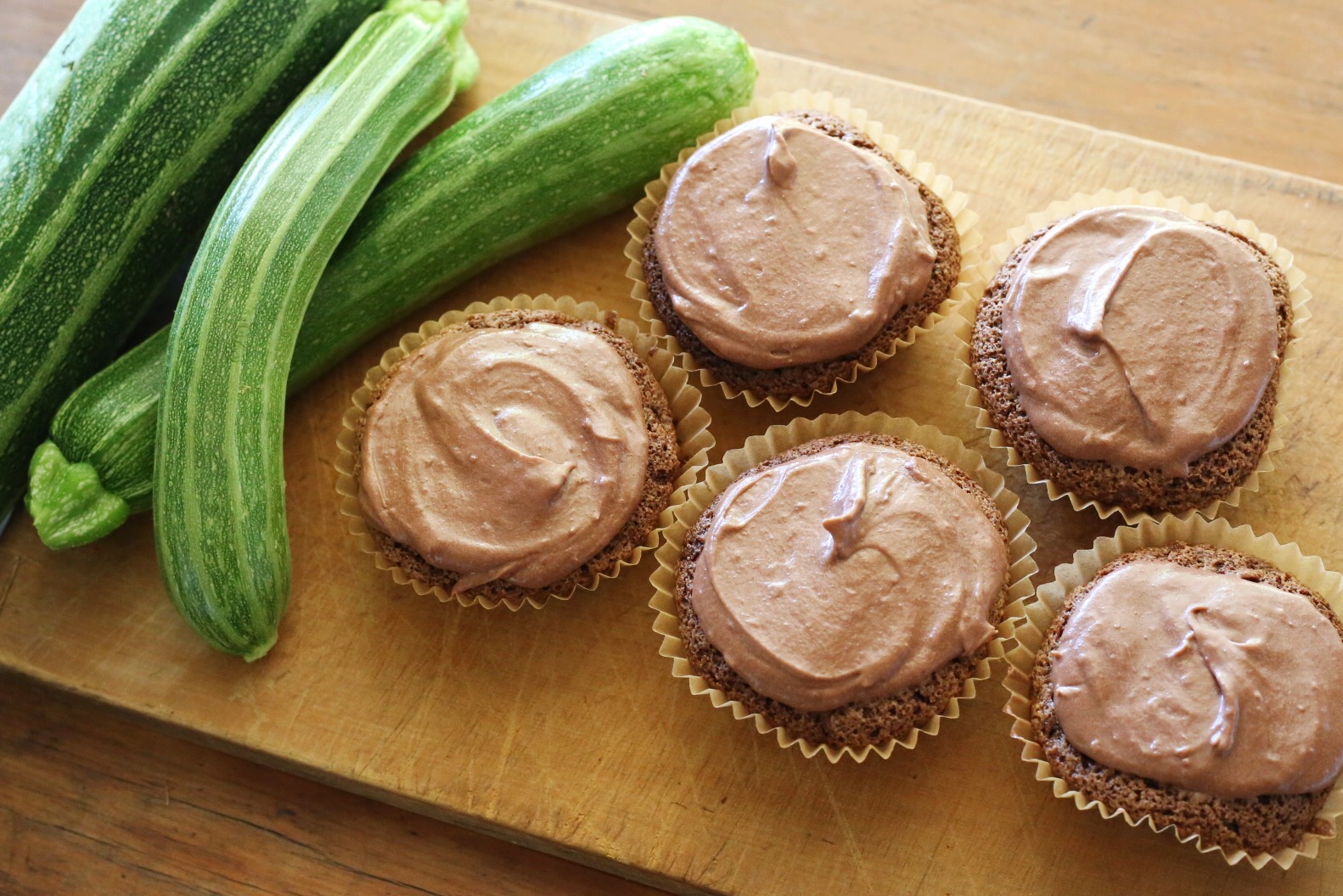 Ingredients
4-5 Tbsp cocoa powder
3 eggs
1 ½ C dark brown sugar
2/3 C vegetable oil
2 C plain flour
1 tsp baking powder
1 tsp baking soda
½ tsp salt
2 C pureed or finely grated zucchini and carrots (roughly 2 med zucchini
& 2 med carrots)
ICING
2 C icing sugar
50g butter softened
1 Tbsp cold milk (with a few drops of vanilla essence)
1-2 Tbsp cocoa powder (optional)
Method
Isabelle, our marketing team member, came to work with mini versions of these awesome cupcakes recently, to great applause. They were snaffled up by the crew and her easy recipe is here to share with you as well. We thought they might be just the trick for a lunch box treat or a picnic afternoon tea in the zucchini field.
Isabelle's zucchini, carrot and chocolate muffins
Makes 24
Preheat oven to 180ºC. Beat eggs with sugar for 5 minutes until thickened and creamy. Blend the oil and cocoa powder in to the beaten egg mixture.
In a big bowl stir together the flour, baking soda, baking powder and salt. Add the egg mixture into flour and turn gently until just combined, then stir the vegetables through as well.
Spoon the mixture in 24 medium sized paper-lined muffin cups, filling 2/3 full so they don't overflow.
Bake for approximately 20 min, testing the centre with a skewer (it should come out clean).
Let the muffins cool in tins on a rack for 10 minutes then remove from pans.
Mix together the icing ingredients in a bowl and ice them once the muffins have cooled completely.