Quick Summer spaghetti
This 15 minute pasta dish is an easy and delicious way to make use of the lovely fresh green peas, zucchini and beautiful new season local garlic.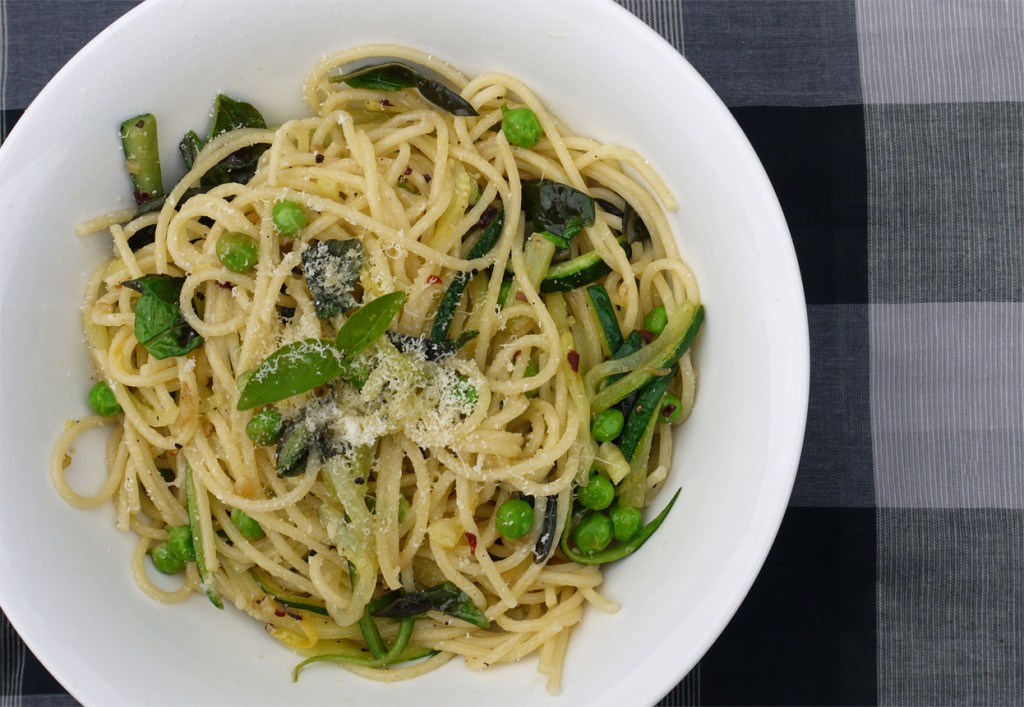 Serves 2
Ingredients
250g dried spaghetti
1/2 cup freshly shelled green peas
1 tablespoon extra virgin olive oil
4 garlic cloves, minced
1/2 teaspoon dried red chilli flakes
1 zucchini, halved and sliced into thin batons
zest and juice of 1 lemon
large handful of fresh picked basil leaves
3 tablespoons finely grated Parmesan, plus extra to serve
sea salt and freshly ground black pepper, to taste
Method
Recipe shared by Ruth from Martha Goes Green.
Bring a large pan of salted water to the boil and cook spaghetti according to packet instructions. Add shelled peas in the last minute of cooking time. Drain and set aside.
Heat olive oil in a large pan over medium heat. Add garlic, chilli flakes, zucchini and lemon zest and cook, stirring for about a minute or until garlic becomes soft and fragrant. Add drained spaghetti, peas, basil and lemon juice and toss to combine. Stir through grated Parmesan and season to taste.
Divide among serving bowls and top with extra grated Parmesan. Enjoy your summer spaghetti!