Serves 4
Ingredients
1/3 cup olive oil
1 small onion, or three shallots, diced
4 cloves of garlic, this makes for a pretty garlic forward dish, feel free to tone it down
1 lemon, rind peeled into thick strips using a veggie peeler.
4 sustainably caught anchovies, or if you're a 'chovie fiend add more!
1/2 tsp fennel seeds
1 tsp chilli flakes, optional
3 zucchinis, around 600g, sliced into .5cm rounds
Parsley or basil, a big handful, chopped
Pasta for 4
Parmesan to taste, optional – we've also tried this recipe with 70g goat cheese mixed through to great success
Summary
In this recipe we braise zucchini into a dreamy sauce that coats each pasta shape deliciously. The 'chovies are doing a lot of heavy lifting in the flavour department, so we wouldn't recommend skipping them, but if you must, try a couple of teaspoons of capers. An easy dinner is a winning dinner – try it this week!
Dreamy Zucchini Pasta
Warm the olive oil in a large saucepan for which you have a lid over a medium heat. Add onions, season with salt and pepper and cook, stirring gently for about 7 mins until soft and translucent but not browning. Add the garlic, lemon rind, anchovies, fennel seeds and chilli flakes (if using) and cook for a further 3-4 mins until the anchovies have 'melted' into the mix and the garlic is softened.
Add the zucchini, season with salt and stir to coat in the yummy oil. Pop the lid on and cook over a medium heat for around 20 minutes, stirring every 5 minutes. By the end of the cooking time the zucchini should be totally soft and disintegrating as you stir.
Take off the heat and stir through parsley and lemon juice to taste.
In the meantime, cook pasta and reserve 1 cup of the cooking liquid.
Add pasta and parmesan (if using) and mix to combine, adding some of the pasta cooking liquid if you find the mixture too gluggy.
Serve immediately with an extra grind of pepper!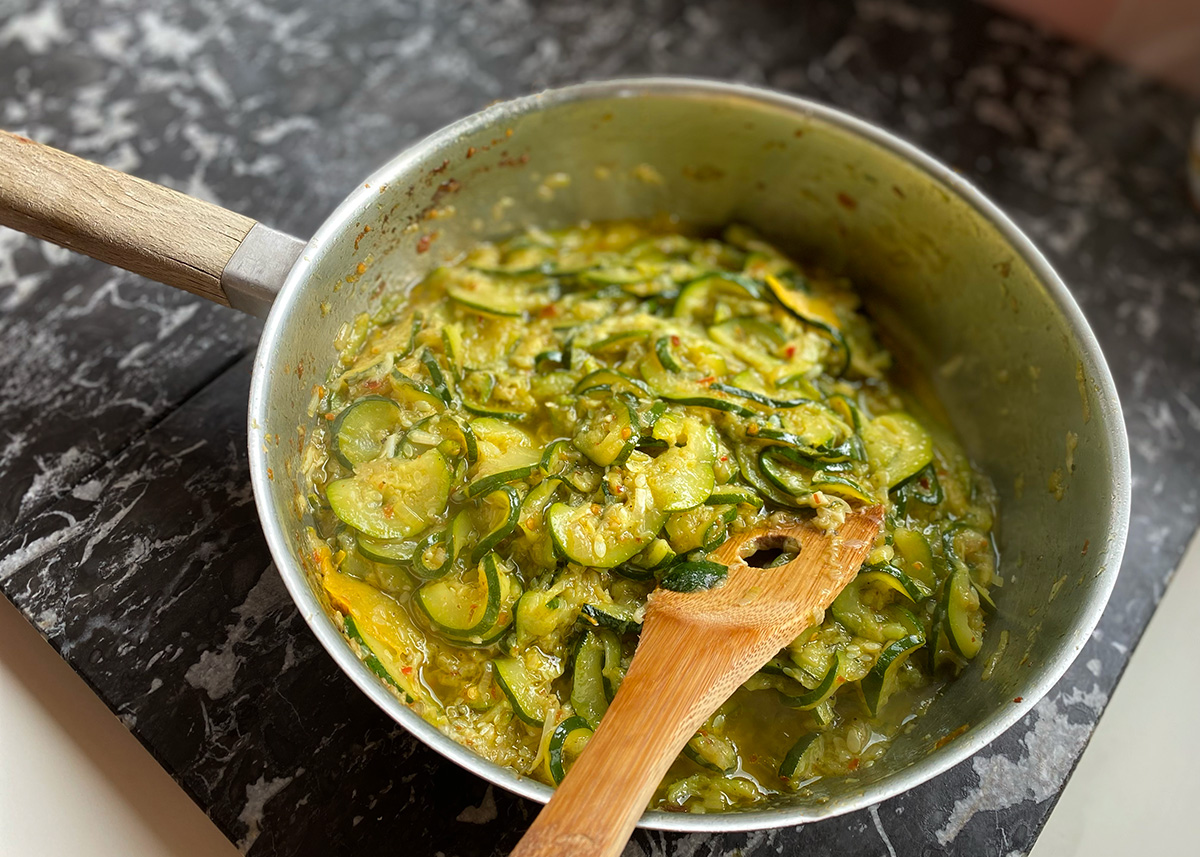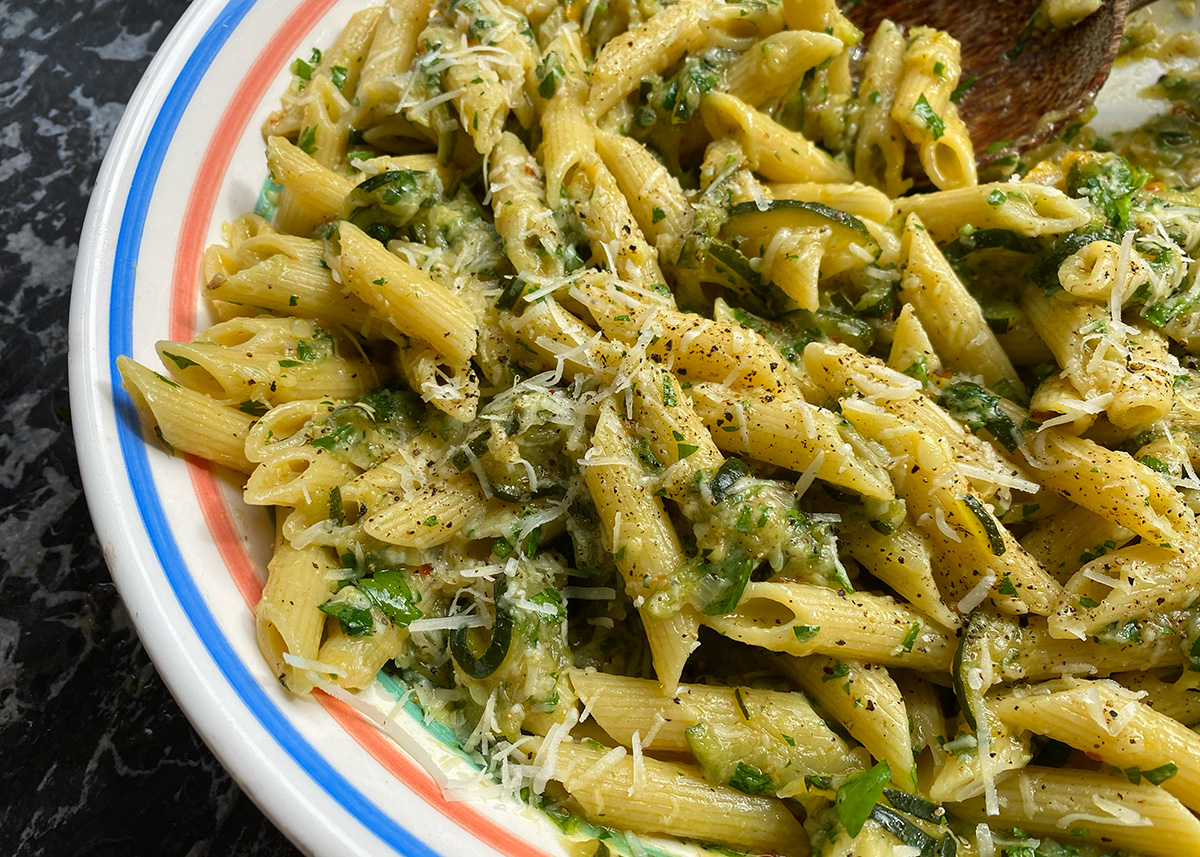 Hints and Tips
This recipe is a riff off our Braised Zucchini with Cannellini Beans recipe and takes some inspo from Carla Lalli Music too.