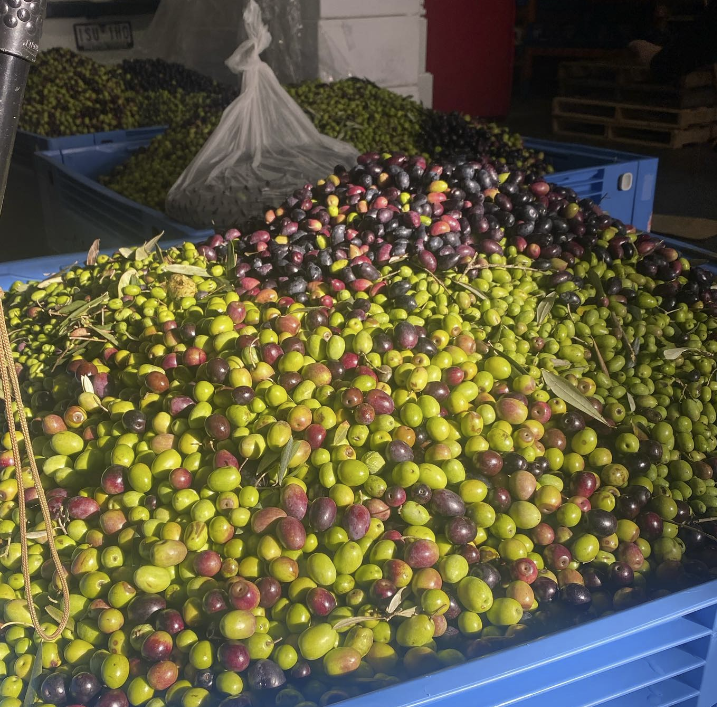 Never the same again
Mark down Sunday 21st May, 2023 as one of those days after which "things will never be the same again".
For a couple of weeks now Merrin Layden, manager of CERES' Olives to Oil project, had been warning that something big was going on.
Bookings for Sunday's olive drop-off had been unusually high and after some preliminary number crunching Merrin was predicting this year's harvest could be as high as ten tons.
Surely not. In 2021 Olives to Oil recorded a massive six ton harvest – dwarfing all previous harvests it seemed unlikely it would be topped anytime soon.
This was all but confirmed in 2022 when only three tons were pressed into oil.
Olive trees fruit heavy one year then light the next – looking at trees around the neighbourhood 2023 seemed like it was making up for 2022 with a vengeance.
Merrin had a feeling and got busy ordering extra olive bins.
The three Olives to Oil drop-off points in Preston, Oakleigh and Brunswick East opened on midday Sunday.
By 12.30 at the drop-off point at Fair Food's warehouse in Preston hundreds of keen olive pickers had lined up with bins, bags and buckets full of olives.
Two and a half hours later when the drop-off closed five and half tons of olives had been delivered.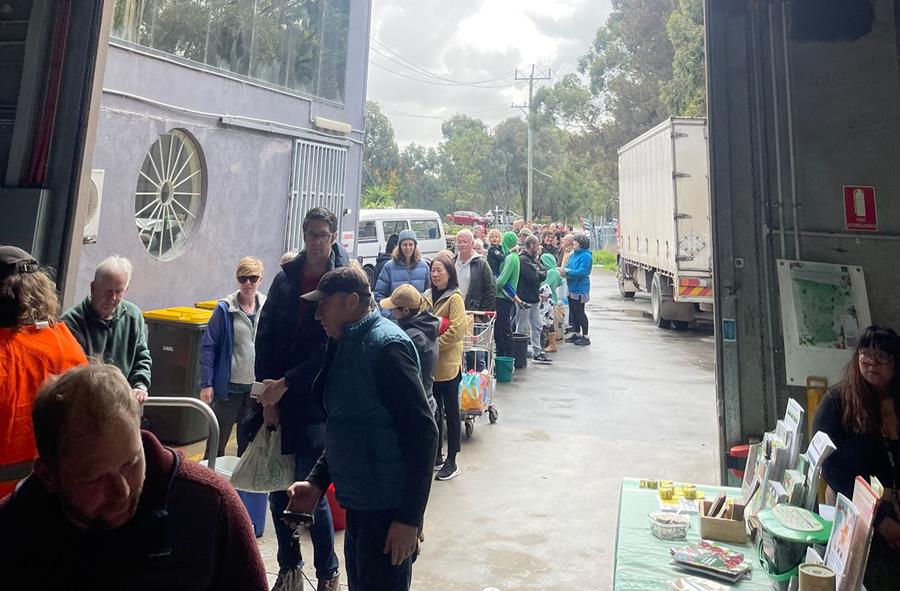 Even with extra bins the huge harvest was overwhelming – dozens of empty broccoli boxes were filled, when they ran out people just left their olives in whatever they brought them in.
The olive-o-lanche was repeated at the at Oakleigh and CERES Brunswick East drop-off points – check out video footage here.
An elated and exhausted Merrin Layden estimates fifteen tons of olives were collected today.
The incredible olive abundance however has presented Merrin Layden with a problem – Barfold Olives in Kyneton, who press the olive harvest each year into prize winning extra virgin olive oil, only has capacity to press 10 tons of olives.
This has left Merrin looking for an olive press close to Melbourne that can process the remaining five tons of olives this week.
If you have an olive press that can handle five tons of the world's most eclectic crop of olives or know someone who does, then Merrin would love to hear from you at olivestooil@ceres.org.au.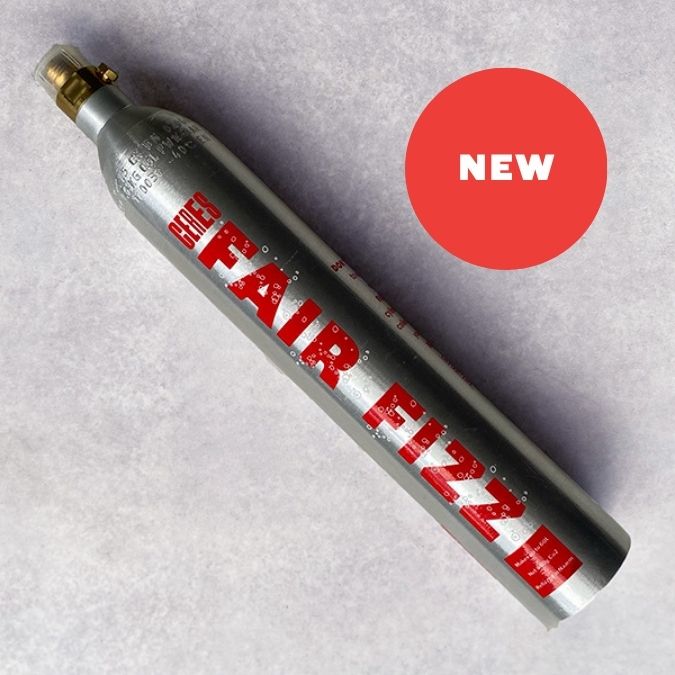 Fair Fizz?
If you have a Sodastream* or similar bubble facilitating machine and you're bummed by the high price of gas refills then maybe you should give Fair Fizz a go.
We love the idea of not having to buy a plastic bottle every time you want a fizzy drink, but we don't love having to pay through the nose for the privilege.
At $10 a refill Fair Fizz is around half the price of your regular cylinder swap.
If you're interested in Fair Fizzing, this is how it works:
– If you have an empty SodaStream or other brand of cylinder, choose a Fair Fizz Trade-In to swap over to Fair Fizz (remember to leave your other branded cylinder out for your driver to collect – we'll send it back to wherever it came from and give you a full Fair Fizz).
– Once you have a Fair Fizz cylinder, all your refills are just $10. Just add a Fair Fizz Refill to your next order and leave your empty Fair Fizz cylinder out for your driver to collect and we'll swap it for a full one.
– And if you have a soda maker and just need a new cylinder, simply add a new Fair Fizz cylinder to your Fair Food order and we'll drop it off.
You can find out all there is to know about Fair Fizz here
Here's to you
Chris
*Fair Fizz cylinders are compatible with all soda makers, excluding the new Sodastream Quick Connect machines.