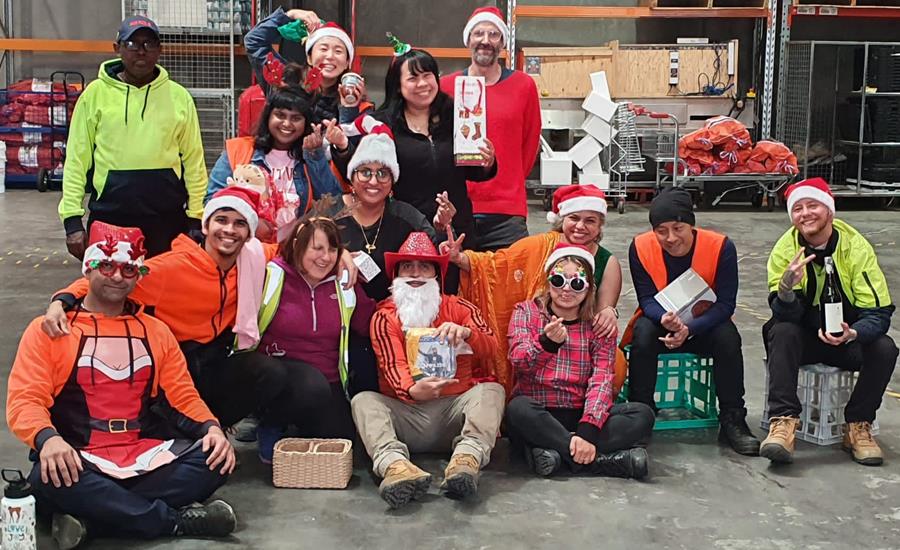 2022 Green Grocer's Diary
We've gotten through another enormous year together – these are a few excerpts from my Diary for 2022.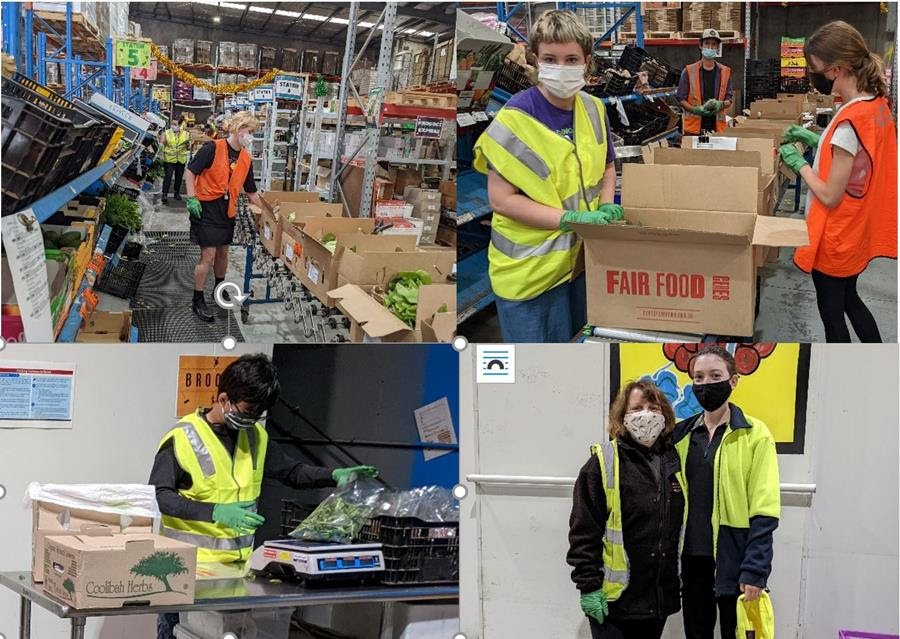 January – COVID outbreak in the packing team!  Our teenage children come to the rescue and pack boxes during their school holidays.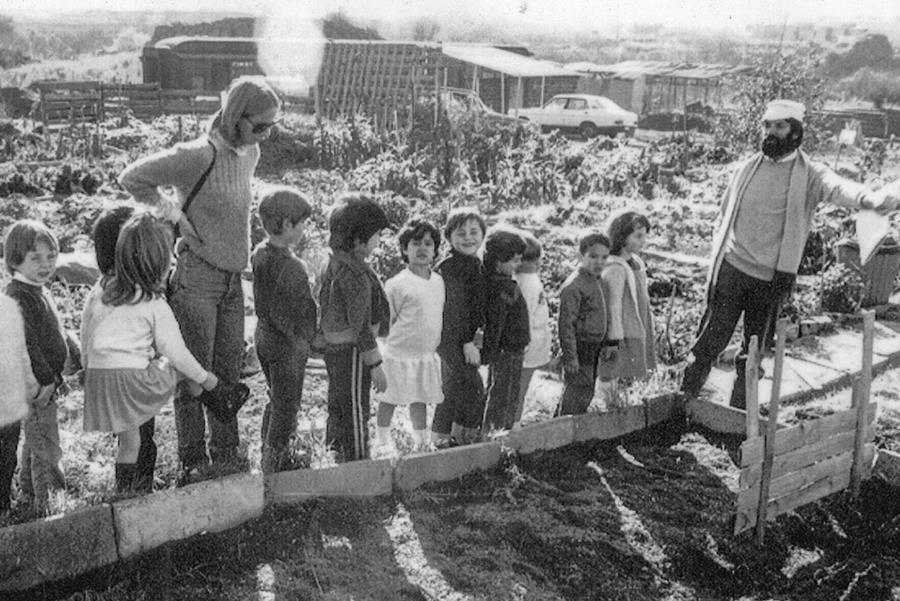 March – Celebrations at the Harvest Festival – CERES is turning 40!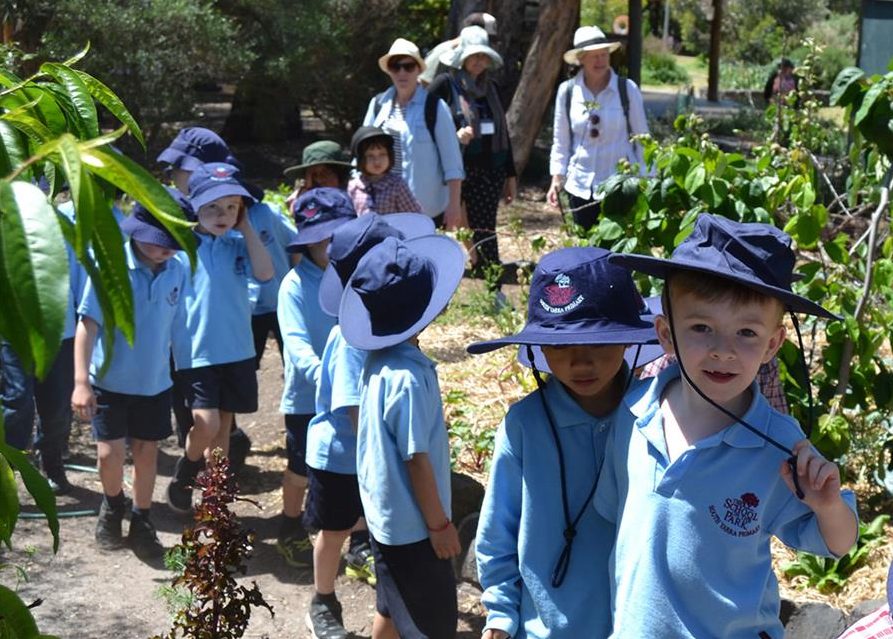 April  – After 2 years of home learning school groups are coming back to learn at CERES – feel a bit teary.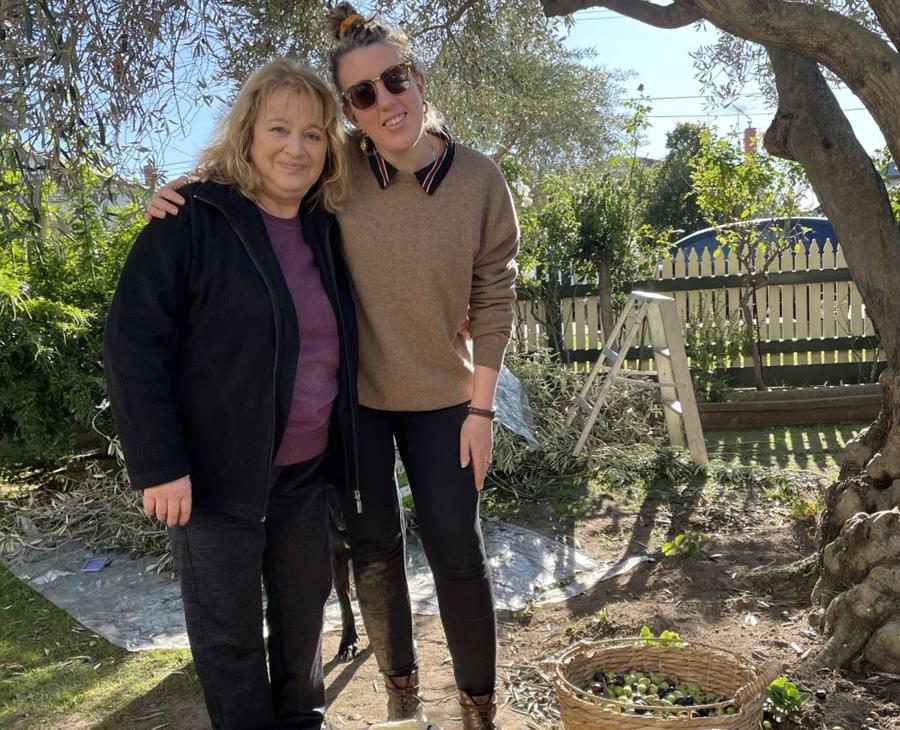 May – Olives to Oil people are dropping off their backyard olives at the Fair Food warehouse to go to be pressed up in Kyneton– (BTW you can get a bottle from this years prize-winning vintage in the webshop)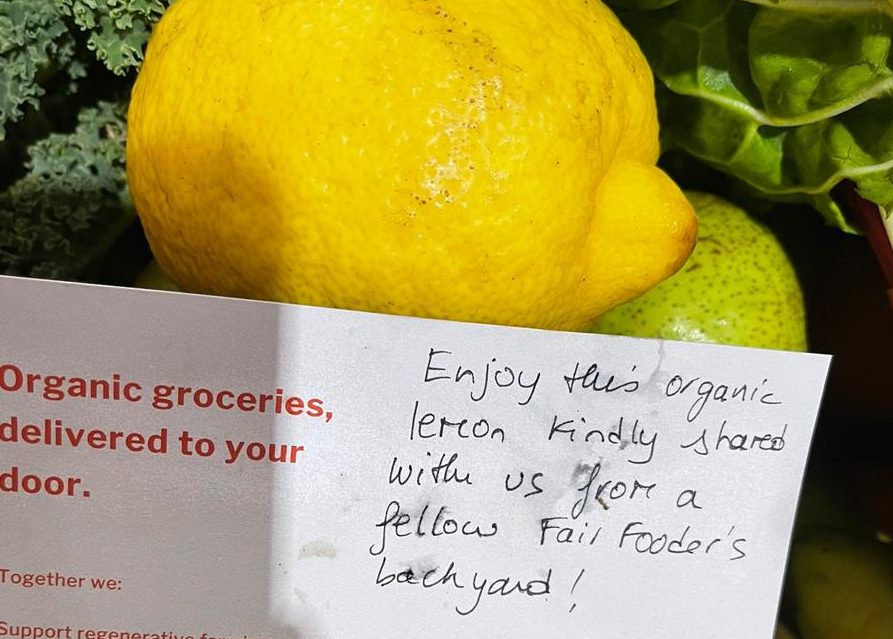 July – Customers are bringing in their surplus homegrown lemons, limes and bay leaves etc and we're redistributing them out to Fair Food customers

August – Thoughts/feelings – beautiful cardboard feedback is coming in –  2000% more joy than email surveys.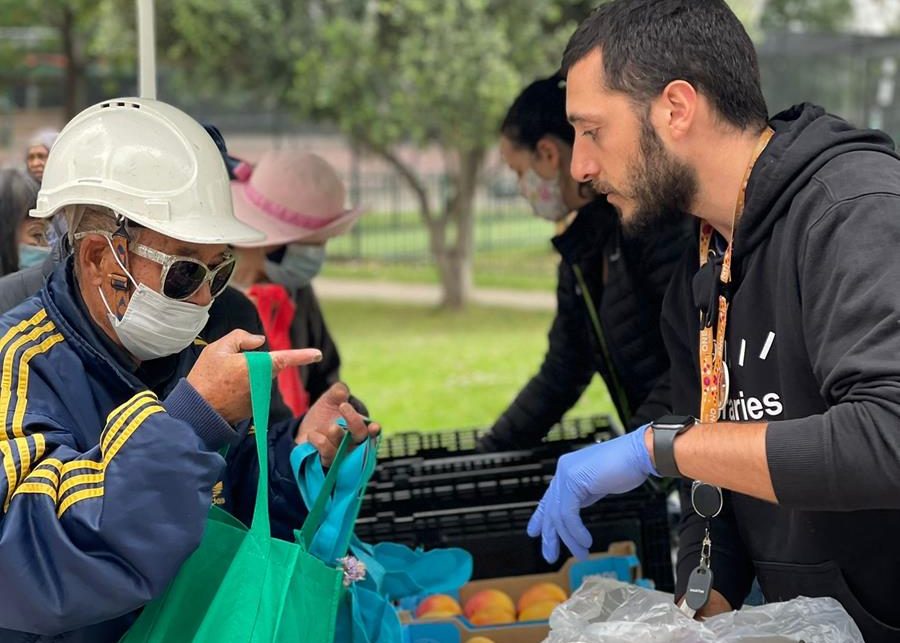 September – Ange, CEO from Open Table, says Fair Food's donation back in December has funded the Fitzroy Estate Free Food Markets from January to June this year.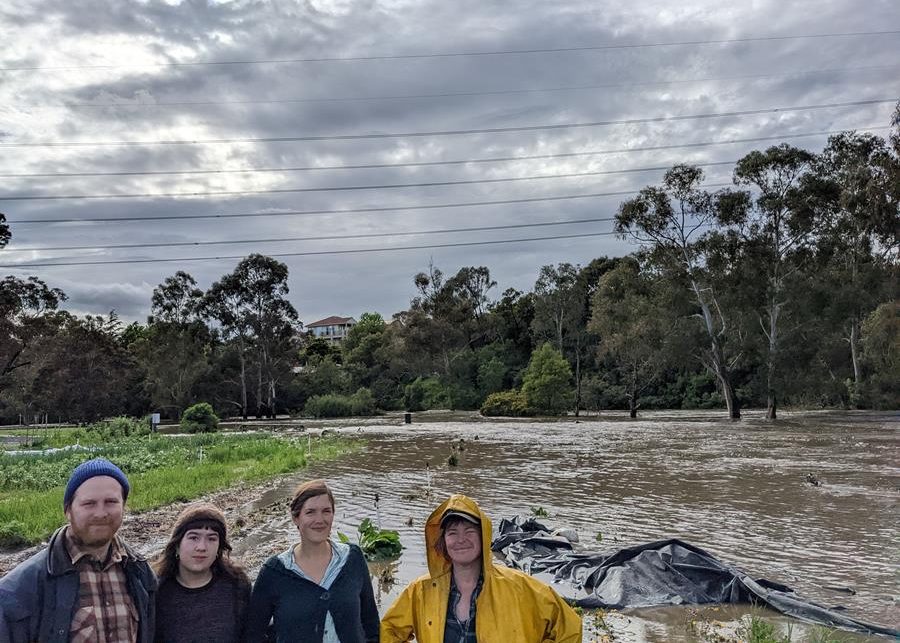 October – Floods!  Chloe in Seymour is paddling her farm in a kayak. Joe's Market Garden goes under. Thirty-five volunteers turn up to help clean up.  More rain coming…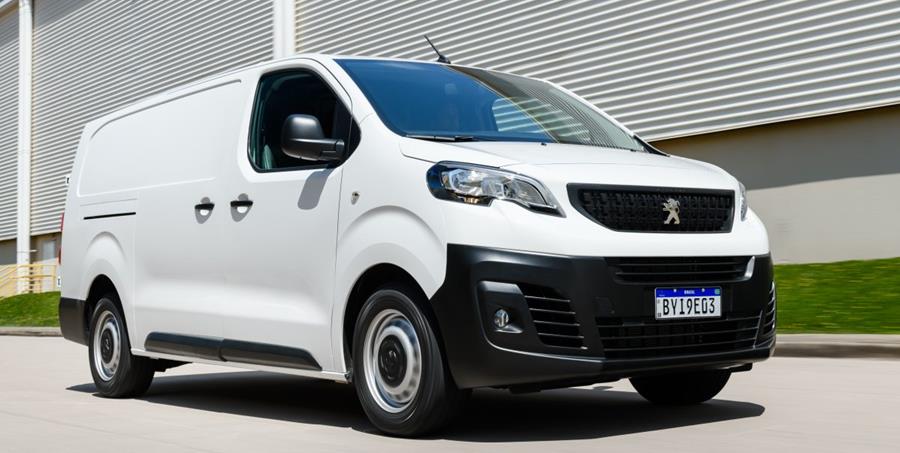 November  – First electric van finally arrives – a Peugeot e-Expert imported from UK by the awesome crew at The Good Car Co lands in Australia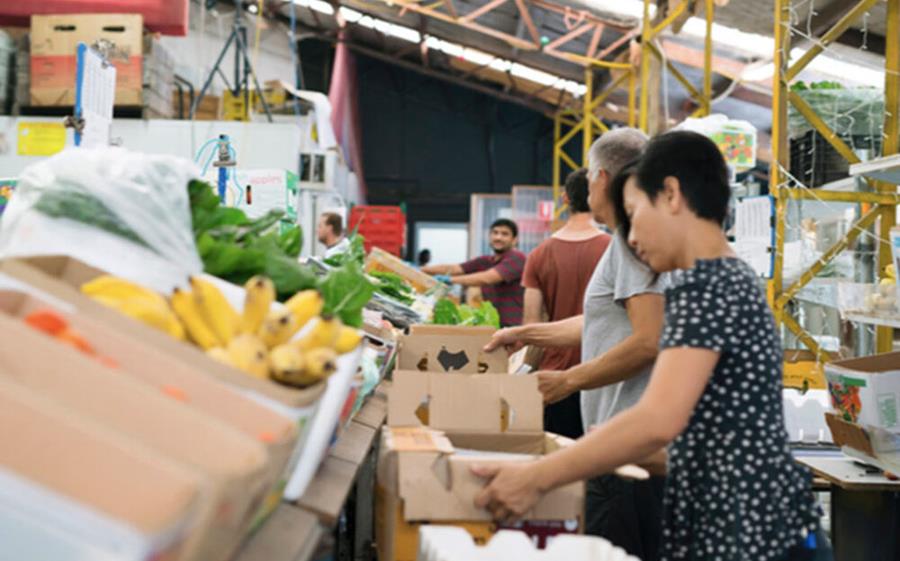 December – On the same day our original inspiration Food Connect Brisbane and local businesses champions, YourGrocer, both announce they're closing – shattered!
Bringing food to people is a wonderful thing but it can be a tough business – thank you for your support this year – for all your messages and your kindness.
The groceries you eat employ people from all walks of life, they support organic and regenerative farmers and fund CERES to connect our heads, hearts and hands to the land we live in.
Stay safe and see you in 2023
Below is a list of the 184 farmers, makers, bakers and suppliers who have nourished us this past year.
13 Seeds
2die4 Live Foods
3 Ravens
302 Flowers
5 & Dime Bagel
Abundance Farm
Agreena
Al Naturale
Aquer Foods
Arancini 4 All
Aroha Earth
Australian Pumpkin Seed Company
Australian Superfoods
Back To Basics
Barambah Organics
Bbbyo
Bee Sustainable
Bellco Group
Bibendum Wine
Biodynamic Marketing Co
Bite Me Fine Foods
Black Chicken Remedies
Blue Pumpkin
Blue Sky Organics
Bluepress Brands
Bod Conscious Enterprises
Botanical Beverages
Broth Of Life
Brunswick Aces
Bushwalk Candles
Calendar Cheese Company
Cartel & Co
CCC
Cello Bags Australia
Central Victoria Honey
Ceres Organics Australia
Chappy's Snacks
Cherry Road Flower Farm
Cockatoo Grove
Cocoa Rhapsody
Cultiv.Ate
Curry Favour
Danny Balboa Sauce Co
Dan's Empanada Bar
Daylesford & Hepburn Mineral Springs Co.
Day's Walk Farm
Dench Bakers
Dr Planet
E. & A. Salce
Eco
Eddies Cider
Emmeline Park
Encore Tissue
Ethical Dairy
Eurostore Australia
Everlasting Farm
Everyorganics
Farm Raiser
Farmers Of Keilor Valley
Farro Organico
Feel Good Foods
Fenech Farm
Fieldtech Solutions
First Generation Organics
First Ray
Food Temple
Food To Make You Smile
Foothill Organic
Fourth Wave Wine Partners
Genobile Saba Australia
Gfprecinct
Gippsland Free Range Eggs
Global By Nature
Go Garlic Group
Gollings The Florists
Good Goods
Grandview Garlic
Green Cauldron Farm
Green Gully Organics
Green Pack
Happygreen
Hawkers Beer
Health Magic
Healthybake
Henley Farms
Himalaya Tibetan Tent
Holy Cow Chai
Holy Crumpets
Home Stand Produce
Hop Nation
Indys Pavillion
Into The Roots
Island Home
J&M Alexandra
Kadac
Kaddy
Kas Organics
Kiraana
Koula Courtot
La Madre Bakery
Lard Ass
Lello Pasta
Lil Bit Better
Little Cardigan
Little Tuna
Love Tea
Luscombe Foods
Madelaine Eggs
Maison Ilma
Melba Fresh Organics
Melba Fresh Providore
Melbourne City Rooftop Honey
Mount Zero Olives
Mountain Bread
Murat Enterprises
Nature's Cargo
Netti Developments
Omega Packaging
Onya Think Reusable
Organic Growers Group
Organic Needs
Organux
Otways Distillery
P & H Kamvissis
Paramount Liquor
Parce
PhD
Pierogi Pierogi
Plenty Valley Produce
Pud For All Seasons
Pure N Cure
Pure Organic Harvest
Ratio Cocoa Roasters
Raw Materials Australia
Reed
Remi's Patch
Resparkle
Richard Law
Roza's Gourmet
Ryan Decoite
Schulz Organic Farms
Sealane Foodservice
Seed Family Trust
Serenitea Infusions
Sisterworks
Smalt
Songbird Wine
Soulfresh Group
Spiral Foods
Stir Crazy Lady
Sugarloaf Produce
Sunzest
Swadd
Take Me Home Pastas
The Corner Store Network
The Dirt Company
The Fermentary
The Forage Company
The Good Brew Company
The Good Company
The Good Seed Kefir
The Honey Project
The Mushroomery
The O'Kelly Group
The Salt Box International
The Sweet Potato Kitchen
The Vegan Dairy
The Whole Food Kitchen
Tilman Ruff
Trialia Foods
Tucker And Elm
Ulu Hye
Unearthed Co. Mushrooms
Unique Health Products
Vedder
Vertically
Vintage House Wine And Spirits
Waldner Grain Mills
Warburton Wellbeing
Wattle Gully Produce
Wildwood Organics
Wilhelma Farm
Willowzen
Yarra Organics
Zeally Bay Sourdough
We acknowledge the Wurundjeri Woiwurrung people of the Kulin nation as the traditional owners of the land where we work. CERES is deeply grateful to Elders, past and present, for their care and protection of these lands over millennia.