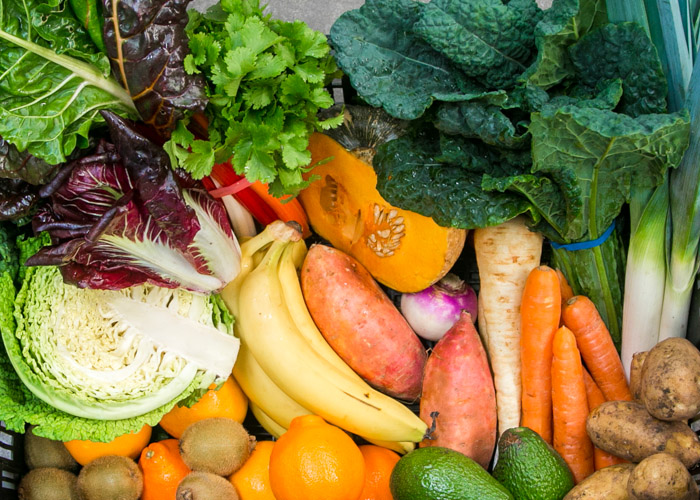 Self-image and the veg box
Back around New Years I was reading an article where the writer had resolved to doing regular exercise, keeping in touch with loved ones and ordering a Fair Food veg box.
It was jolt to hear our simple veg box being used as short-hand for becoming a better human being.
It got me thinking about the deeper nature of veggie boxes.
In the 70's my back-to-the land parents were members of fruit & veg co-ops; they banded together with other families taking turns going to the wholesale market and packing each other's weekly boxes.
In the early 2000's buying groups and veggie co-ops like the one at CERES migrated online and the veg box became the standard way increasing numbers of people bought their produce.
But when I stop and think about it a set box of fruit and vegetables chosen by somebody else is quite an unusual way to do the shopping.
I mean, imagine heading down to Vic Market, handing over $50 to a bemused stallholder and confidently announcing, "My good fellow, I'd like you to choose me a box of mixed produce if you would be so kind."
As I write this I'm tempted to try it out but after a couple of weeks I suspect I would gravitate back to my usual carrots, zucs, cucs, spuds and spinach leaves.
Likewise, I have always thought as online shopping became easier people would begin to select the fruit and veg items they usually bought and the set veg box would slowly fade away.
But that hasn't happened; in her weekly sales bulletin Isabelle Fouard, Fair Food's Marketing Manager, reports the veg box is as strong as ever.
What does this enduring popularity say?
For many the veg box just works – some love the surprise of it, others the challenge of cooking with the unknown and then there are those who appreciate not having to decide what to buy.
But for many others the veg box just doesn't gel and despite all the best intentions the relationship ends in disappointment and perhaps a little bit of shame.
Could the veg box be the produce equivalent of the yoga class or the gym membership?
I've had my own struggles with the veg box – the soft beetroot, the slimy bok choi and the spotty cabbage lying limp at the bottom of the crisper drawer call out my failure.
After many years of trying I have given up buying my veg box. Like doing early morning yoga three times a week I wish I was a veg box person, but I'm not.
These days I just buy my regular old carrots, zucs, cucs, spuds and spinach leaves and the few other vegetables my kids have deemed edible and I guess that has to be okay.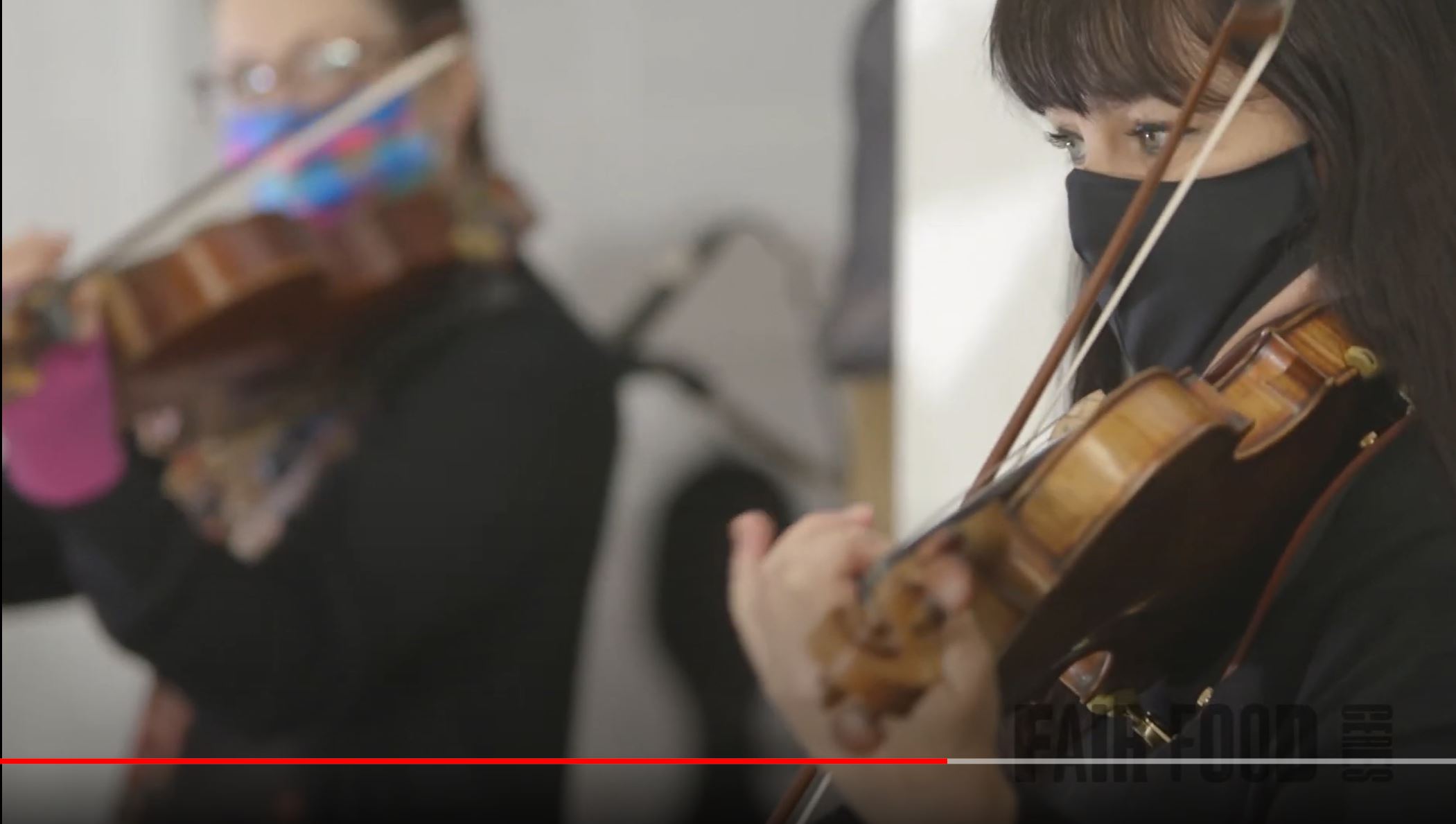 Live from the Packing Floor
Our fourth Live From the Packing Floor gig last Wednesday morning featured Pindara Quartet, a group of friends from the string section of the Melbourne Symphony Orchestra.
Two members of the Victoria Police were also in attendance – tipped off by a concerned citizen who believed Fair Food was conducting some kind of classical warehouse rave.
The delighted constables promised to tune into the next Packing Floor shows on July 29th and August 12th.
If you missed Pindara on Wednesday morning here's a short 1 min recap or if you'd like a treat check out the whole performance (all 30 sublime mins).
Live from the Packing Floor is a series of six gigs live-streamed from the Fair Food warehouse featuring local musicians.
It's Fair Food's way of showing solidarity with our brother and sister musicians who have lost their livelihoods during COVID-19, and also to share the music we've all been missing.
You can see all four Live From the Packing Floor gigs on the CERES Fair Food YouTube Channel.
Have a safe week
Chris