Contact us at Fair Food
Do you have a query about your order?
From time to time deliveries get mixed up or things aren't quite right. And we understand the inconvenience that can cause. So, if anything unexpected happens simply email or call us on (03) 8673 6288.
We'll promptly resolve any issues we can and make sure you have everything you need.
Get in touch
Email: info@ceresfairfood.org.au
Phone: +61 (03) 8673 6288
Live chat: Chat directly to our customer service team here – just click the orange chat icon (bottom right of screen) during office hours.

Office hours: Monday to Friday 8am – 4pm
FAQs: Find the answers to your burning questions here!
Socials
Stay connected, we'd love to hear from you! We're on Instagram, Facebook, Twitter, and Youtube.
Our postal and delivery address
20 Water Rd Preston
Vic 3072
Fax +61 (03) 8673 6299
ABN 60133437610
Wholesale supplier enquiries
If you'd like to share what you grow or make with the CERES Fair Food community, please get in touch with us!
For organic produce please email Joshua at buyer@ceresfairfood.org.au
For all grocery items and artisan products, please email Shell at webstore@ceresfairfood.org.au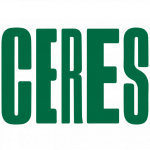 For general CERES enquiries including the CERES Organic Grocery and Bakery, Nursery, Merri Cafe or The CERES School of Nature and Climate –
Email: ceres@ceres.org.au
Phone: (03) 9389 0100
ceres.org.au