Tamil Feasts Eggplant Curry
Generously shared with us to share with you.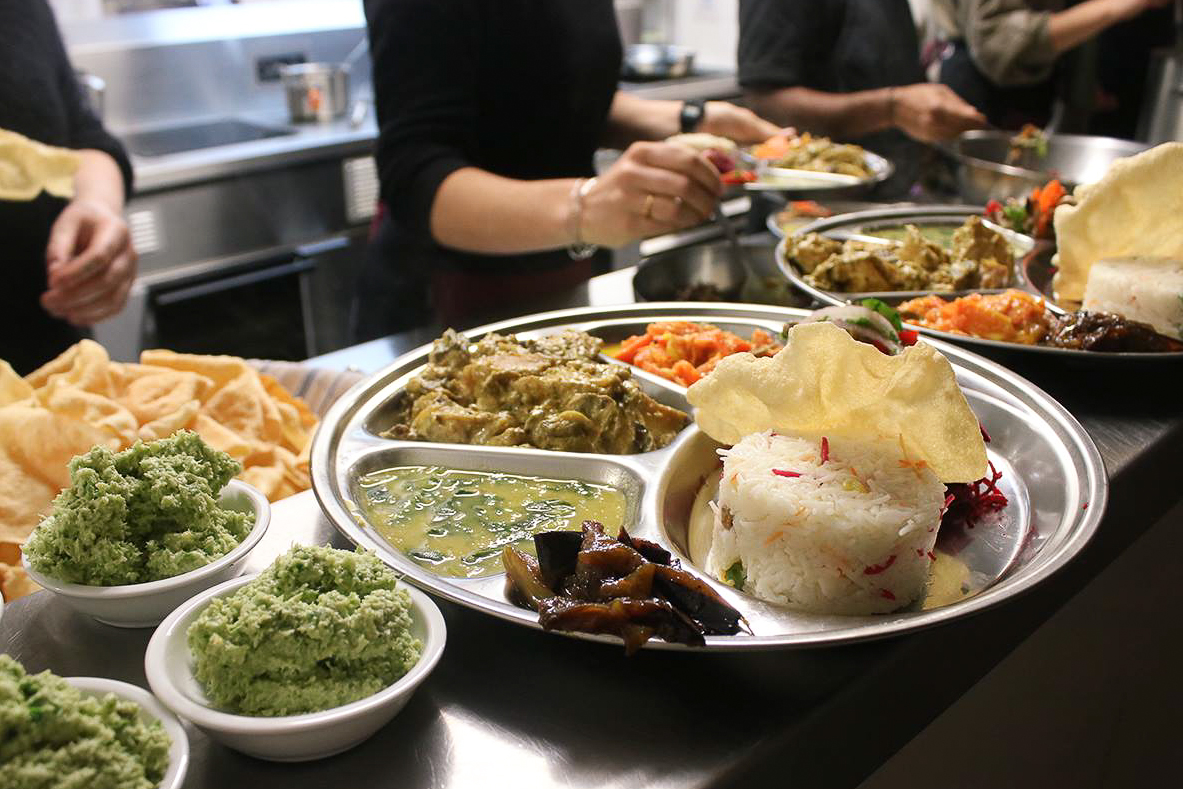 Serves 4-5
Ingredients
1 branch of curry leaves
½ tsp mustard seeds
1 tsp fennel seeds
1 tsp cumin
½ tsp turmeric powder
200mL coconut milk
2 Tbsp cooking oil
3 large eggplants
1 onion, finely chopped
juice of 1 lemon
salt to taste
Method
A special eggplant curry from the crew at Tamil Feasts, who create the most delicious, open hearted feasts every week at CERES. We're very lucky to have Nirma on our packing team when he is not cooking up a storm in the kitchen, so say thanks for the veg next time you're at a feast – and if you haven't made it there yet, what are you waiting for?! It's gotta be the tastiest and most inspiring meal in town – putting supportive community and social change at the centre of the table right where it belongs.
விருந்து Tamil Feasts is a social enterprise supporting recently settled asylum seekers through the celebration of food and culture. Serving up traditional Sri Lankan fare prepared by Tamil men currently seeking asylum in Australia, these thrice-weekly feasts create a context in which the cooks are able to share the food heritage of their Sri Lankan homeland with the wider community. This unique enterprise simultaneously creates a space in which Australians are able to show their support of individuals who are presently undergoing the difficult experience of seeking refuge in a foreign land – all the while partaking in some seriously tasty food!
Traditional Sri Lankan Eggplant Curry
Serves 4 – 5 people 
Cut the eggplant into cubes about an inch thick.
Put the eggplant in a pot along with a pinch of salt, the turmeric powder, and coconut milk. Cook on medium heat for 30 minutes or until the eggplant becomes paste-like.
Take a separate pan and heat the oil at a medium temperature. Once hot, add the mustard, fennel, and cumin seeds, curry leaves, and onion and fry until light brown.
Add the onions and spices to the eggplant mixture and mix.
Remove from the heat and stir in the lemon juice.
Serve with rice and enjoy!