Serves 8 large cookies 16 mini ones
Ingredients
1 cup almond meal
3 tbsp softened butter, ghee or vegan butter
5-6 tbsp icing sugar
1/2 tsp vanilla extract
Pinch of salt
1/3 cup finely chopped walnuts/almonds/pistachios/hazelnuts/pecans – you get the drift
Summary
Versions of these nutty crescent cookies are made in Austria – vanillekipferl, Italy – frollini, Greece- kourabiedes and Poland – rogaliki (if they're familiar to you with a different name, do let us know in the comments)! There's no wonder why so many cultures love them; they're very easy to make with very few ingredients and minimal equipment. This version is gluten free, egg free and could easily be made vegan – triple win! 
Nutty Crescent Cookies
Preheat the oven to 160°C (fan forced). Line a baking tray with baking paper
Mix (we use our hands) almond meal, softened butter, 3 tbsp icing sugar, vanilla and salt in a small bowl until a cohesive dough forms. It will seem a little dry at first, but just keep mixing.  Once combined, mix in chopped walnuts.
Roll 1 tbsp of the dough into a small log and then shape into a crescent shape. Arrange the crescents about 1 inch apart on the baking tray as they will spread a bit. Bake the cookies for 20 minutes or until they start to turn light golden brown on top. Longer you cook, crunchier they will be, but don't burn them!
Remove from the oven and let cool on the pan for about 5 minutes. Transfer them to a rack to cool 10 minutes more – it's important to let the cookies cool before coating them with sugar as the sugar will be absorbed otherwise.
Place 2-3 tbsp confectioners' sugar in a shallow bowl and roll each cookie until coated, alternatively, using a small sieve, dust the cookies on both sides while resting on the wire rack.
Store any leftover cookies in an air tight container in the fridge. We've found that this helps the cookies keep a crisp texture and ensures that the powdered sugar doesn't soak in.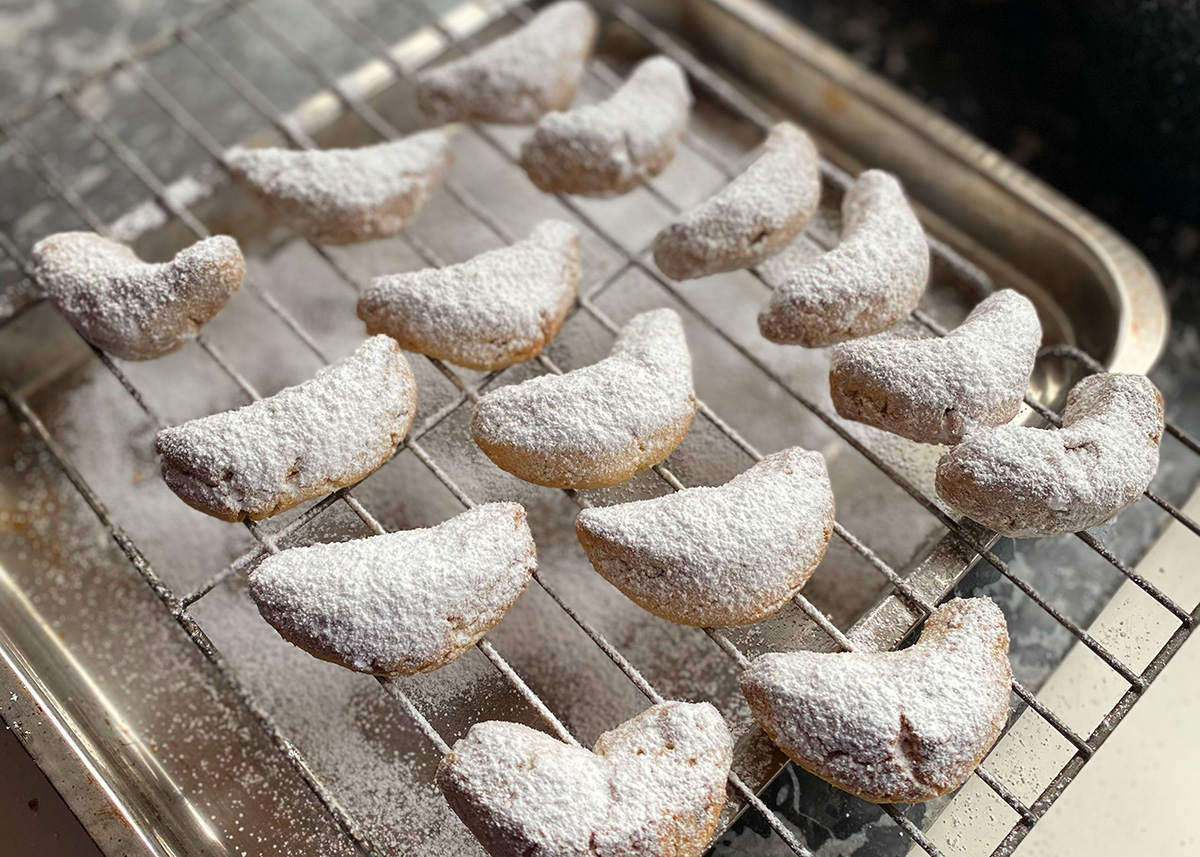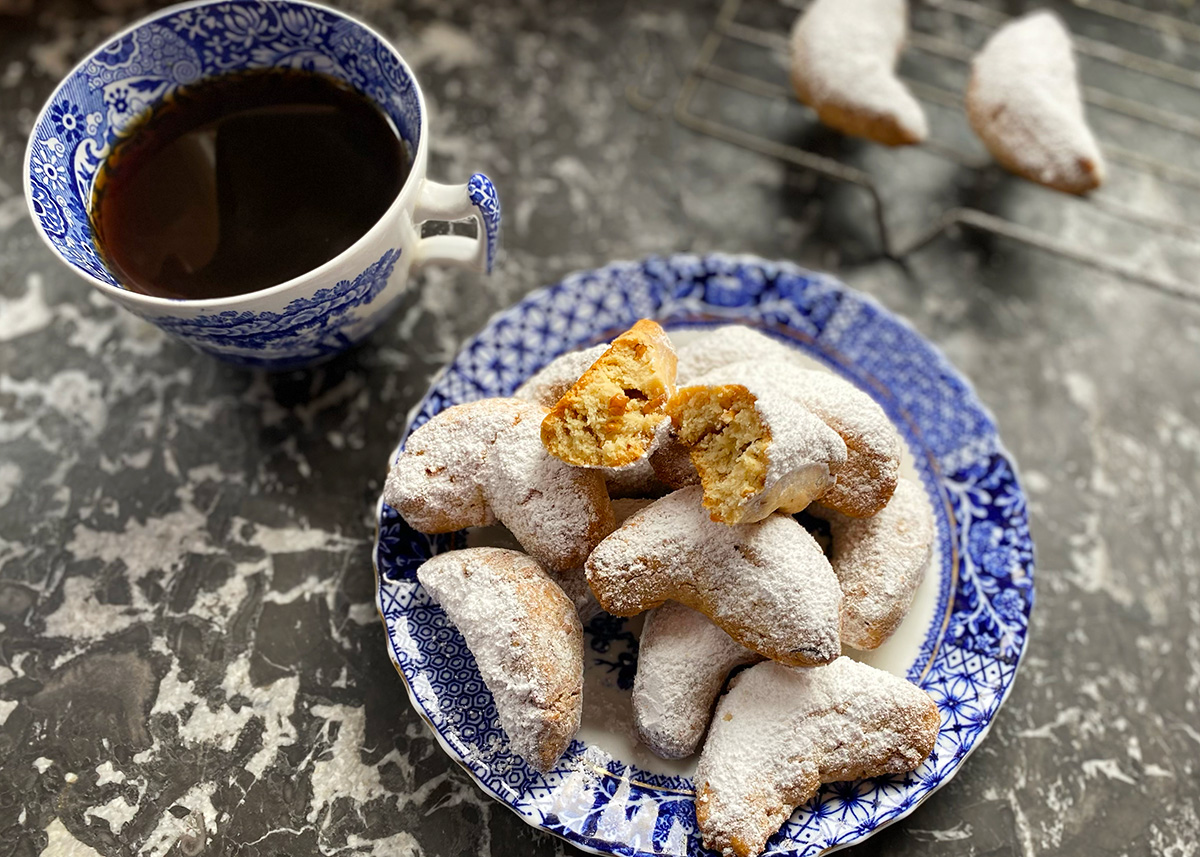 Hints and Tips
Recipe by Brittany Mullns