Mallum – Sri Lankan kale and coconut salad
Huge thanks to Island Home for sharing this Sri Lankan kale and coconut salad with us!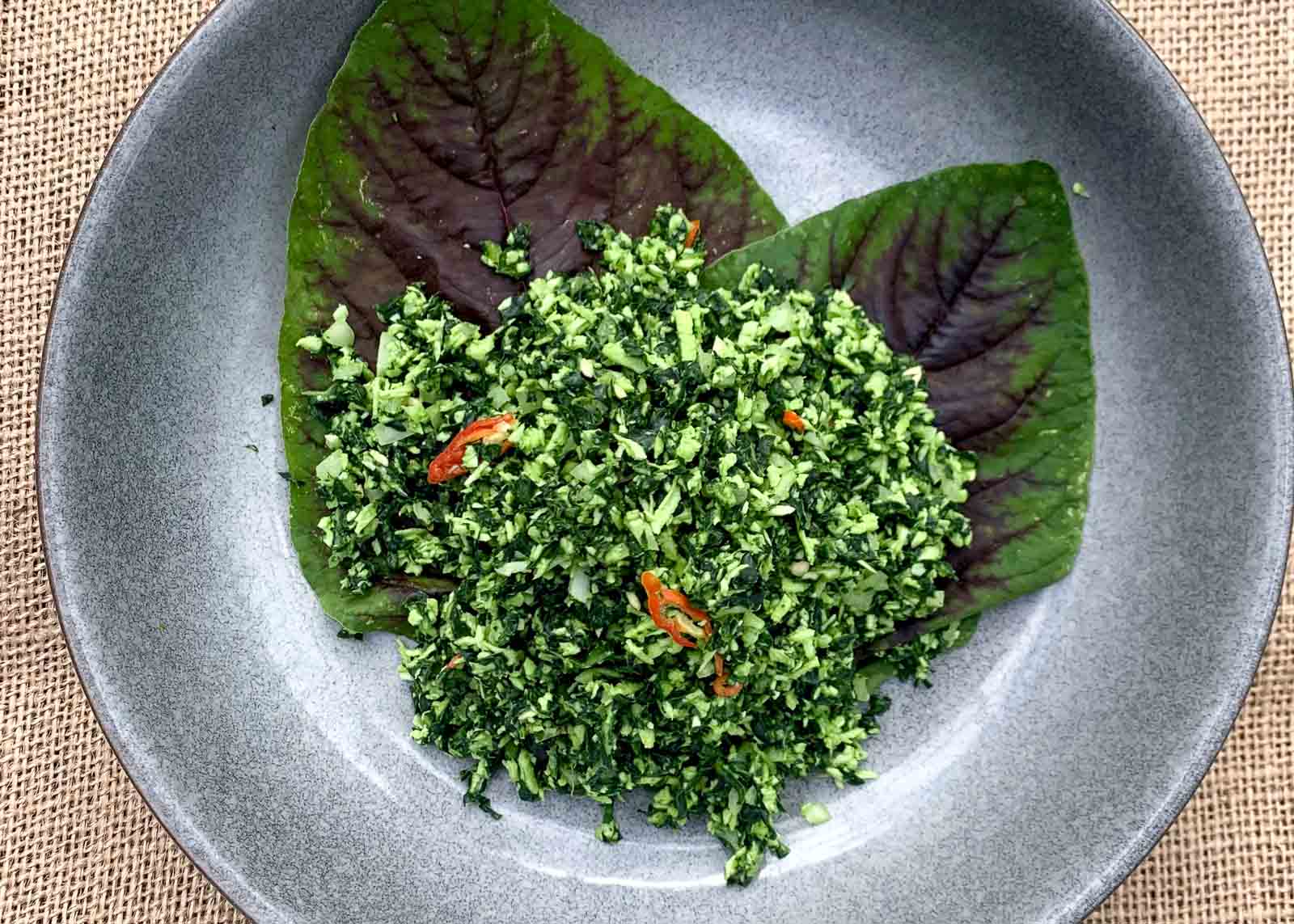 Ingredients
1 bunch of kale, stems removed and leaves thinly sliced
2 sprigs of fresh mint, thinly sliced
1 medium red onion, finely chopped
1 to 2 hot chillies, seeded and finely chopped (can be left out for kids portions)
black pepper, a generous grating
1/2 cup of rehydrated desiccated coconut
1 to 2 tablespoons lime juice
½ tsp salt
Method
Mallum is Sri Lanka's coconutty answer to Tabbouli salad.  Finely shredded kale leaves and coconut are massaged together to make up this Sri Lankan salad with notes of fresh lime, mint, coconut and a hint of chilli.
Usually eaten as an accompaniment to any fish, meat or veg curries and rice.
Huge thanks to Island Home for sharing this recipe with us, and of course for their new ready to eat, jungle curry meals, made even more delicious with banana leaf packaging.  Delicious, home compostable AND cooked for you, it's a dream date night feast.
Mallum  –  Sri Lankan raw kale and coconut salad
Remove the stem of the kale and slice the kale leaves into thin ribbons.  
In a large bowl combine the kale with the rehydrated desiccated coconut and salt.
Using your hands, massage the kale for 2-3 minutes until the kale softens.
Toss with mint, red onion, lime juice and chillies.  Add pepper to taste and serve.
Mallum is a great accompaniment to any curries of fish, meat or veg and rice.