Maggie's Cranberry / Chocolate and Almond Biscuits
Our Christmas competition winner! Edible gifts for all.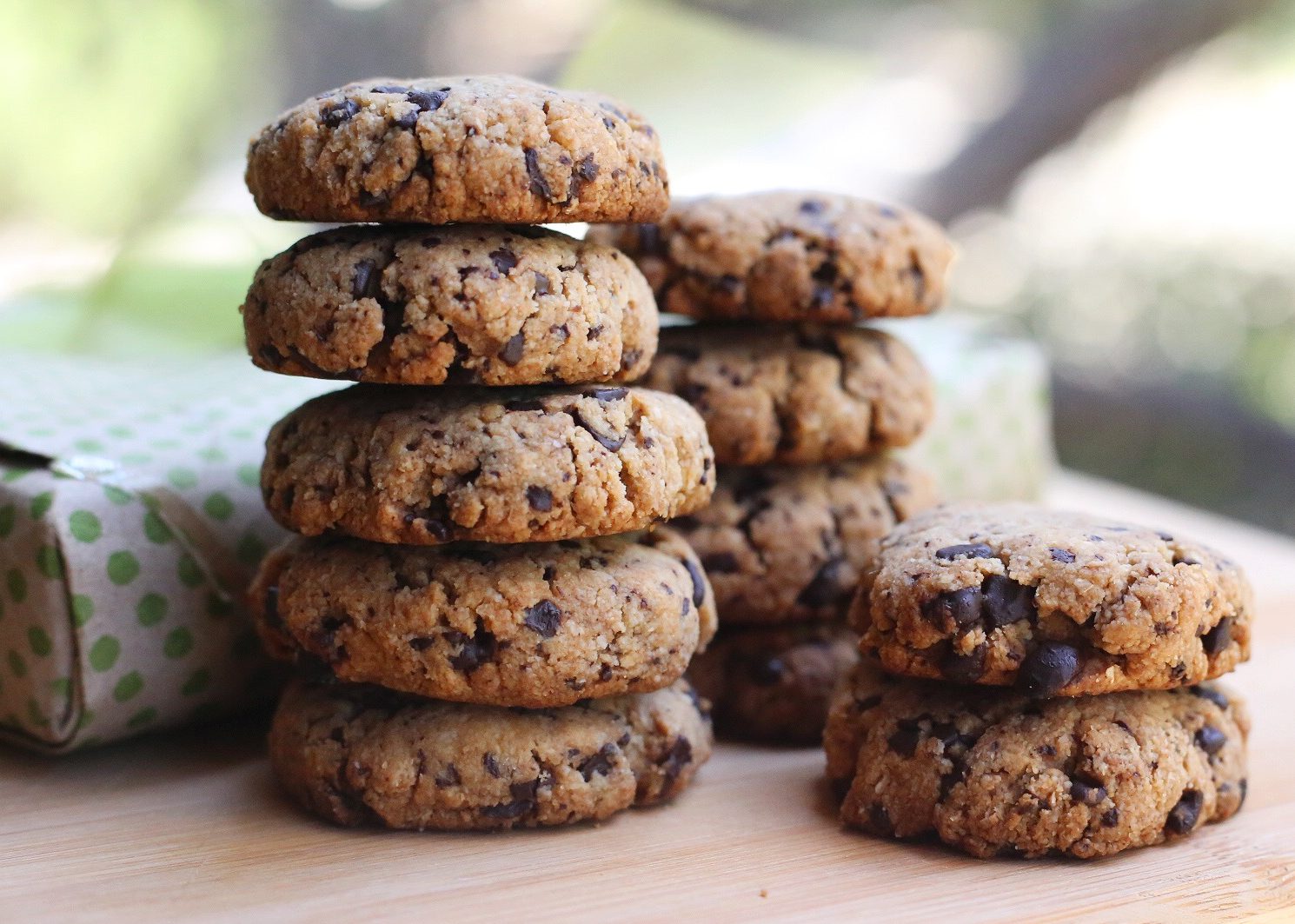 Ingredients
4 cups almond meal (even tastier if unblanched)
1 tsp baking soda
1/2 tsp salt
1/2 cup melted coconut oil
2 tsp vanilla essence
5 tbsp maple syrup
1/3 cup cranberries, or 75gm 85% cocoa dairy free chocolate (chopped up into small pieces)
Method
Now that it's December and the idea of feeding two birds with one scone really does seem like the only way we'll get it all done, why not make it a delicious stack of them. It's our great pleasure to share this week's recipe – the winner of our recent Christmas competition. Maggie won us over with her simple, yummy, great-for-all-dietary-persuasions edible gift of choice. We all loved them. A huge thanks to everyone who sent in their favourite recipes, we had gingerbread stacks, pecan bickies and minty peppermint barks wrapped up with string. So here's to simplifying the season as best we can, making room for a little creativity and generously sharing the good things we have. Here's Maggie's entry:
CRANBERRY AND ALMOND BISCUITS (OR CHOC-CHIP IF YOU FANCY!)
This is my all time favourite super easy, super-adaptable biscuit recipe.
Vegan, gluten and refined-sugar free it was my first true baking win in my effort to whip up a treat suitable for my oldest daughter who is allergic to eggs, dairy and wheat amongst other things!!
Able to be whipped up from whoa to go in less than 20 minutes it has since become my go-to for school/kindy bake stalls, work morning teas and of course tasty Christmas gift giving!
There are two versions on high rotation in our house- cranberry and almond OR choc chip- both options below!
Makes about 30 small biscuits:
Preheat oven to 180 degrees
Combine almond meal, baking soda and salt in a large bowl.
Add melted coconut oil, maple syrup and vanilla essence and mix well until fully combined- if seems a bit dry add a little more coconut oil.
Add cranberries (or choc chips) until mixed right through.
With damp hands roll into heaped tablespoon sized balls, place on lined baking trays and flatten slightly with hands (kids love to do this bit) or the back of a fork.
Bake in oven for 10-12 minutes or until they start to go slightly brown around edges.
Cool on a wire rack or eat while warm! YUM!