Kale Orange and Fennel Salad
All of the above, plus creamy avocado – it's a match made in wintery heaven.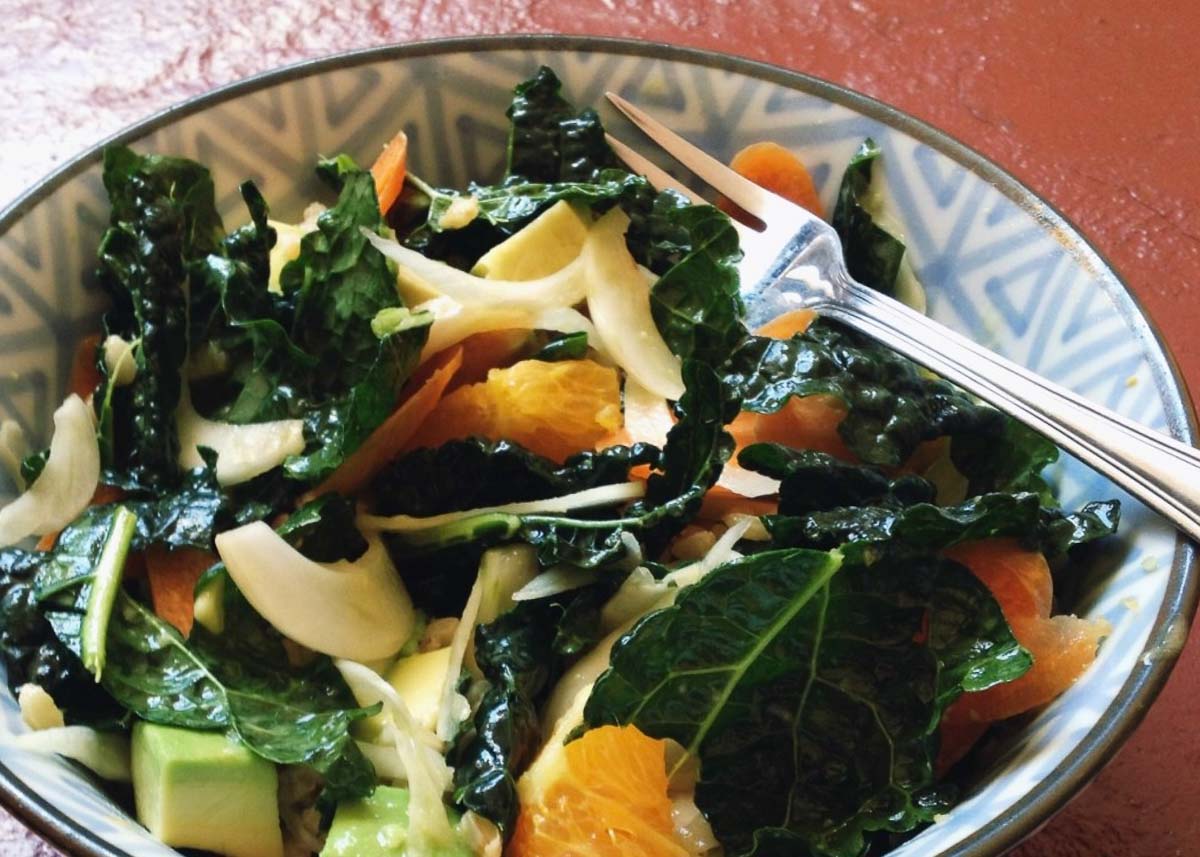 Serves 2-4
Ingredients
1/2 bunch kale, destemmed and torn into pieces
1 cup cooked barley or other whole grain (eg freekah or spelt/farro)
1 bulb of fennel, very thinly sliced
2-3 carrots, very thinly sliced
1 orange, segmented
1 avocado, cut into small cubes
DRESSING
1 small clove garlic, chopped
squeeze of half an orange
1 tbsp apple cider vinegar
1/4 cup (roughly!) extra virgin olive oil
a spoon or two of ripe avocado
honey or maple syrup to taste
salt to taste
fresh pepper to taste
Method
All of the above, plus creamy avocado – it's a match made in wintery heaven.  Dress with your favourite level of tanginess and you're all done.
Kale Orange and Fennel Salad
Cook up the barley (or alternative) if you are using a grain. For barley or freekah type whole grains, cover with salted water, bring to the boil, then simmer for approximately 10mins or until al dente. Drain any excess water and let cool.
Make up your dressing by combining all the ingredients and shaking well in a jar or whizzing in a small food processor. The garlic, avocado and orange are so tasty together, you may be using this dressing on a lot of salads when you find yourself with this trifecta at hand.
In a large bowl, combine the torn kale and about half the dressing and massage them together with your fingers to soften that kale. Thinly slice the rest of the vegetables and combine, add the segmented orange and chopped avocado and more dressing, mix and season to taste.