Crunchy Waldorf Salad w Blue Cheese
This is a great way to use the apples, celery and cos lettuce in the boxes this week! Apart from a few kitchen basics all you really need is some blue cheese and walnuts!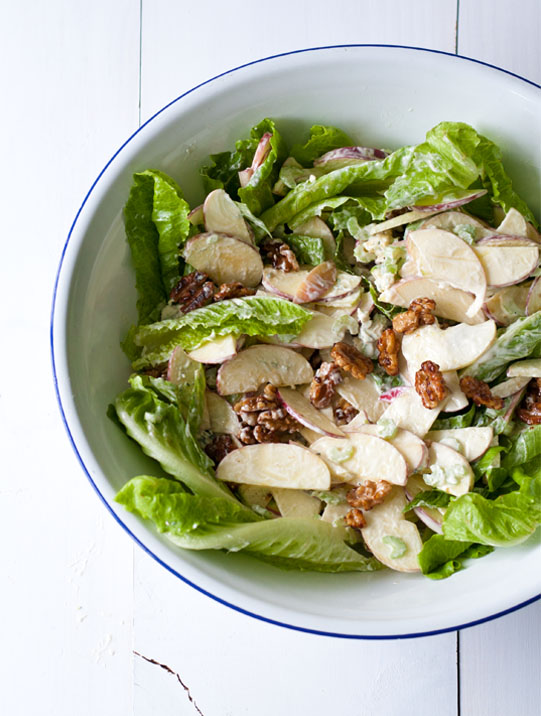 Serves 4
Ingredients
150g walnuts 25g butter 2 tbsp brown sugar 4 medium apples, washed, dried 4 celery sticks, washed, finely sliced 3 tbsp whole egg mayonnaise 2 tbsp lemon juice 100g blue cheese, roughly chopped One bunch of cos lettuce leaves, washed, dried Salt & pepper, to taste
Method
Place the walnuts, butter and brown sugar in a frying pan and frying on a high heat until butter is melted, sugar is desolved and walnuts are golden, about 2-3 minutes. Tip the walnuts out onto a plate to cool.
Cut the apples into quarters and core, cut each quarter into slices.
Place the apples, celery, mayonnaise and lemon juice in a medium bowl. Season with salt and pepper and mix well to combine.
Arrange lettuce leaves in a serving bowl and spoon the apple mixture over the lettuce. Top with walnuts and blue cheese. Serve immediately.