The best chocolate pav
Yes it is and you won't regret it.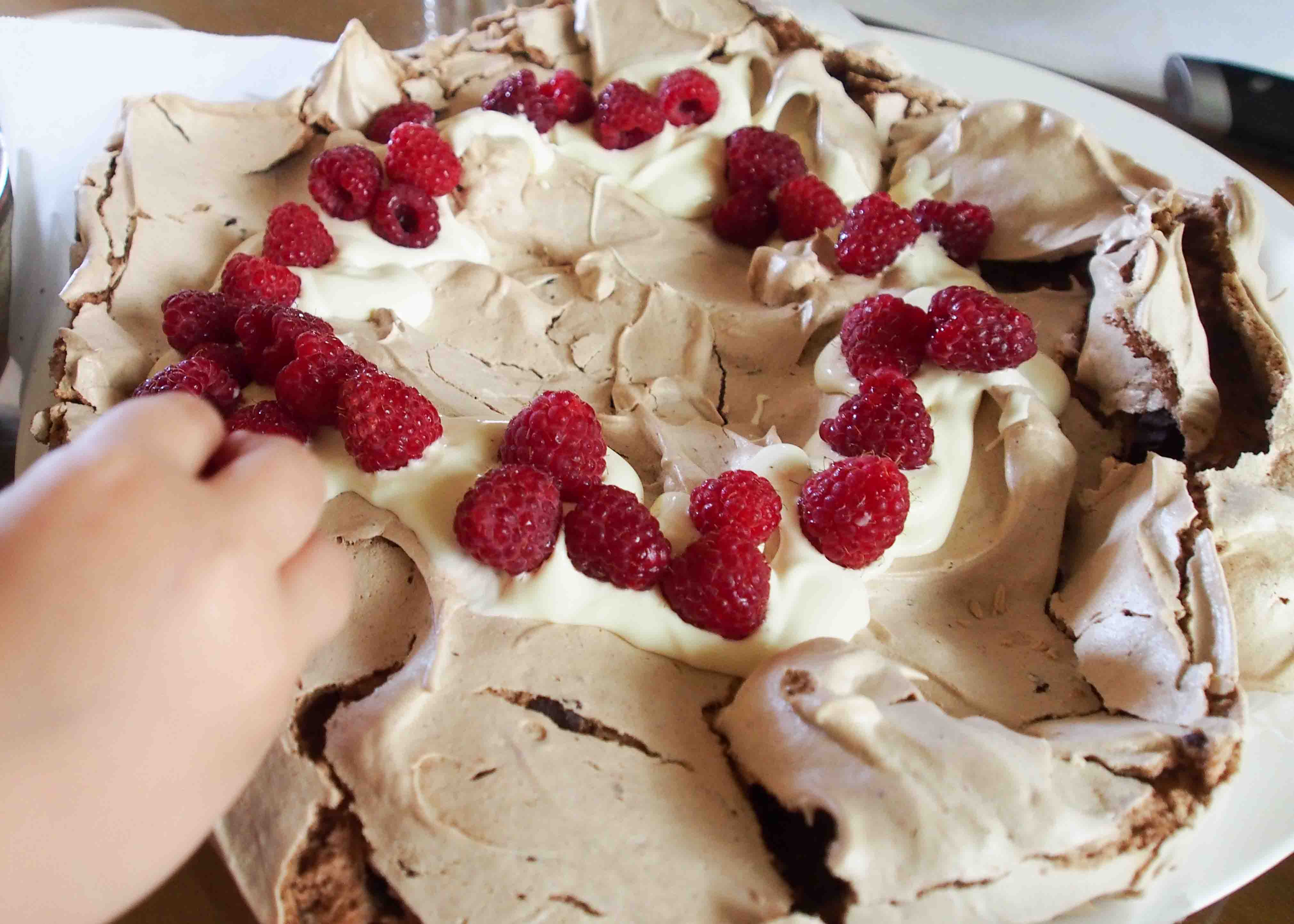 Serves 8-10
Ingredients
6 large egg whites
300g caster sugar
3 Tbsp sieved cocoa or cacao powder
1 tsp balsamic vinegar (or red wine vinegar)
50g dark chocolate, finely chopped
500mL double cream
500g raspberries
3 Tbsp dark chocolate, to serve
Method
Hailing from the highly googled test kitchen of Nigella Lawson herself, this is that kind of dessert you can rely on to impress (should the situation arise). It's perfectly celebratory, a little bit free and messy, and most definitely delicious. Smother with cream, get the kids to pile with their favourite summer fruit or berries, and let this chocolatey cloud do the heavy festive lifting for you.
Preheat the oven to 180ºC and line a tray with baking paper.
Separate the egg whites and beat until peaks start to form, then incorporate the sugar a little bit at a time until the peaks are stiff. Add the cocoa, vinegar and chocolate chunks and fold them through gently without loosing too much air in there.
Tip the mixture on to the baking tray, minimally smoothing it into a rough circle about 23 cm across. Into the oven it goes, but turn the oven down to 150ºC as you do that. Bake for 1 hour, and check to see if it needs another 10-15 minutes. The edges should look crispy but you want the centre to still have some give to it. Turn the oven off and leave it to cool with the door ajar.
When it's time to serve and devour, transfer the crispy mess to a large plate before piling it with thick whisked cream and all the berries you can muster. Curl ribbons of dark chocolate over the top with a vegetable peeler, for extra decadence.