Apple Slice
The perfect baked treat to share with friends on a cold day. All you need now is a cup of tea!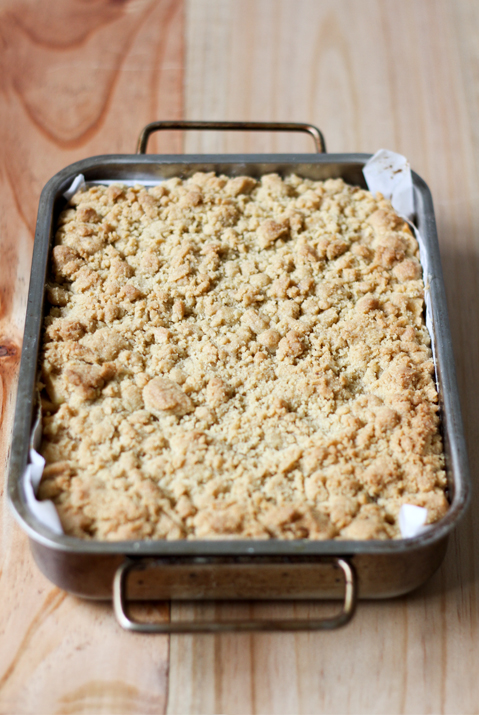 Serves 6-8
Ingredients
Crumble Topping
1 1/4 cups plain flour
1 tsp baking powder
125g butter
¾ cup brown sugar
1/4 tsp cinnamon
1/4 tsp cardamon
Apple Filling
4 apples, peeled and 1cm diced
20g butter
½ teaspoon ground cinnamon
1/4 ground cardamon
Base
100g butter
½ cup caster sugar
1 egg
1 cup plain flour, sifted
1 tsp baking powder, sifted
1 tbsp milk
Method
Preheat oven to 160°C.
To make the crumble, mix all crumble ingredients in a bowl until it resembles breadcrumbs. Set aside.
To make the apple filling, place all apple filling ingredients in a saucepan over low heat and cook for 5 minutes or until softened. Allow to cool.
To make base, cream butter and sugar with an electric mixer until pale. Add the egg and beat well. Fold through the flour, baking powder and milk.
Spread base mixture in a 20cm x 30cm tin lined with non-stick baking paper, top with the apple filling and crumble and bake for 40 minutes until golden.
Let cool on wire rack, dust with icing sugar and serve.
You can order organic apples when in season, along with many other groceries from our webstore.