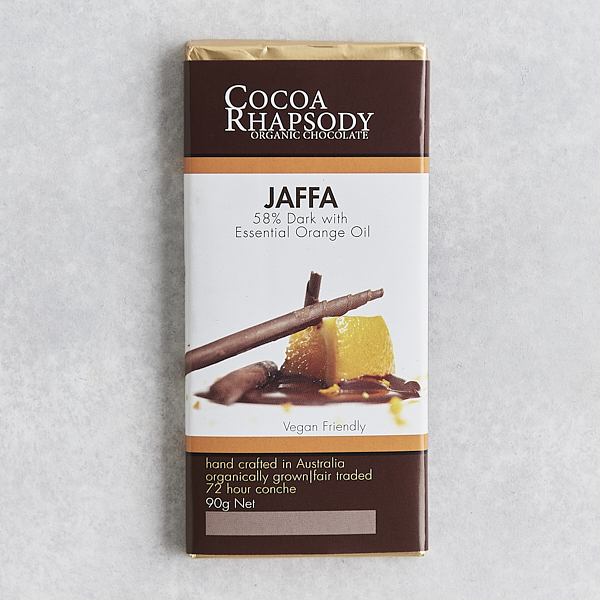 Other food of love
We've been embracing Valentines Day – last week we talked flowers and the rise of local bee-friendly growers pushing back against cheap chemical laden imports.
Our story got picked up by Channel 9 News – check out Anna from 302 Flowers, Anna from the FIA and us at Fair Food here. 
This week we're embracing chocolate and specifically chocolatiers.
At Fair Food we're lucky enough to have three of Melbourne's very best chocolatiers whose ethics are as good as their conching.
Their mission is to make sustainable and ethical chocolate so good you won't physically or emotionally be able to give your loved ones anything else.
Cocoa Rhapsody – Coburg
Starting in 2004 as a home-based business, husband and wife team Floyd, a 5 star pastry chef, & Patricia, a coach/trainer, wanted to bring a super smooth organic Swiss style chocolate to Melbourne.
They found their organic cacao in the Dominican Republic, paid farmers above market prices plus a 2% royalty on all chocolate sales and went to work.
In their kitchen they process their cocoa beans in a conch for 72 hours.
Conching is the grinding of the cocoa beans and is the most decisive part of chocolate making – the longer the conching the smoother the chocolate. Cocoa Rhapsody is very smooth.
Jaffa and Mint Condition are crowd favourites but their new Ebony 85% cacao has quickly become one of our best sellers.
Monsieur Truffe – Brunswick
When Monsieur Truffe opened its doors at Prahran market in 2006 it was just a one-person operation selling a simple selection of ethically sourced bars and delights. People loved the offering and Truffe steadily grew.
Then in 2015 new Argentinian chocolatier, Samanta Bakker, came to work and everything changed. In a frenzy of creativity she transformed Monsieur Truffe's great chocolate into something more akin to art!
Bakker's flavours were intoxicating – think limoncello spritz, cherrytini, black-forest and a life-changing dark honeycomb – but it was the look of the bars that were something else. Her vibrant ingredients – fruits, nuts, berries and petals – sat so proudly atop the dark chocolate, it was as if they were being paraded for all to see on some kind of luxurious float.
Hand-wrapped in simple raw brown paper at times Monsieur Truffe seems too beautiful to eat – but in case you overcome these feelings you can find them here.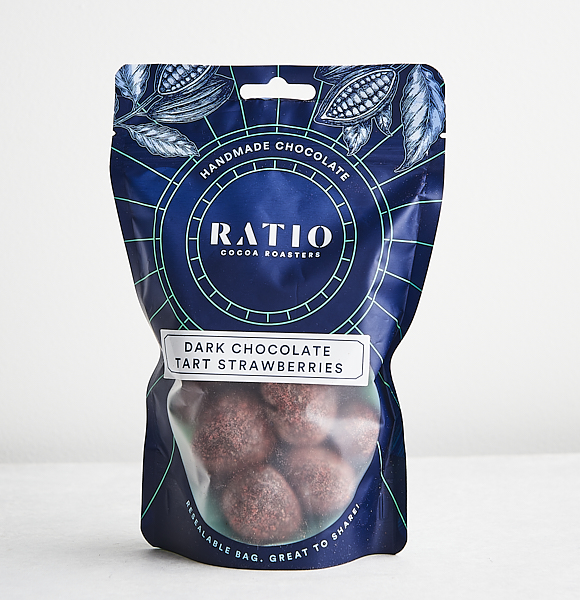 Ratio Cocoa Roasters – Brunswick
Zoologist turned chocolatier, Debb Makin's love for ethical chocolate lead her to the Solomon Islands and a local social enterprise called Makira Gold.
Makira Gold help local cacao farmers into the fair trade market and have been winning awards for their cacao at chocolate competitions around the world.
In her Sydney Road shop – where you can go and learn how this happens – Debb roasts and cracks Makira's fermented beans removing the outer husk to make cocoa nibs. The nibs are mixed with organic raw sugar and stone ground.
The resulting dark liquid is aged for three weeks, tempered, then poured into a range of bars, treats and most recently gelato.
If you can't make it to Debb's shop you can find her beloved dark chocolate-coated roast almonds and impossible not-to-love dark chocolate freeze dried strawberries in our web store.
Happy Valentines
Chris