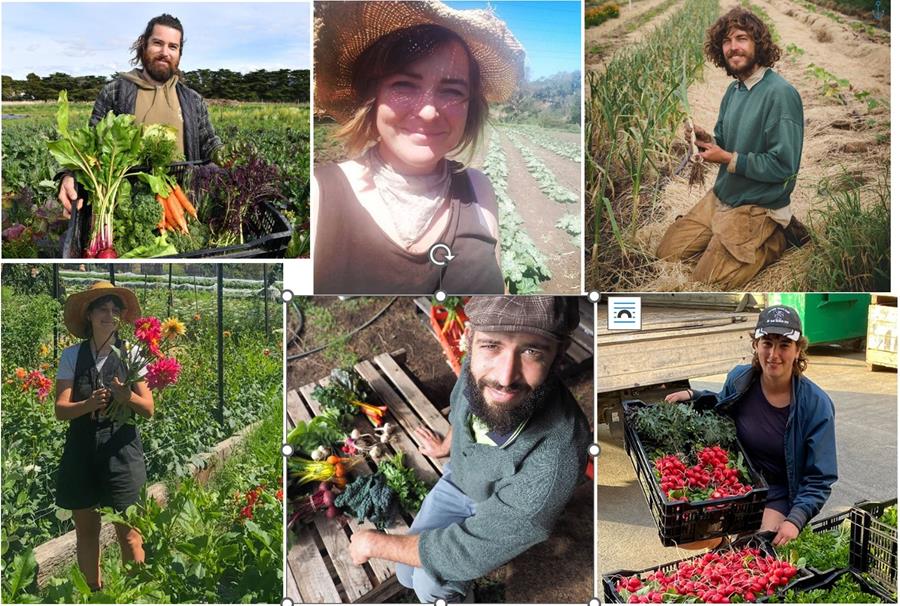 Joshua's vision splendid 
This week at the regular Fair Food operations meeting instead of his usual produce update Joshua Arzt, Fair Food's produce buyer, told a story about seeing the future of farming.
Joshua explained that despite the unprecedented floods, the transport delays and all the shortages, around a dozen small farmers had kept Fair Food supplied with key vegetable lines through the crisis.
While the wholesale market struggled with supply, a new generation of growers brought bunches of greens, crates of salad mix, lettuce, leeks, broccoli, green beans, broad beans, snow peas and herbs of all kinds to the Fair Food warehouse.
Among them was Days Walk Farm in Keilor, Remi's Patch in Willowmavin, Farm Raiser in Bellfield, Wildwood Organics in Bolinda, CERES own Honey Lane and Joe's Garden, some of the growers, Jay, Jordan and Mikey, were so new or small their farms didn't have names.
Most of them farmed within an hour's drive of our Preston warehouse, many have worked and learned with each other and continue to share ideas, equipment, transport and even stand-in for each other during holidays. 
To these small growers Fair Food is an income stream complimenting their sales to restaurants, their box schemes, farm gate stalls and farmers markets stands.
Selling to the big supermarkets isn't an option – lots of little growers equals lots of transaction costs.
Joshua, however, understands first-hand the strength in the growers' diversity and the way they co-operate.
He also sees how much we will be depending on small farmers as our weather becomes increasingly wild and unpredictable.
But there's more to it he says, after thirty years as a produce buyer it's the relationships and playing a part in a new farmer's journey that he enjoys the most.
Have a great week
Chris
CERES Fair Food pays fair prices to over 175 organic and regenerative growers, bakers, makers and suppliers.