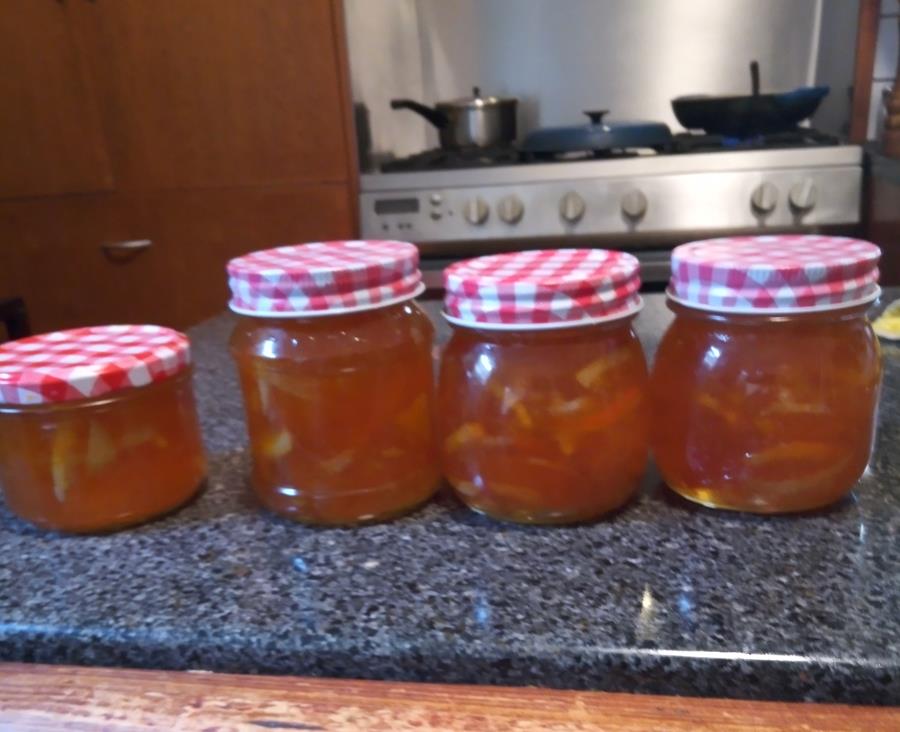 How to make jam
It's Put a Zucchini on Your Neighbour's Doorstep Week – which is, exactly as it says, the time we share our garden surplus with the people who live near us.
But as much as PAZOYND Week is about sharing our nation's courgette bounty or excess tomatoes, hills of beans or buckets of lemons it's also about friendship and building connection.
Late last year the Australian Groundswell Foundation commissioned a study into loneliness and found more than a quarter of us were lonely and that half of us felt lonelier almost a year after we got out of lockdown.
The researchers established that loneliness was more than just a feeling and that the physical impact of being lonely was as bad as smoking fifteen cigarettes or consuming a bottle of wine a day.
Previously, I've written about my neighbour Alan and his jam.  Around this time of year Alan will drop off a jar or two of his apricot jam.
Through the year he'll also drop off marmalade (there's some in the pic up there), chutney and the occasional rhubarb crown to plant in our garden.  And not just to us, Alan keeps many of our neighbours in preserves, pickles and plants.
Sometimes I run into them at our park and talk often turns to Alan's preserves.
We save our glass jars for him, we give him our green tomatoes, we find fruit for him to make jam – which of course he distributes back to us.
We love this man not only because his jam, marmalade and tomato chutney makes for very tasty toast but because he draws us out of our ourselves and weaves us together – like real neighbours.
Last year, after two decades in our house, we moved away from our street.
Inspired by Alan I've been knocking on my new neighbours doors with surplus from our garden – limes, beans, lettuce and tomatoes–but not too much silverbeet.
Some regard my offerings suspiciously, but over the months I feel their warmth and ease and start to find myself inside kitchens and back gardens. 
Meeting their children, elderly parents, their dogs and cats I'm beginning to appreciate that PAZOYND Week is so much more than a fun way to share around some excess squash.
National Put a Zucchini on Your Neighbour's Doorstep Week occurs annually in February but can be activated during any week. Please, remember to place your produce presents presciently – large zucchinis, jam jars and tomato chutneys can be a trip hazard.