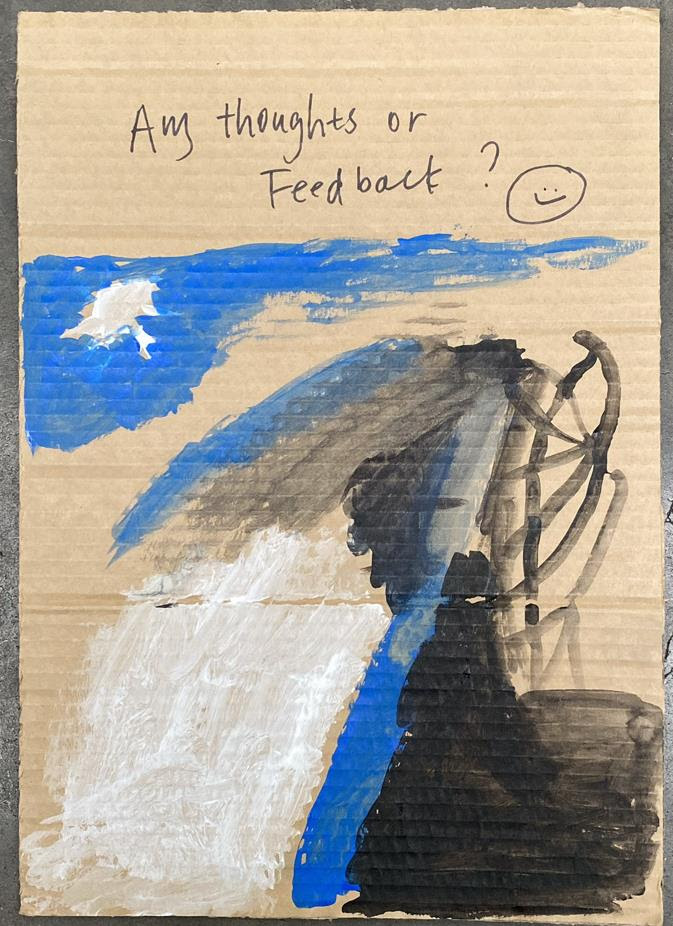 Completing a sort of cycle
These are your latest cardboard box thoughts and feelings you've sent back to us.
I get a little bit teary/joyful seeing the hand-drawn notes and paintings that come in.
In case you're new to the way Fair Food collects feedback this is how it all works.
Inside a Fair Food box is a rectangular cardboard insert that keeps groceries from falling  into a demoralising pile at your doorstep.
If you have an idea or something you'd like to share with us –  just write, draw or paint it on the cardboard and put it out with your box for collection when your next delivery comes.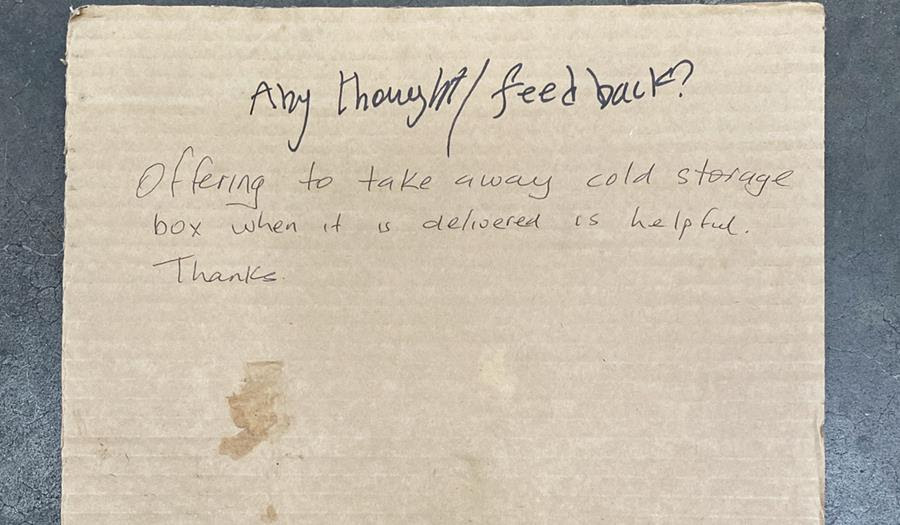 The ideas and suggestions let us know what we need to work on or what's going well like taking back your cooler box when it's delivered.
Yes, in case you didn't know this is a thing! Just ask your driver and they'll wait while you unpack your cold stuff and then take the empty cooler away to be used again and again – making us all very happy.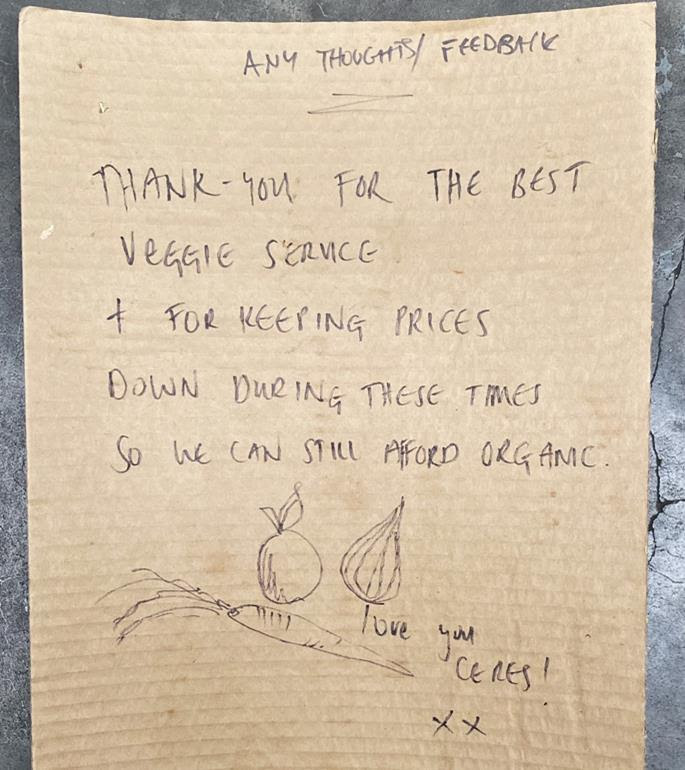 Yes we feel your pain, everything is going up and we're trying our hardest to keep things affordable.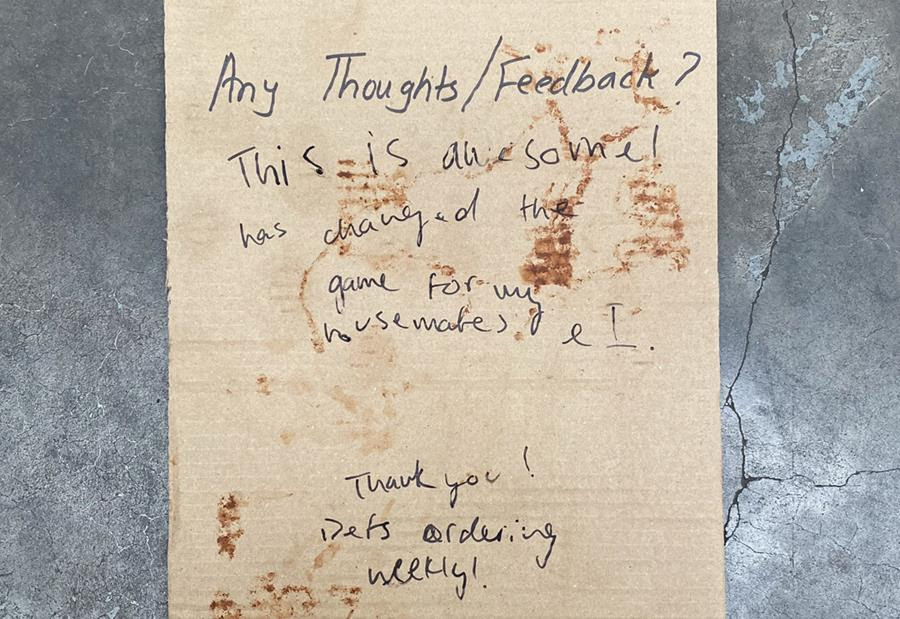 When your cardboard thoughts and feedback come into Fair Food they go up on a big wall for everyone in the warehouse and office to read as they arrive at work.
And because in this online world we rarely get to see each other face-to-face, getting your messages and pictures completes a sort of cycle.
Have a great week
Chris
Fair Food supports regenerative farmers and makers and proudly gives 100% of our profits (over $2 million so far) to CERES and our School of Nature and Climate.