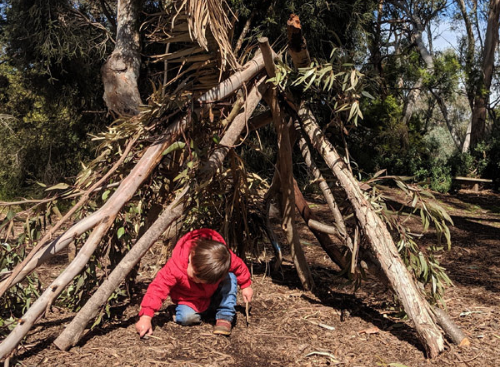 The opposite of screen time
Stolen Focus author Johan Hari describes the real mission of Tik Tok, Snapchat, Fortnite, & Facebook's ingenious algorithms is getting more users eyes on screen more often and keeping them on.
Each time when our sons protest at being told to get off a screen and go outside with the refrain, "What else is there to do?" I sadly concede the mission of the ingenious algorithms is being fulfilled.
What else is there to do….
The picture in my head is always the opposite of screen time.
It's outside with other kids, mostly without adults, up trees, in homemade cubbies, along and sometimes in creeks, among wattles in blossom, tadpoles in eddies and a shy swamp hen in the reeds.
But it's deeper than just being outside – there's the empty finality of a dead rat, the thrill and scare of glimpsing a fox. Fire, mud, small acts of bravery and bicycle repair – friendships made, silly songs sung, unreliable stories spun and the secrets we promise never to tell anyone.
I guess my opposite-of-screen-time imaginings are just the regular unsupervised childhoods of the pre-internet, pre iPad era. Interestingly, however, they're also the underpinnings of current-day nature play or bush kinder.
Originally from Denmark, Naturbørnehaven began when parents and kids established a classroom in a forest where learning was unplanned, lessons unpredictable and the play driven by kids.
Naturbørnehaven was created from instinct and unfolded as naturally as the kids' play, but curious educators wanted to know how it all worked.
They discovered developing a heart connection to nature this way improves children's fitness, motor skills and emotional development. It was, they found, an antidote to obesity, attention deficit disorders, hyperactivity and depression.
CERES believes developing a heart connection to nature is the ingenious algorithm that will eventually lead us to rediscover our role beyond just being customers and into something more like custodians.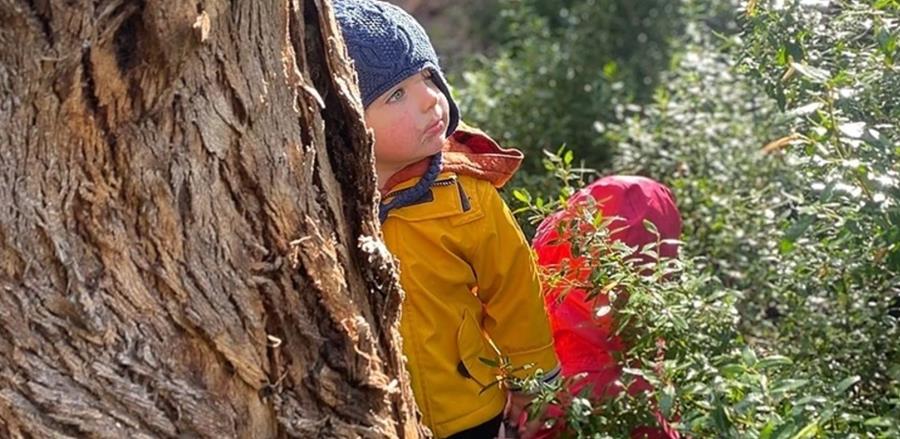 CERES Nature Playgroup for kids at Brunswick East and Joe's Garden begins in Term 4 find out more here.
And for adults wanting to bring it to their school or kinder there's a Nature Play teacher's short course here.
Have a great week,
Chris
Since opening, Fair Food has contributed 100% of our profits to CERES School of Nature and Climate helping over 1 million students learn hands-on ways we can take care of the Earth.