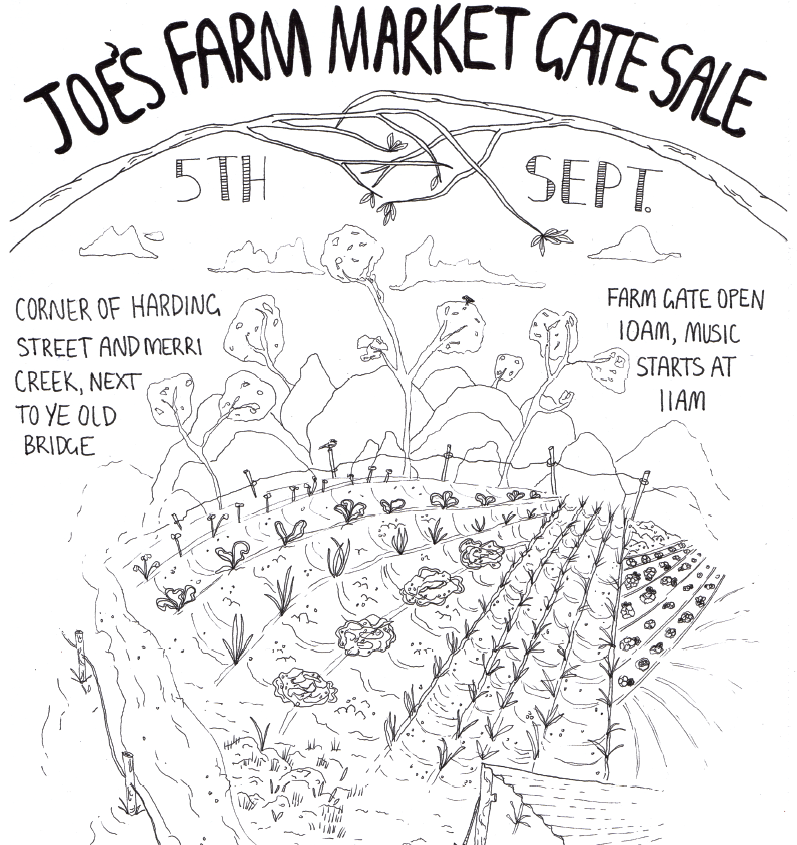 Joe's Farmgate turns Five
Yesterday in the morning drizzle Joe's Farmgate celebrated its 5th birthday.
Out front of the shed lean-to a socially distanced line-up of farm shoppers waited to select their veggies, bread and assorted groceries from the farm crew who have dressed in the colours of their favourite birds .
It's a scene repeated every Saturday morning; a happy buzz drifting up into the surrounding houses from this unexpected farm tucked away on a bend in the Merri Creek at the bottom end of Edna Grove.
Despite the resurgence of farming as a cool occupation the reality of making a living from the land is mostly tough and financially precarious.
Even though it's had an outlet through the Merri Café, CERES Grocery and Fair Food for almost everything it grows, Joe's Garden has faced an ongoing struggle to make ends meet.
And just when we think we've got the hang of market gardening, a flood, a drought, a crop failure or pest issue would come along turning a good year into a loss.
A visit by urban agriculture pioneer, Michael Abelman, a man with an accountant's nose and an artist's sensibility (no one makes a more beautiful stack of beets) gave us a direction we could go.
"Selling wholesale is going to kill you every time" Abelman proclaimed as he walked down rows of tomatoes, "You gotta start a farmgate man!"
When Em Connors took up the farmer role at Joe's Garden I shared Abelman's advice, "We gotta start a farmgate."
With no more encouragement Em called two weeks later cheerfully reporting she'd started a farmgate.
Sales consisted of a few greens. The counter was the farm lunch table. Em remembers taking not much more than $50 that day (that's the original poster above)
It may have been small but from the get-go Joe's Farmgate began building a dedicated following.
In the garden on the creek, set up with the simplest infrastructure, an open fire in the winter, a roster of local musicians and Em's charisma, there was nothing quite like it in Melbourne.
The impact to the farm has been profound – as the farmers market and farm-direct movements have shown us – being able to keep every dollar on the farm can be the difference between a living and a loss.
Even during the "hungry months" of late Winter and early Spring when little is growing and farm income drops to almost nothing the farmgate has paid the bills.
But more than financial survival, Joe's Farmgate has also become a sanctuary for the community; a place to gather, volunteer, learn, incubate new farmers, host music and link Joe Garita's family to a new generation.
Five years on Joe's Farmgate is well on its way to becoming a Coburg institution – drop down, it's open every Saturday between 9am to 1pm – you can also order Joe's veg boxes for pick-up or delivery.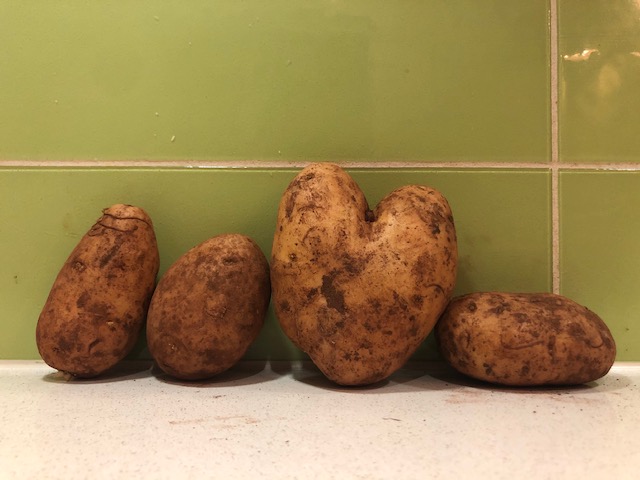 Hello Vegetable
After months working at our kitchen table I've started greeting the cracks in the wall like old friends.
The shrinking of our world has made the familiar so much more familiar.
Which is the inspiration for Hello Vegetable.
Fair Food is inviting you to reconsider the contents of your fruit bowl and veg crisper.
We're asking for photos, drawings and audio memos of your most cherished or challenging produce.
Yes, your produce.
It could be a boisterous broccoli inspired by Bruegel or a contemplative carrot struggling to reclaim the Underworld as a positive space – it's up to you.
For me it's been a red cabbage atop our piano; a tribute to Michelle Pfeiffer's career defining role in the The Fabulous Baker Boys.
Whichever way you go there'll be no judgement. We're all in this together.
Your work will be entrusted to local animator, Leonie Van Eyk, whose task it is to synthesise our ruminations into a film called Hello Vegetable.⁠
Here's the instructions…..
Do any or all or none of the following:⁠
TAKE THREE PHOTOS of your produce in landscape format.
MAKE A VOICE RECORDING of your produce thoughts, poem, song whatever you've got.⁠
DRAW OR PAINT YOUR PRODUCE and send us a photo.⁠
BACKGROUND take a snap of a favourite spot in your place or garden.⁠
Email your responses to hellovegetable@ceresfairfood.org.au by September 25th⁠.
PS. Don't think about it too much, no need to crop photos and remember send images and sounds that you're happy for us to share.⁠
Hello Vegetable, like Live from the Packing Floor, is Fair Food's way of supporting artists who have lost work during COVID-19 and aren't being looked after by our Federal Government's JobKeeper program.⠀
Have a kind week
Chris