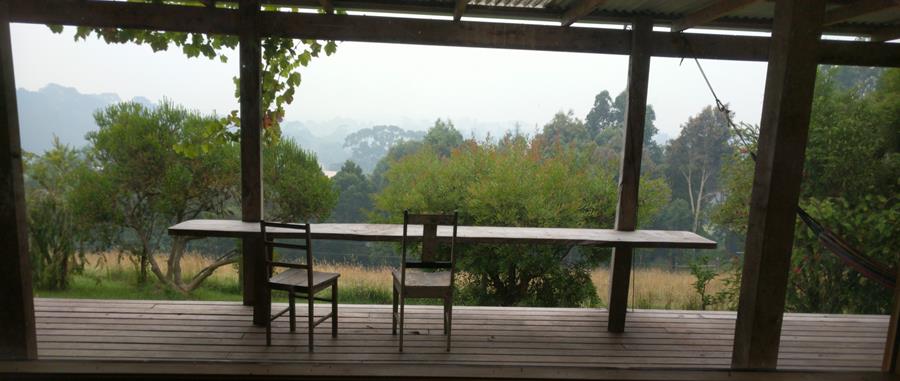 It's been smoky for two weeks now. Some days, like today, I can't see the Fish Creek Town Hall just down the hill.
After every low grey day I wonder if we'll remember this time as the summer when everything changed.
With every news story, every appeal to our government for action, every organisation, every council, every country declaring a climate emergency, I feel our rising unease.
We know this time we have to do something.
At Fair Food we decided to throw our support behind the Organic Farmers Bushfire Appeal. Over January we're donating $5 from every home delivery.
Today with 44 days remaining the Appeal passed its $50,000 target and reset with a new target of $120,000.
So far over 175 tonnes of organic fodder (that's some of in the pic below) and $25,000 worth of organic and biological soil inputs have been donated.
Specialist organic and biological consultant services have been offered and the Appeal has gained national attention with certifiers and industry bodies keen to support.
But as important as they are, it's not the money or the hay or the inputs or skills or support that really matter in all this.
What really matters is that we know now we have to find a different story.
What really matters is that we re-learn how we live in this land.
What really matters is that all across our community we come together to help and care for each other and our country.
Over 270 people have volunteered to assist on bushfire affected farms once the fire danger has passed.
If you'd like to lend a hand you can register here.
You can even register as a company or organisation for a corporate sprint (though I'm not quite sure what that is).
The only way we are going to clear our smoky skies is if we do these things together.
As a community we achieve the amazing when we decide to – we've built one of the world's great cities with public institutions, schools, hospitals, museums and not too corrupt local government.
We have coffee, trams, football and pop songs we all know the words to.
If we can do these things, surely we can learn to care for our country.
Have a great week
Chris