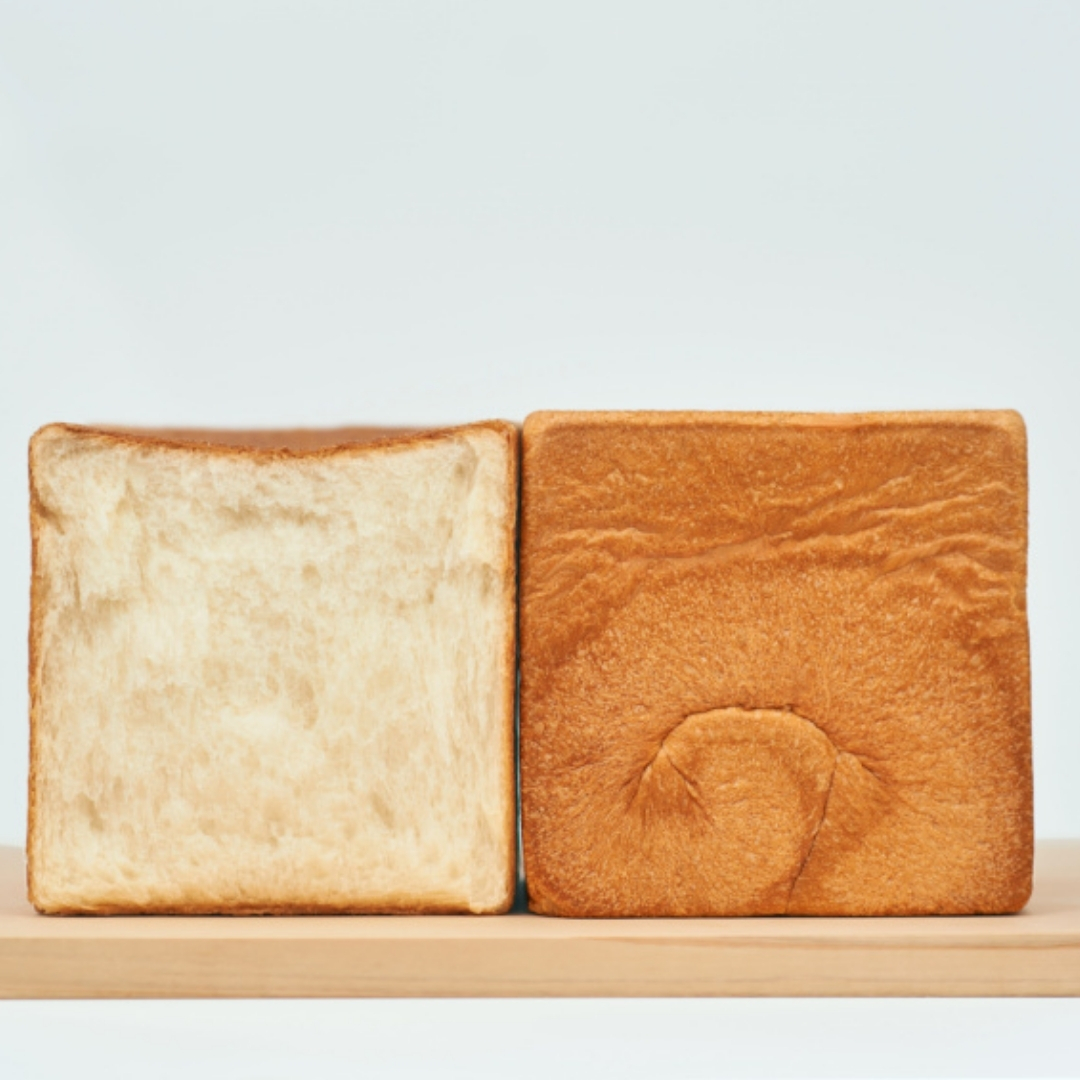 Perfectly square
Driving us home from town my mum used to stop in at Shand's Bakery, a large red shed with a Hot Bread sign on the roof, where she'd pick up bread for our school lunches.
Sometimes, on especially good days, she'd slip into the driver's seat and casually toss a whole just-out-of-the-oven sandwich loaf into our laps.
Passing from kid to kid hungry hands tore out the warm white middle, the smell of Shand's filling our Cortina wagon – by the time we rolled down our gravel driveway all that remained was a perfectly square crusty husk.
The other day while reading a baking article I saw a picture of a perfectly square golden loaf and the memory of reaching my hand into a warm sandwich loaf came flooding back.
The article was about shokupan a.k.a Japanese milk bread.
Shokupan is the brioche-like loaf you use to make katsu sandwiches, the best jam toast you ever tasted or maybe even some lifelong back-seat memories for your kids.
Brought to Japan by a British sailor/baker in the late 1800's shokupan's texture is sometimes described as mochi-mochi – sweet, soft, moist and kind of chewy.
Here in Melbourne baker Satoshi Narusawa makes some of the city's best shokupan.
Beginning a few years ago while working at Loafer in North Fitzroy, Narusawa was asked by friends to make some shokupan.
Using the local organic ingredients Loafer owner, Andrea Brabazon, had introduced him to, Narusawa drew on his Japanese baking heritage and began making a few loaves as a sideline.
Over the next few years word of Narusawa's shokupan spread and a collaboration with CBD sandwich shop, Saint Dreux, manifested in a dedicated shokupan bakery called Little Cardigan.
With COVID interrupting CBD sales and a mission to source COVID-relieving comfort food (think crumpets, momos, empanadas, pierogis, handmade gnocchi and a whole lot of chocolate) we asked Narusawa if he could bake Fair Food some shokupan.
From this week Lt Cardigan shokupan is available in the webshop for Thursday deliveries (you have to set your shopping cart to a Thursday delivery or it'll appear out of stock). 
Narusawa only bakes a few dozen loaves a week so numbers are limited and there'll always be more next Thursday.
Have a great week,
Chris