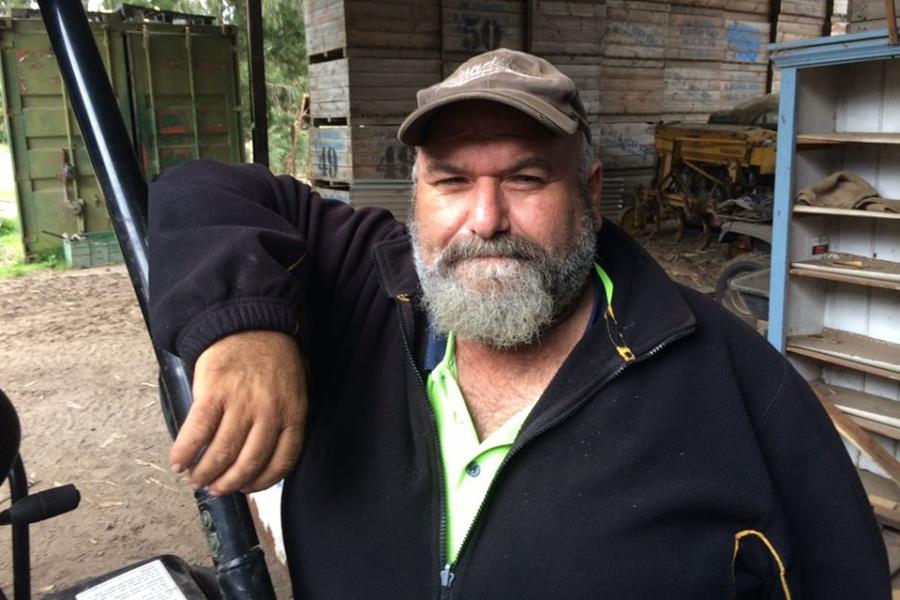 How wet is it?
Yesterdays Age said Friday was Melbourne's coldest November Day's since 2007.
When the weather's like this I always think of Joe Sgro at Foothills Organics down in Colac.
If it's wet and cold here, it's going to be wetter and colder down at Joe Sgro's place.
Joe farms one of Australia's biggest organic market gardens, short, stocky and outspoken, he's also one of the organic industry's biggest characters.
Twice each week, all through the year, Joe sends a semi-trailer full of produce to the Melbourne Markets in Epping to sell from his farm stand.
Twenty years ago I remember nervously pushing my trolley over to Joe's stand at the old wholesale markets in Footscray to buy for CERES Saturday Market.
I'd only buy a few greens and a couple of boxes of potatoes, but Joe always went out of his way to talk to me and look after CERES.
That care, which was not always forthcoming to market newcomers, bonded us right up until today when CERES is now one of Joe's largest customers.
When I call Joe, he's just finished showing a couple of customers around the farm.
I ask him how wet it is and he replies, as he always does, with a shout, "It's fucking wet!"
The rain hasn't been bad this weekend but Joe's says a very wet winter has stopped him planting seed crops like beetroot and he's been even struggling to get his spuds in.
These days he says the weather seems to come in extremes – two weeks ago when a storm ripped across Victoria Joe's farm lost power and his kids couldn't go to school because there were so many trees were down on the road. "I'm 57 and I've never seen it that windy in Colac," Joe exclaims.
As for harvest Joe says there's also not a lot to pick at the moment because it's been so cold.
Still I know it won't stop him sending a truckful of produce to market on Monday.
Look out for Joe's sebago potatoes, bok choi, silverbeet, parsely, leeks, fennel, turnips and swedes in our boxes and webshop this week.
And remember to say a little thanks to all of the people who worked out in this wet and cold weekend to bring us our food.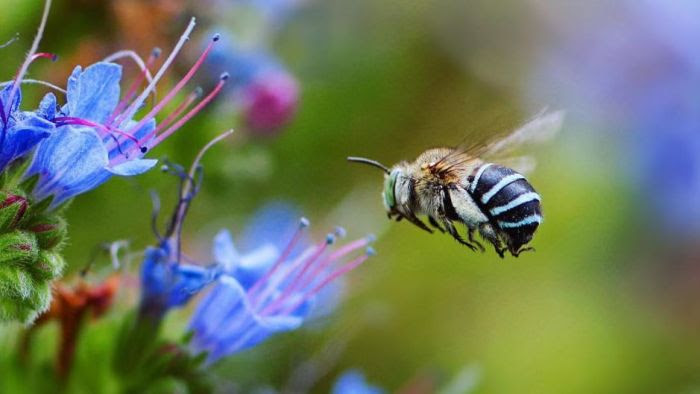 Gonna bee alright
So, if you're one of the almost 20,000 households who have signed up to the Backyard Bee Census this weekend and are worried there haven't been any pollinators braving the wet and cold for you to count– don't, everything's going to be alright.
Our friends at Wild Pollinator Count know how picky bees, beetles, flies, wasps, butterflies, ants, thrips and moths are about the weather and so they're accepting any pollinator observations made between Sunday 14th to Sunday 21st November.
Which means you've got all week to do your bee count, with Wednesday, Thursday and Friday all looking like way better pollinator weather.
And if you're in Brunswick East, drop by the Visitor Centre, pick up a free bee census tote bag and do your counting at CERES.
The Backyard Bee Census is a simple 10 minute count of all the insect pollinators visiting a chosen tree/bush/plant in your backyard, street or park. If want to join in click here and we'll send you all the information.
Have a great week,
Chris