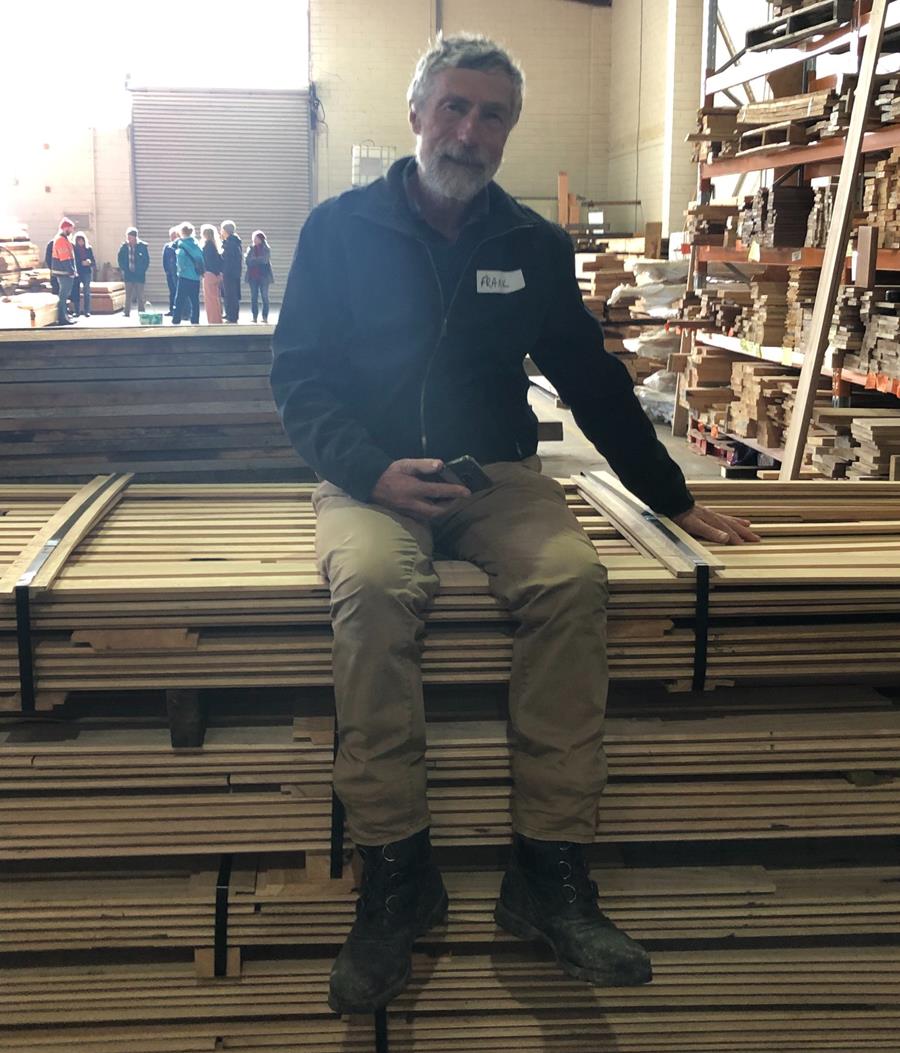 Fully Franked
Winter solstice falls this Tuesday.
The grey and wet days leading up to the longest night of the year are often accompanied by a sort of existential soul fog.
Similar to mould spreading across a damp bathroom ceiling the pre-solstice darkness is the perfect environment for dark introspection and a creeping kind of malaise.
To balance dark comes the light, for bathroom mould there is sugar soap and for my solstice malaise there are tree farmers.
On Wednesday Joel Geoghegan from the Bass Coast LandCare Network brought eighteen South Gippsland tree farmers to visit CERES Fair Wood.
Among this group there are people harvesting mature trees planted decades ago just as there are those whose trees will mature long after they are dead and gone.
The trees they plant will build houses and make furniture but they will also bring back birds not seen for years, they will hold water in drying soils, slow down hot winds, shade bare ground, regrow fungal internets, create rain and lock up carbon we have put up in the sky.
Agroforesty pioneer and art-lover Rohan Reid would also posit that these trees will satisfy our deep need for beauty – that nothing makes our hearts soar higher than broken farmland regenerated with stands of swaying trees we have put back.
Outwardly the visiting tree farmers are not particularly upbeat nor are they in any way dour but there is a solidity about them – perhaps it's their ability to envision cycles of time that most of us will never be able to see.
Last Thursday I saw this vision literally being franked by Frank Hirst as he sat atop two packs of timber milled from Southern blue gum seedlings he planted on his eroded farm in Ranceby more than thirty years ago.
You can dispell your solistice malaise and find Frank Hirst's as well as timber from other tree farming visionaries at CERES Fair Wood.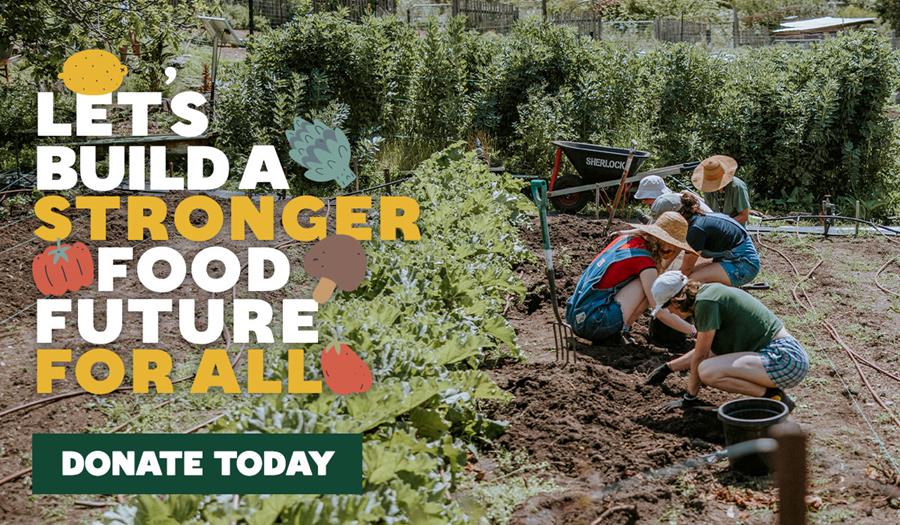 CERES is appealing
For many people when they get the urge to grow a vegie patch, plant a fruit tree, keep bees, spawn mushrooms, propagate seedlings, graft trees, sprout microgreens or build a compost the first place they turn is CERES.
CERES has been stoking imaginations and ambitions of countless school & community gardeners and city farmers – it's helped pioneer kitchen gardens, urban farms, backyard beekeepers, mushroom growers, aquaponicists, microgreenies and produce swappers right across the country.
More than ever we are waking up and wanting to learn about our food and how to grow it and more than ever we are going to CERES to do it.
Right now CERES is aiming to raise $80,000 to build new outdoor teaching spaces, new classes and new volunteer opportunities for kids and adults of all abilities who want to come and learn on the Farm.
You can find the CERES Farm Renewal appeal here.
Have a great week,
Chris