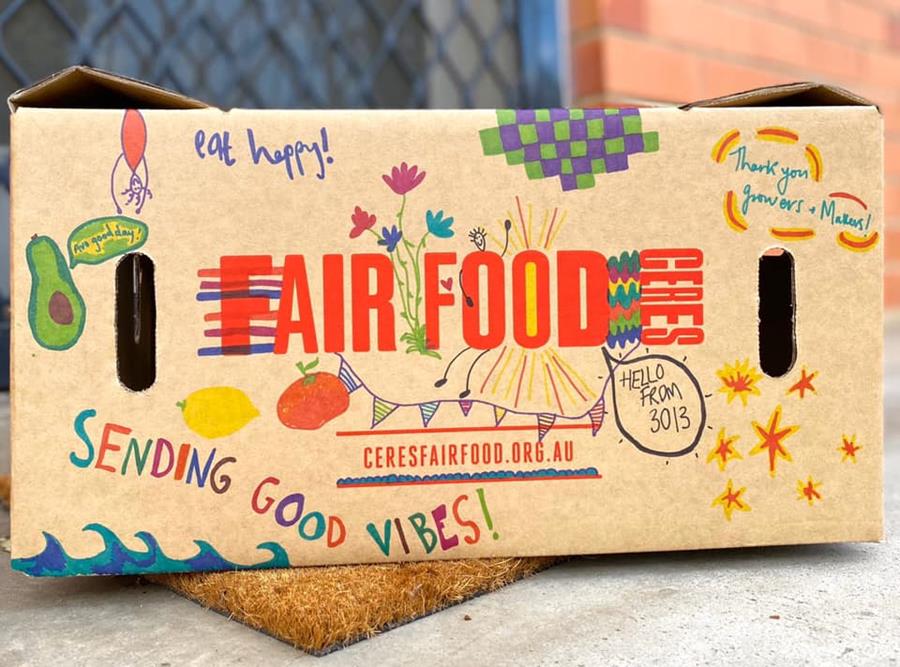 Message in a box
With everything that was in the news this week, plus the CERES Site Office being burnt down and the COVID scare at Fair Food, everyone's been scratching around for something good to hold onto.
At the Fair Food warehouse, website worker Aisha Lloyd-Bonney, began collecting people's pictures and videos to share.
So far Aisha's collected;
A video of wattles in spectacular blossom
Slow shutter night-time fire scribbling
A ridiculously perfect rainbow
A much-deserved after-work cocktail
A blood red sunset
A Spoonville in the park
A fella under his doona on a blow-up mattress floating down Edgars Creek
All these things put smiles on our faces but it was artist-in-residence, Nessie Chapple's idea that touched everyone's hearts.
Like a message in a bottle, Nessie's idea is to write a message or draw pictures on our Fair Food boxes for the person who receives it next.
The message maybe for anyone; the Fair Food crew, our farmers and makers or for a fellow customer.
Our boxes, which btw are UV sterilised between uses, can be recycled as many as five or six times each.
You could be receiving a box with messages from five other people all getting through this lockdown in different and the same ways or be the first one beginning a texta chain that helps bind us together.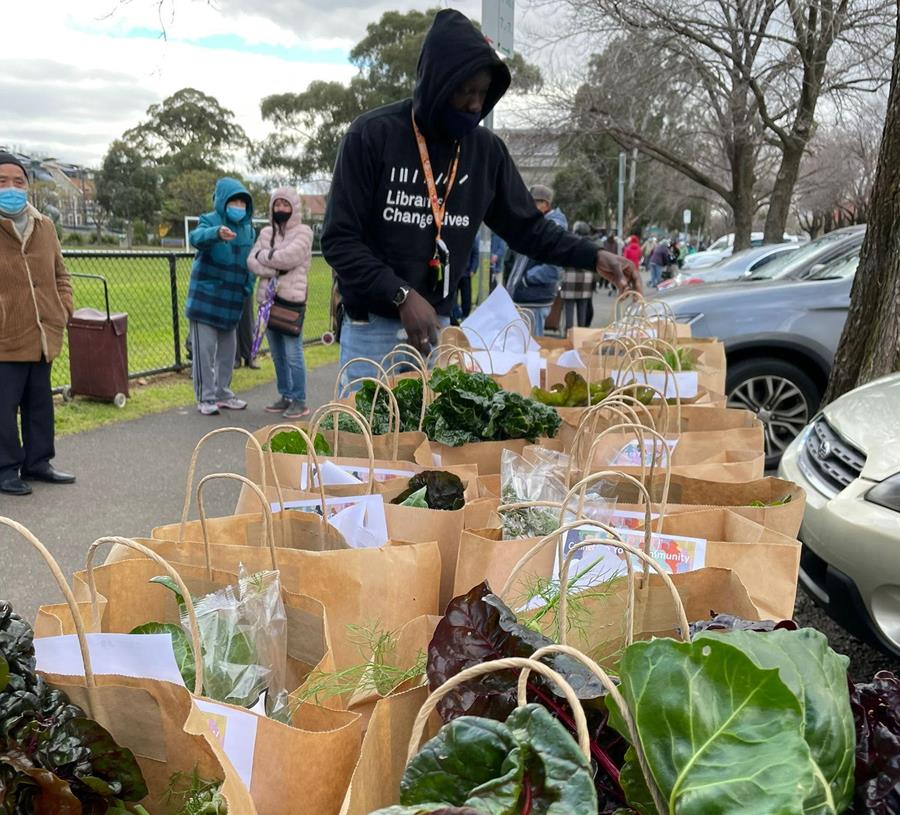 Ange from Open Table's email
Ange O'Toole, Open Table General Manager, sent an email this week:
Hi Fair Food folk,
Firstly, wow! Thank you to everyone who has paid-it-forward, the generosity of the Fair Food community continues to amaze us.
All of your support has allowed Open Table to continue our work, sharing free fresh food with people who need it more than ever through Lockdown 6.
We had grand plans to expand our food relief beyond Fitzroy, sharing more free food though our community lunch program, creating more opportunities for social interaction and bringing our community together.
However, this latest lockdown has put some of that on the backburner for now.
Instead, we're focusing our efforts on weekly fresh food parcels working with our partners to support people in need while we're all staying apart.
Last Friday Open Table, Cultivating Community and Yarra Libraries packed 400 food parcels for the Fitzroy and Richmond Public Housing Estates.
Your pay-it-forwards help make this possible,
Best
Angela O'Toole
Open Table | General Manager
You can find Open Table pay-it-forward here.
Since October 2020 Fair Food customers have paid forward more than $25,000 to support Open Table and their partners Cultivating Community and Yarra Libraries to provide food relief for people impacted by COVID-19.
Have a great week,
Chris