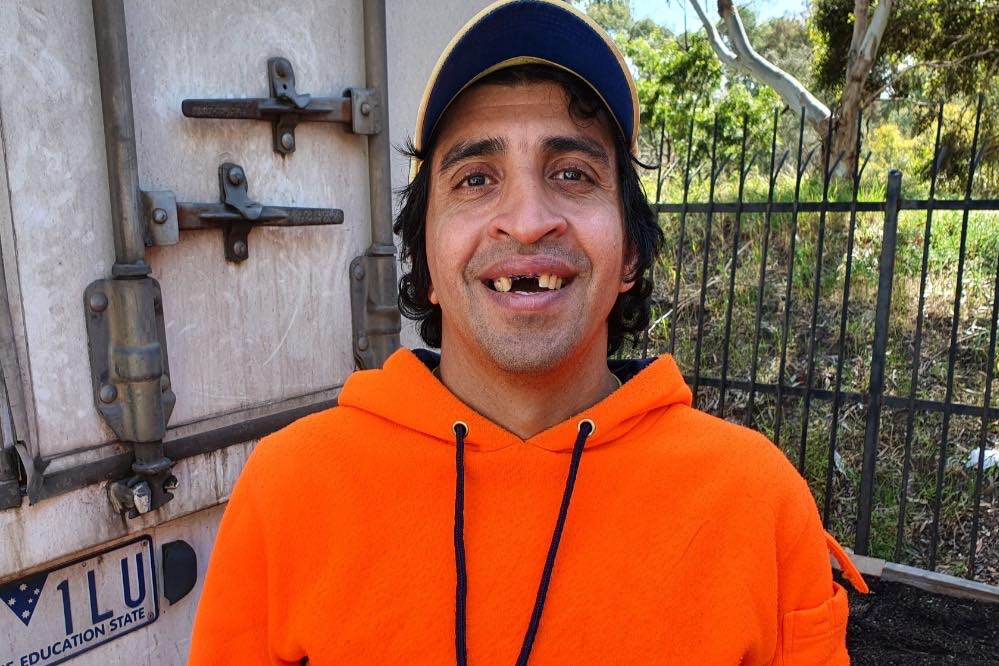 Help Mo smile again
Back in March our friend and co-worker, Mo Nabaie, was riding home from the CERES Fair Food warehouse when he caught his front wheel in the tram tracks.

Going over the handle bars, Mo landed face first on Plenty Road losing three of his front teeth. 

Mo was rushed to a dentist where it was discovered that his hard palate had been badly damaged.

Mo's dentist explained that before the three teeth could be implanted he would need two operations to wire his palate back in place. 

All up the operations and dental work would cost around $14,000.

While Mo worried how he would pay for the operations Melbourne went into COVID lockdown and dentists closed their doors.   

Numbing his pain with Panadol, Mo came back to his job at CERES Fair Food driving the forklift and organising the packing line.

Over the next 6 months as a tsunami of home delivery orders flooded in Mo was our resident joker. 

In a Love Boat Captain's hat and sparkly dinner jackets Mo kept our spirits up through long packing shifts – making sure we were laughing, happy and safe. 

Mo is from Iran. In 2009 he came to Australia seeking asylum after the government cracked down on the student democracy protests he had joined. 

Spending two years in immigration detention before he was granted asylum, Mo lived for another three years surviving on support from the Asylum Seeker Resource Centre while he looked for work.

In 2015 Mo finally got his first job in Australia packing orders at CERES Fair Food.

Always first to arrive and last to leave – Mo has become a leader. And no more so than this winter, when despite his damaged teeth, his care and good humour helped us get through the lockdowns. 

Now we are out we'd like to help Mo get his smile back.

Mo has no family here, which means we're his family.

To help Mo get his mouth fixed and his teeth implants we've put together a mycause fund raising page.

If you're able to, please join us and help Mo smile again!
You can find Mo's mycause page here.

Have a great week
Chris