Agroforestry's time
It's hard to know why some things get fished out of in-boxes while others, equally worthy of our attention, are left to drift by and wash up in the eddies of the unread.
For some deeply unknowable reason this week I found the clickbait of the Victorian Government's Report from The Independent Expert Panel on Interim Emissions Reduction Targets 2021-2030 somehow irresistible.
Did you know in 2017 Victorians reduced our overall emissions by a whopping 11% when Hazelwood power station closed!  I didn't.
And that the biggest single impact on emissions we will make as a State will be the phasing out our last three remaining brown coal-fired stations – Yallourn, Loy Yang A and B.
But it was what The Expert Panel said next that I found most interesting – Victoria's next largest carbon reductions will be come through forest management on public land, plantations and on-farm planting.
I had no idea that Victoria's highland mountain ash forests are not only the world's tallest flowering plants but are also the most carbon dense of any forests worldwide – amazing!
The FAO speaks about, The double potential of agroforestry to address climate change issues.
That's because standing forests remove around a quarter of the CO2 we add to the atmosphere, while growing trees on farms sequesters even more carbon in wood and soil.
Then there's the human side – if your timber deck is made of sugar gum grown on a Victorian farm there's no need to chop down merbau trees in Myanmar which are quite likely being stolen from local indigenous families by foreign logging companies.
And there's the environmental side – agroforestry trees help hold water in the land through droughts, reduce evaporation, provide shade, wind protection and habitat for animals.
Agroforestry is a sleeping giant in combating climate change; which is why CERES is so keen to support local farmers growing timber trees through our timber social enterprise Fair Wood.
In the last year, Fair Wood has sold timber purchased from twenty-four Victorian farmers that has been used in cladding houses, flooring, decking and landscaping.
Like organic food thirty years ago, agroforestry timber occupies a tiny niche in the market, however, just as people woke up to the environmental and social benefits of organic farming, agroforestry's time has come.
You can find more info at CERES Fair Wood here.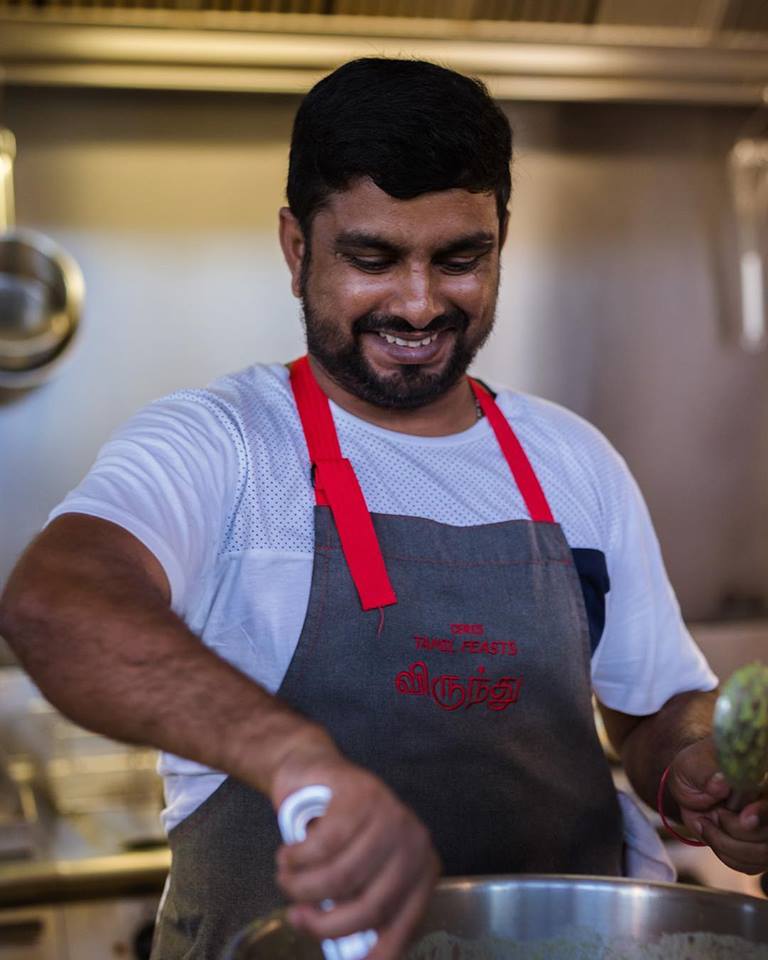 For Tamil Feast's chef Richman Poul the legacy of the Sri Lankan civil war continues to play out even 20 years later. In 1999 Richman along with many others sheltered in their local church. It was shelled and Richman received extensive shrapnel wounds and had the lower half of his leg amputated.
Despite his  injuries Richman Poul has worked hard at Tamil Feasts to sustain himself. But now Richman's shrapnel wounds and eye require  surgery. During his recovery Richman will be unable to work leaving him without any income for several months.
To help him out Richman's friends have organised a GoFundMe campaign to support him