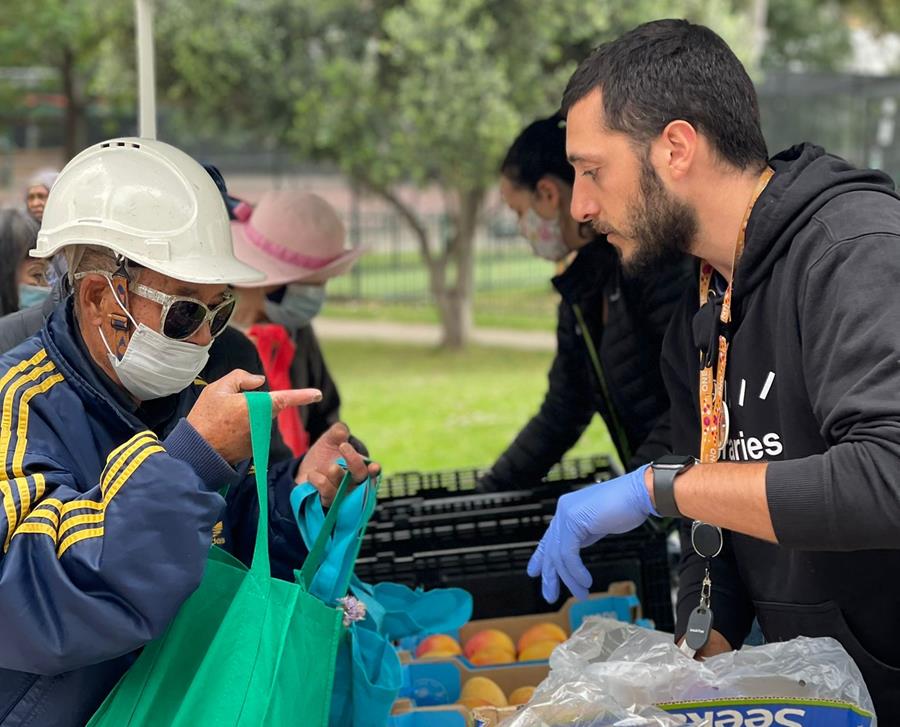 Gifts that keep giving
At the end of last year as we were planning our regular customer thank-you cards and gifts we had a thought – maybe there was a better use for the money, around $10,000, we were about to spend on cards and gifts?
So instead we decided to donate the $10,000 dollars to Open Table's food relief program on everyone's behalf.
Last week Ange O'Toole, Open Table's CEO, reported back that the $10,000 funded Open Table's Free Food Market in Fitzroy from January to June, where they shared 3.5 tonnes of fresh food with local residents facing food insecurity.
As well as their Free Food Market Open Table, in partnership with Fair Food, has been running online waste-free cooking workshops.
Led by the awesome Alanna Brown the workshops have been a sleeper hit – starting during lockdown people have slowly found their way to this warm Sunday sharing session, where you can cook along or just join with a cuppa.
In her final workshop for the year on Sunday October 23rd, Alanna is going to be making Gazpacho.
Tickets are free but spaces always fill up – book your spot here.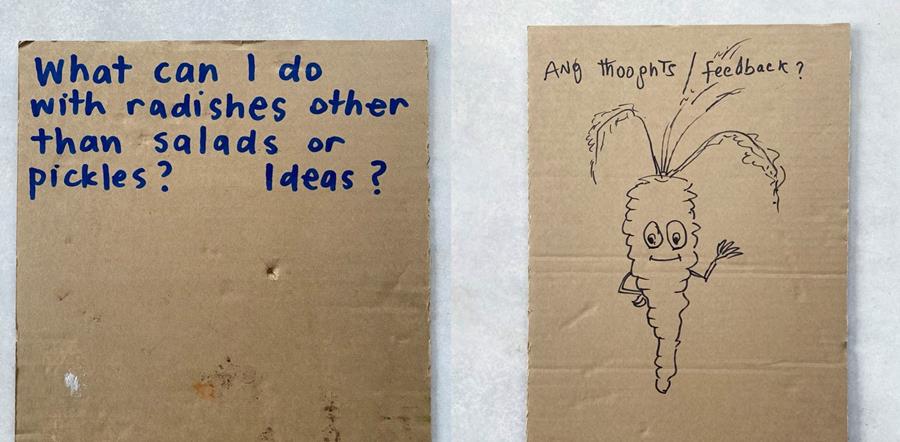 Thinking and feeling
Instead of sending out inbox-clogging "how did we do?" surveys we've been asking people to write their "thoughts/feelings" on the cardboard insert inside Fair Food boxes.
Your drivers have been collecting and bringing back the responses which have included product suggestions, questions about set boxes, messages of gratitude and some pretty decent veg illustrations.
Everyone back at the warehouse gets to see and talk about what you've written and drawn. Everyone's been talking about all the things you could do with radishes – if you've got any ideas email info@ceresfairfood.org.au
If you have any "thoughts/feelings" of your own you'd like to share just write, scrawl or draw them on your cardboard box insert and leave it out for pick up before your next order.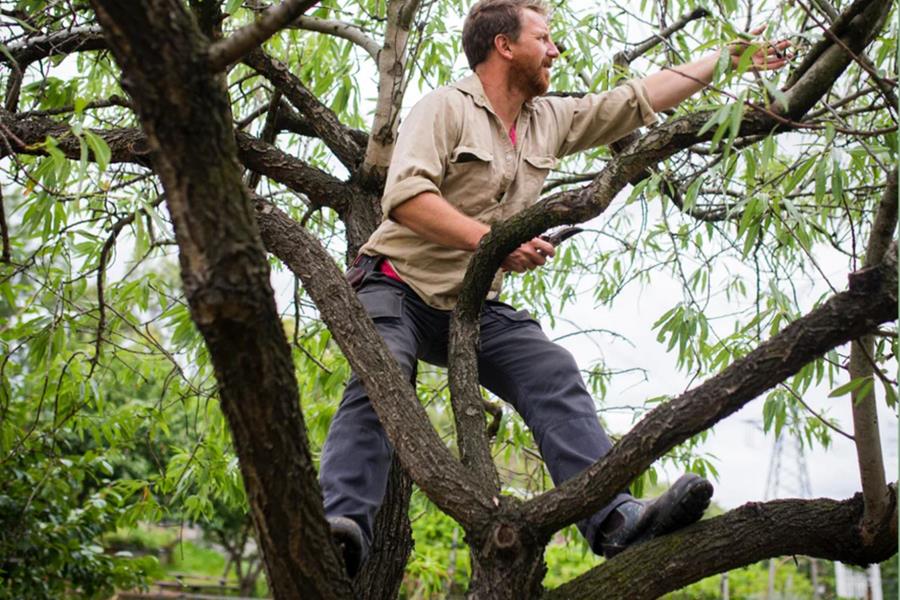 Bigger than veggies 
Justin Calverly is a legend, a.k.a RRR radio's Digga, Justin has been the driving force behind CERES' super popular Complete Urban Farmer course as well as author of its companion book (available at CERES Nursery and all good book sellers).
Next week CERES School of Nature and Climate is getting Justin down from his tree and into a very hands-on eight week Sustainable Gardening course.
The course will get you out in CERES' productive gardens learning everything from soil prep to veggie growing, composting to seed saving, fruit tree care to making the most of your water.
Based in Brunswick East, Justin will be sharing something new each week starting from next Tuesday 18th October
Find out more here.
Have a great week,
Chris
Since opening, Fair Food has contributed 100% of our profits to CERES School of Nature and Climate helping over 1 million students learn hands-on how to care for the Earth.