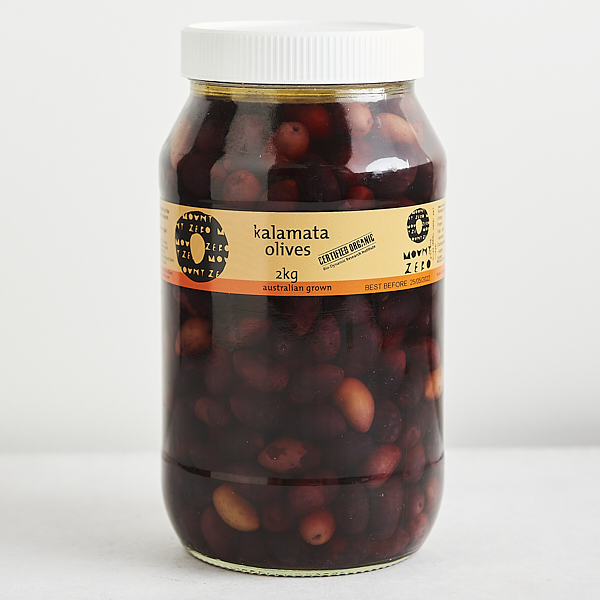 From Scomo to Gazpacho
With Scomo and Barnaby sidelined and our nation's climate and integrity somewhat in hand it seems our attention has turned from iminent environmental and moral end times to our inevitable economic ruin.
I've noticed my daily doom-scrolling has effortlessly flicked over from climate denial and corruption to stagflation and $10 iceberg lettuces.
And as always with a self-excavated rabbit hole, the question is how do you dig yourself out?  How do you turn paralysing fiscal panic into some kind of purposeful frugal positivity?
Here's a few tried and true footholds that not only save money but fight food waste, prevent climate change, stop plastic pollution and help cement friendships…
1. Cut down on our food waste
It's reckoned methane emissions from food waste are around three times the emissions generated from the global aviation industry.
On average we Melbournians throw out about 200kg of food a year or up to around $50 per household every week – or as some clever person put it – it's like throwing out one of every five of our shopping bags as we leave the supermarket. It's alarming and also who has that many shopping bags to throw away?
Cutting down on food waste not only saves money, it reduces our climate impact and it also saves clearing farmland, irrigation water, transport, refrigeration, packaging etc etc.
Simple strategies like creating a use-me-up shelf in our fridges & pantries and making a weekly meal with food that we might otherwise waste is a start.
With our friends at Open Table we've been doing a lot of waste-free food thinking – you can find all our waste-free recipes here.
And over the next four months join the amazing Alannah for these waste free online cooking workshops.
July 31st – Okonomiyaki
August 28th – Homemade Ricotta & Citrus Tart
September 25th – Carrot Rosti with Miso Greens
October 23th – Gazpacho with early spring tomatoes
2. Buy bulk together
CERES Fair Food began its life as a staff food co-op – each week we pooled our fruit and veg dollars to buy organic produce in bulk.
You don't have to start a food co-op but you can buy bulk with a friend or two and save, not only money on groceries, but also on delivery costs.
Fair Food sells lots of bulk products – there's multiple kilos of flour, oats, rice and muesli, litres of olive oil, oat, soy & nut milks and wine, cartons of corn chips, tonnes of tofu, huge jars of honey and olives, slabs of canned tomatoes, beans, lentils and passata and very large boxes of Who Gives a Crap.
Lots of our bulk products require less packaging which means a lot less packaging waste.
Buying bulk together is also a great excuse to see friends or family, a chance to share surplus produce from gardens, exchange meals or just catch up and chill out.
You can find all our bulk things here.
3. No box left behind
This might not be obvious but it has a big impact – it's leaving your Fair Food boxes, coolers and ice packs out for collection when you get your next delivery.
Our packaging has a bigger carbon footprint than our delivery vans and every piece of packaging we can reuse is one we don't have to buy new.
It's also expensive – every box we save helps you save and also saves a little of our precious Earth along the way.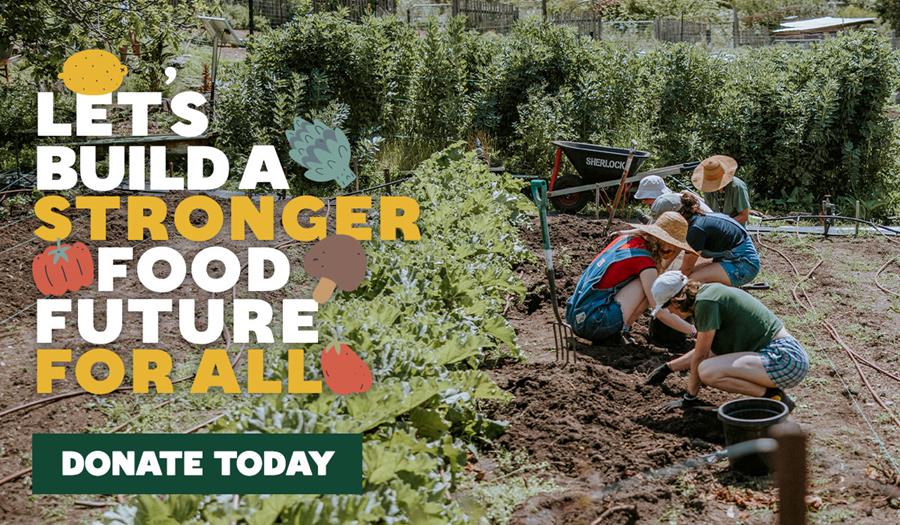 Back to the Farm 
We're in the home straight – this Thursday is the last day of our Farm Renewal Appeal.
Right now we're at $55,821 – not far to our $80,000 target now.
The last days of our appeals are always the big ones – please join in and help the farm build the new outdoor teaching spaces, create the new lessons and volunteer opportunities for kids & adults of all abilities who want to come and learn on the Farm.
For so many of us who have heard the call to grow a vegie patch, plant a fruit tree, keep bees, spawn mushrooms, propagate seedlings, graft trees, sprout microgreens or build a compost the first place we turn to is CERES.
More than ever we are waking up and wanting to learn about our food and how to grow it regeneratively and more than ever we are going to CERES to do it.
You can help make that happen here.
Have a great week,
Chris