Welcome to CERES Fair Food
GROCERIES THAT KEEP GIVING LONG AFTER THE DISHES ARE DONE
100% of our profits are reinvested in CERES Park and CERES School of Nature and Climate.
Since opening we've helped over 1 million students learn how to care for the Earth.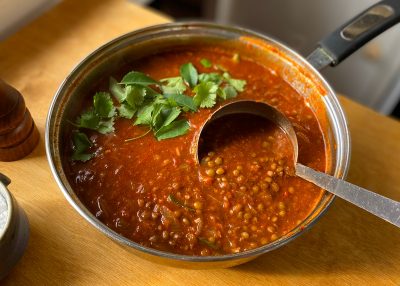 This lentil soup recipe was developed by Citu, a member of our packing team. It's super warming and aromatic with
Tuna toasties are humble, a bit daggy but totally delicious. This recipe will make enough for three toasties, but if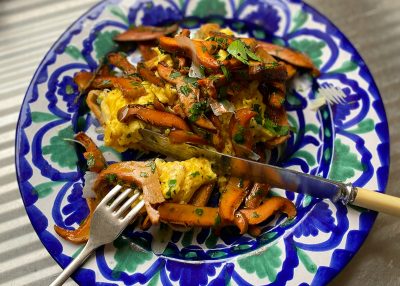 Pine mushrooms have a fleeting season (that's why we all get so excited about them!), but rest assured this recipe
Get weekly recipes in your inbox and follow the progress of your grocery dollars
C S
Google Review, April 2023
A brilliant company. Perfect deliveries every time. Always innovating, always improving the functionality of the web shop and adding new and interesting products that I would otherwise not have access to out here in the suburbs. Friendly customer service and real care for the environment and their workers. The antidote to the supermarket.
Bev
Google Review, April 2023
I love this organization …the orders I have placed are of high quality plus staff so amazing and professional … best service and goods I have ever purchased online …. Great work guys 😀
Liz
Google Review, April 2023
Wonderful store full of amazing fresh produce and goodies all made with love and care. Great customer service - highly recommended. 🙂
Josie
Google Review, Feb 2023
I started getting organic groceries delivered a month ago by Fair Food & have had a magical experience every time. Love the quality & price 😍 ❤️
Olivia
Google Review, April 2023
Just received my first delivery of Mo's box and a few extra bits & pieces! So impressed with the quality and range of produce included, as well as their minimal/return & reuse packaging. Love love love what Ceres Fair Food stands for. Keep it up!
Phoebe
Google Review, Jan 2023
Thanks CERES, I loved my fruit and veg box. Generous and diverse range of organic goods to keep my whole family happy. And delivered to my door using minimal plastic!
I'm sure this was an automatic email but in case it goes to a human, we LOVE our CERES deliveries! We have been astounded with the quality and quantity of produce we receive each week. We are finishing up our leftover veggies this week and will re-order. Thank you so much! P.S. the delivery drivers are really kind, too!
LA May
Google Review, January 2023
I normally pick my own fruit and veg with CERES Fair Food but decided to go with a box this time around. I ordered a medium box with some extra fruit and the box is filled with various delicious fruit and veg. I'll definitely keep ordering fortnightly and I'm especially curious and keen to try Mo's box!
Ellen
North Melbourne, Nov 2022
Amazing! Such good quality and variety! The delivery saves heaps of time and I really value supporting farmers and CERES. I started ordering a veggie box because I broke my ankle and I've kept ordering it. Highly recommended.
Jaqueline
Google Review, May 2022
I've been ordering from Ceres for 7 years, so thought it about time to review! I've never been disappointed with either service, or quality of produce. I feel very lucky to have Ceres available. Exceptional all round.
Gracie
Google review, May 2022
We have 9 people in our home! We've been ordering the small box plus extra seasonal veg and fruit for a few months now, and love it. Organic, fresh, exceptional delivery service, next to no packaging. Everything is delicious, fresh and organic.
Charlotte
Google review, March 2022
We ordered our first vege and fruit box yesterday and made a beautiful feast out of it last night for dinner. Everything tastes great! It's fresh, clean and tasty. Great variety of produce. Will 100% order again 🙂
Dave
Google review, June 2021
These guys are great, have been a customer for many years, top service and quality seasonal organic fruit & veg and lots more.
Alexandria
Google review, Sept 2022
My favourite! Best produce, great ethical company and so convenient! Thanks guys!
Nicola
Google review, July 2021
Great service and produce. The deliveries are very reliable. I love that they reuse the boxes each week - this sets them above and apart from other food delivery options that only pay lip service to sustainability.
Every Fair Food order supports organic growers and makers of all shapes and sizes. We pay fair prices, get behind the next generation, and stick with our farmers through the seasons.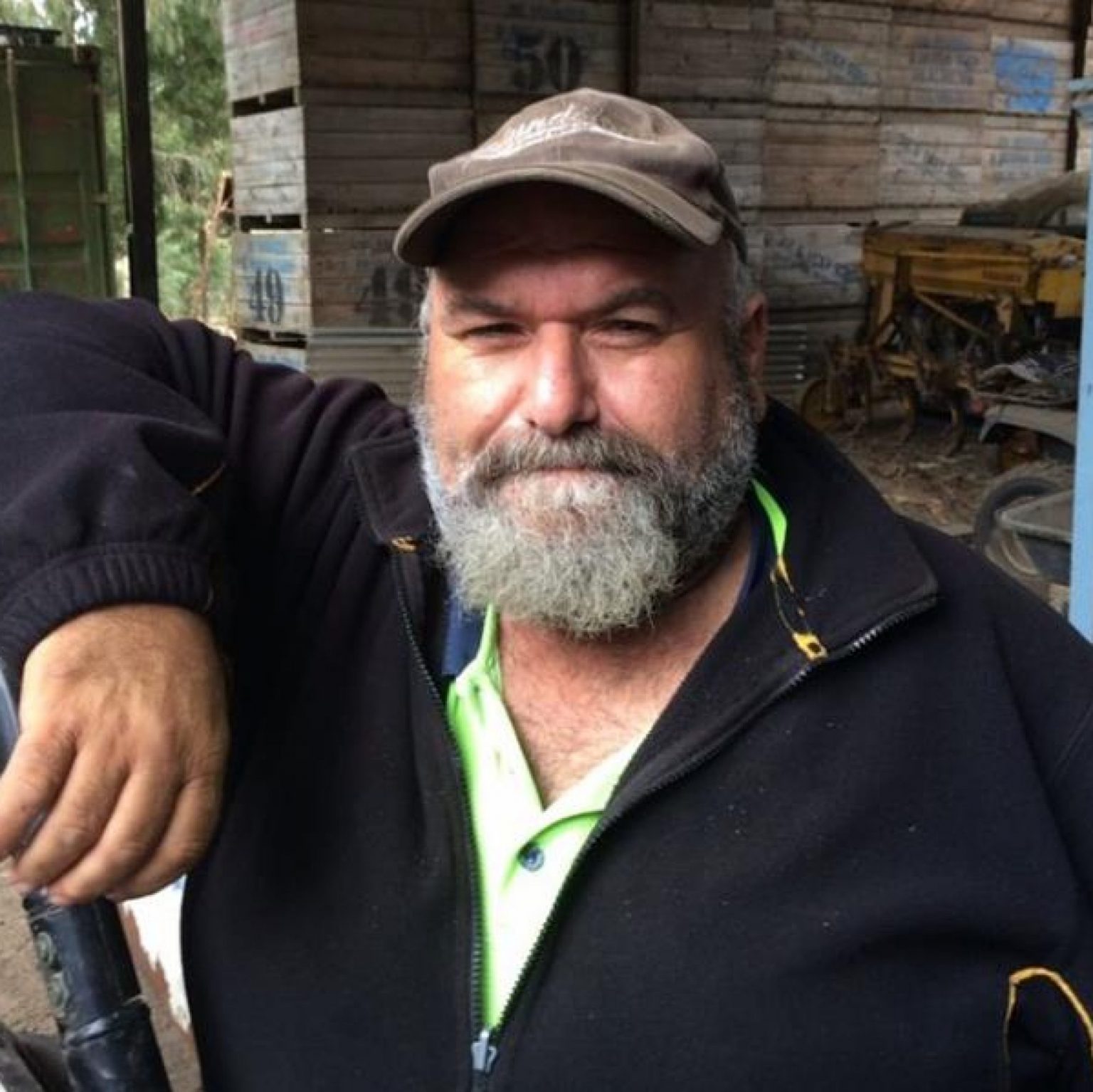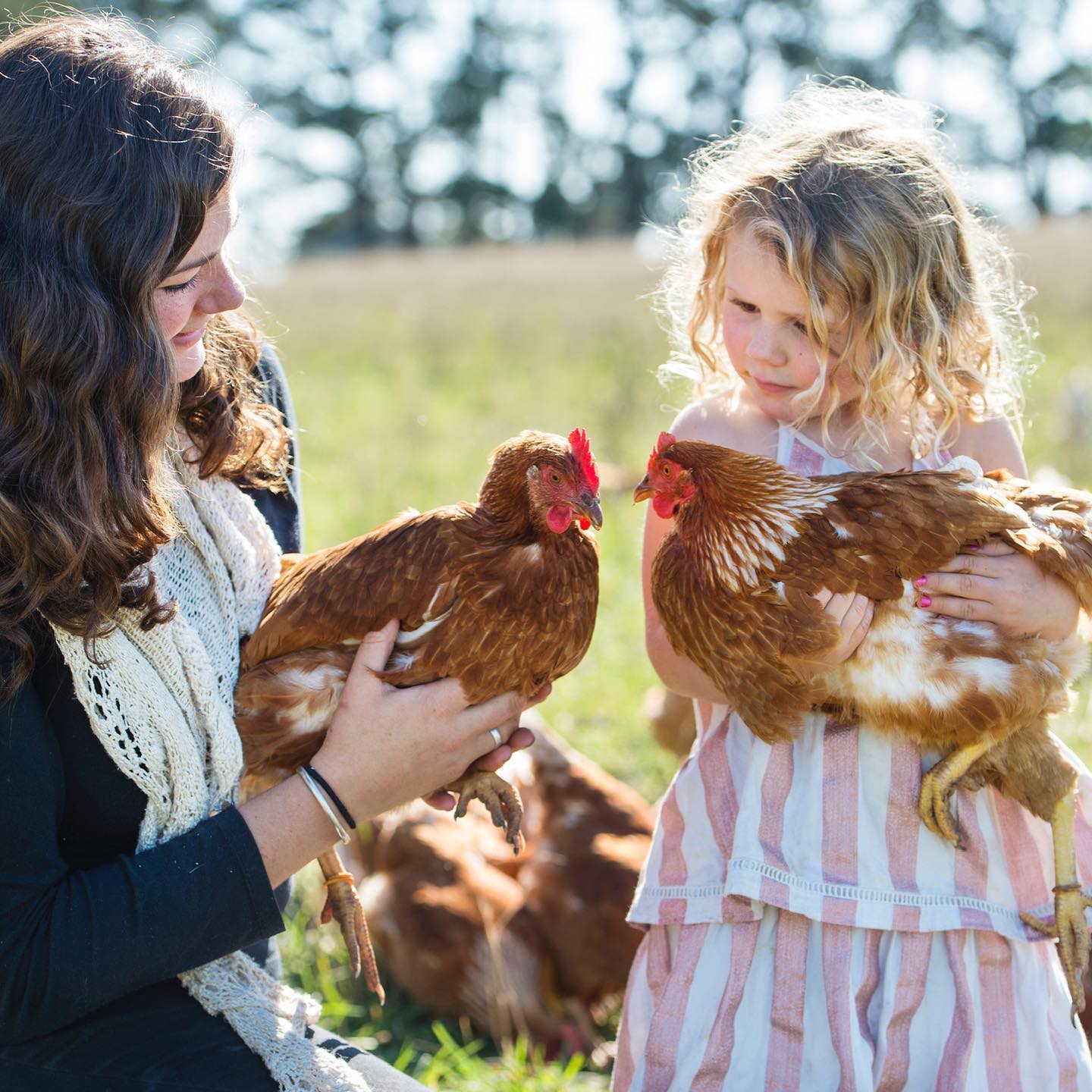 Woiwurrung Country – Clarkefield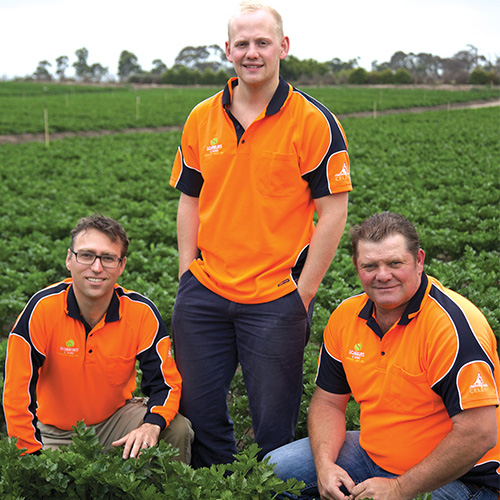 Boonwurrung Country – Tarwin Lower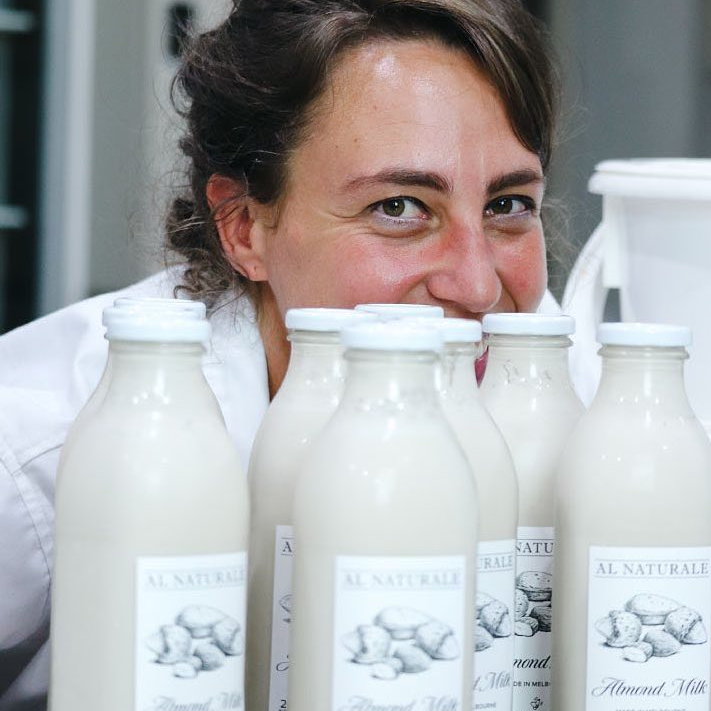 Wurundjeri Woi Wurrung Country – Melbourne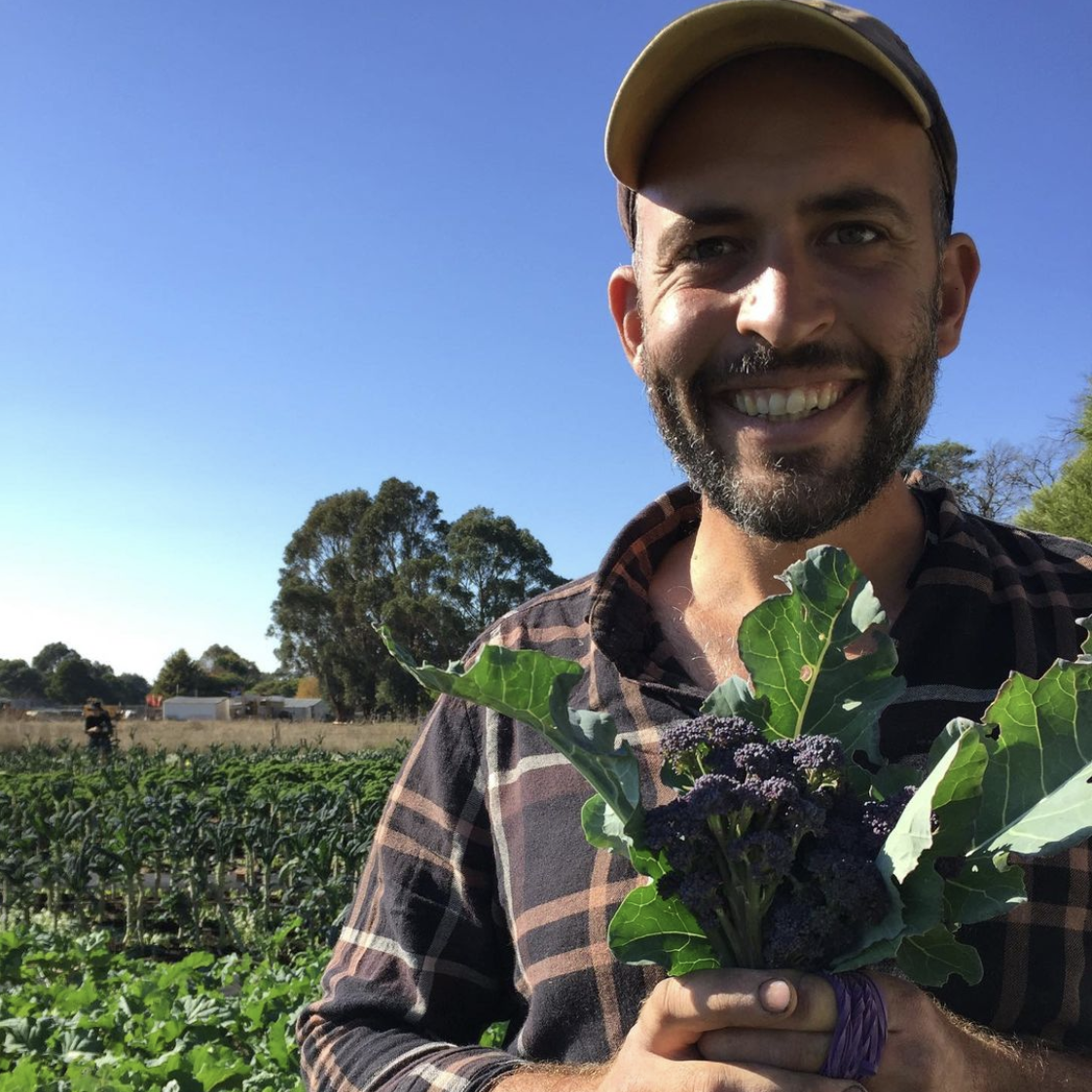 Taunguong Country – Willowmavin
Emmaline Farm
Taungurung Country - Cathedral Ranges
90km from Fair Food
Grower: Noleen
Growing: Garlic, pumpkins, apples, feijoas, kiwi fruit, squash, blueberries, blackberries, red peppers, pears, lemons, chillies, tomatoes, Lebanese cucumbers
How: Organic, regenerative practises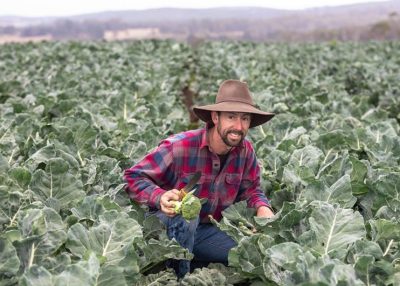 IPM produce isn't organic but it does tick a lot of sustainable boxes – it also fits a lot more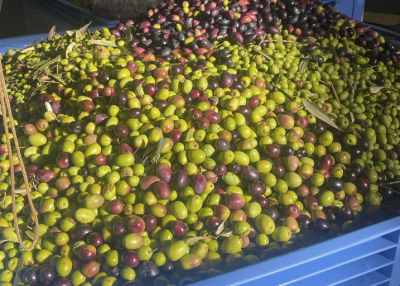 It's an Olive-o-lanche! Last Sunday's Olive to Oil collection day broke all the records, what a harvest!!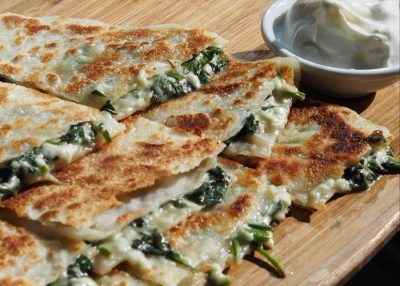 The light, crispy, gooey spinach and cheese pastries have been selling out faster than we can get them in.