Orange and Silverbeet Salad
We have both silverbeet and oranges in the veggie boxes this week. Here's a great salad that uses both. Greatly enjoyed as a side dish served with fish.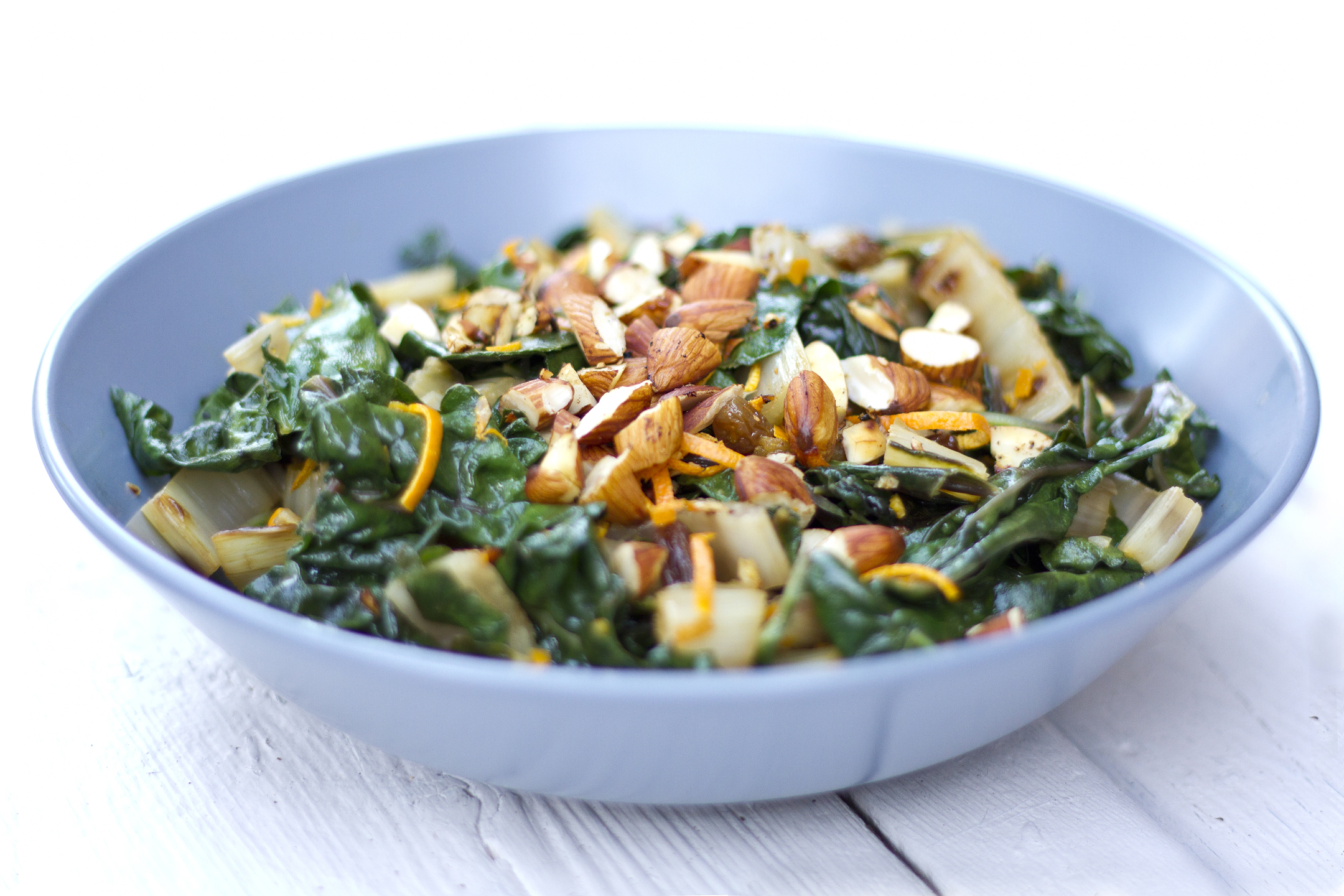 Serves 2
Ingredients
2 teaspoons olive oil
6 silverbeet leaves & stems, washed
2 garlic cloves, crushed
¼ cup sultanas
Juice of two oranges
Orange rind of two oranges
2 tablespoons almonds, toasted & chopped
Method
Separate silverbeet leaves from stems. Chop stems. Roughly tear leaves.
Heat oil in a large frying pan over medium heat.
Add garlic and silverbeet stems. Cook for 3 to 4 minutes or until stems are just tender.
Add sultanas, orange juice and orange rind. Stir to combine.
Add leaves. Cook, stirring, for 2 to 3 minutes or until wilted.
Season with salt and pepper.
Top with almonds. Serve.
You can order organic oranges and silverbeet when in season, along with many other groceries from our webstore.