Moroccan cauliflower with preserved lemon and olives
Bright, spicy cauliflower with olives and preserved lemon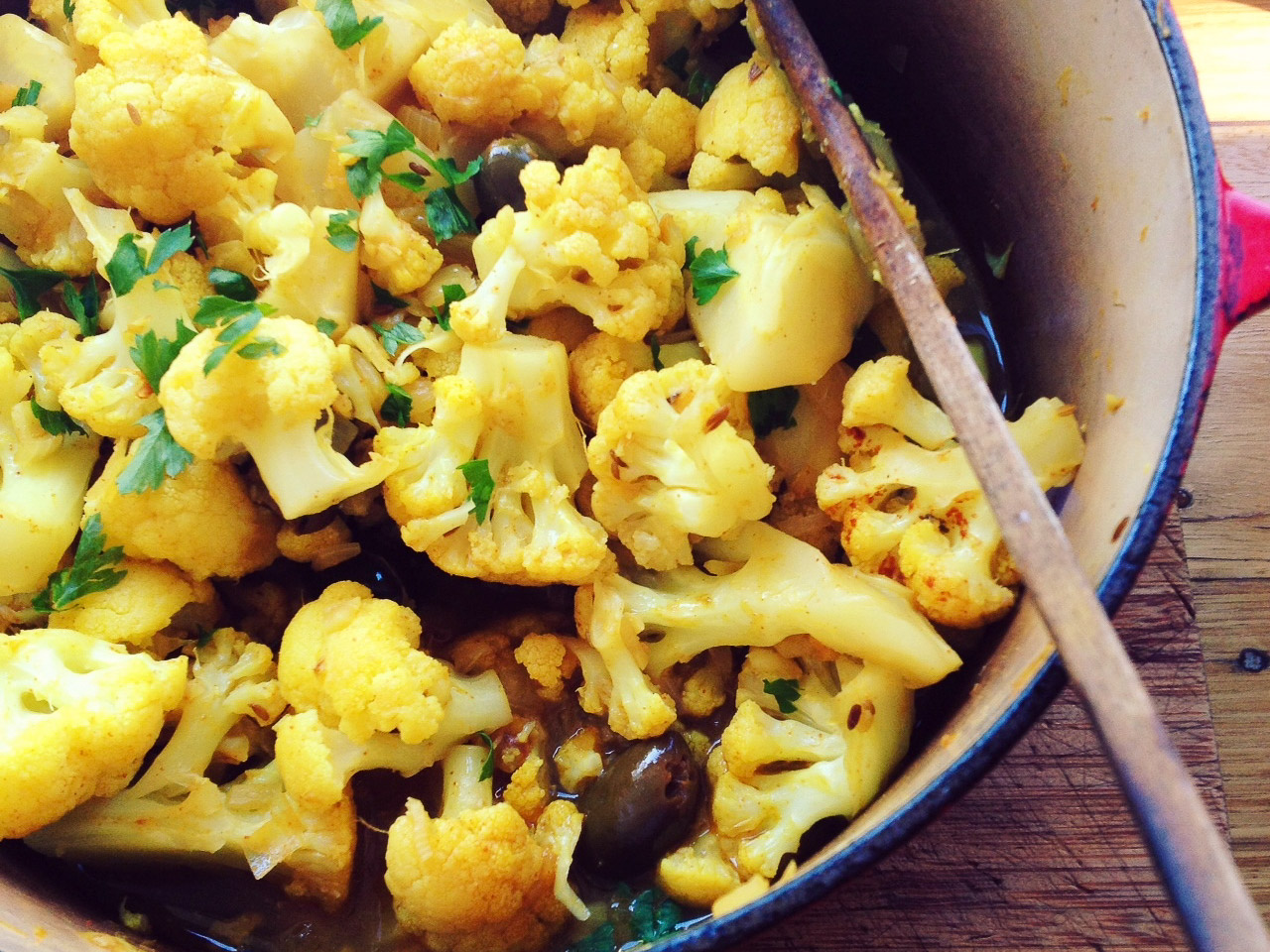 Serves 4-6
Ingredients
1 head of cauliflower
1 1/2 tsp cumin
1-2cm ginger, grated
1 tsp salt
1/2 tsp paprika
1/2 tsp turmeric
1/2 tsp cayenne pepper
1 onion, sliced or coarsely chopped
3 cloves garlic, finely chopped
a few tbsp of olive oil
1/2 preserved lemon, flesh discarded and rind rinsed and finely chopped
1 handful of olives
1/2 cup water
fresh coriander or parsley to serve
Method
Winter cauliflower, we love you. A handful of olives, a little preserved lemon, ginger and turmeric. And with only a couple more steps than just roasting as is with salt and olive oil.
Moroccan cauliflower with preserved lemon and olives
Chop or break up the cauliflower (including stems) into small florets, and give them a quick wash. Mix the cauliflower with the spices and grated ginger.
In a heavy based pot, sauté the onions and garlic briefly in the olive oil over medium heat. Then just add all the ingredients into the pot – the cauliflower, preserved lemon, olives and water.
Bring to a simmer, cover and cook for about 10 minutes, until the cauliflower is just tender. The preserved lemon and olives will have added some salt, so taste and season if needed. Add fresh coriander or parsley to serve.