Date and banana pikelets from Annabel Crabb
Even basic pikelets are total winners.  Warm from the pan and a little butter.  But these take the prize!  The extra oomph of banana and sweet dates are very hard to beat.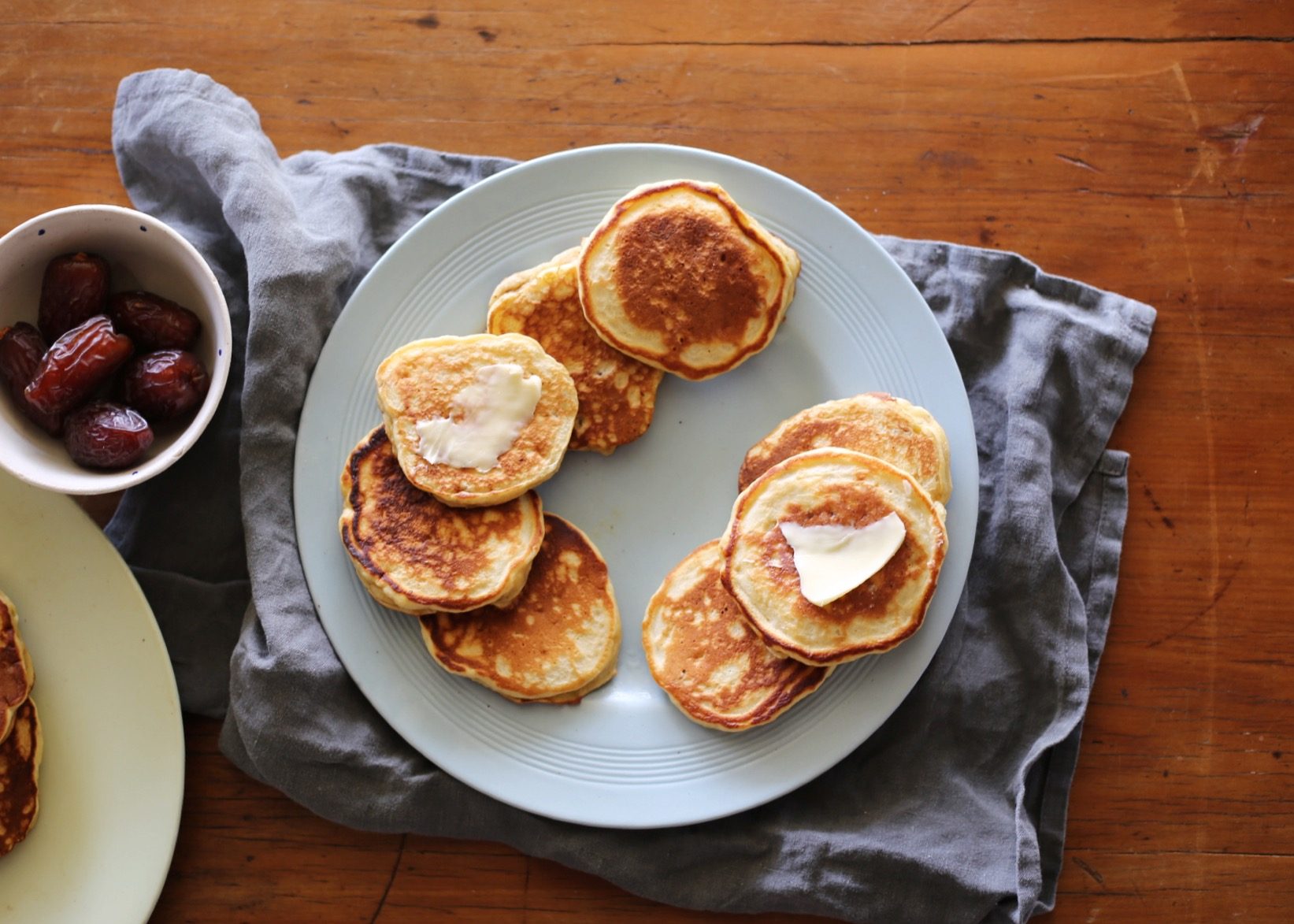 Serves 4-6
Ingredients
2 or 3 very ripe bananas
5 dates, pitted and finely diced
200 g self-raising flour or GF replacement
2 eggs
200 ml milk
vegetable oil, for frying
butter to serve
Method
Pikelets!  They're quick, delicious, and a room full of children will love to make them and devour them.  These ones are naturally sweetened with banana and dates, so if you have a couple of blackened bananas in the fruit bowl I'd definitely give these a whirl.  They have extra oomph and are very delicious.  Excellent for sharing after school, for picnicking, or for a quiet afternoon cup of tea.
This recipe was published in Annabel's recent book Special Delivery by Annabel Crabb and Wendy Sharpe. Thanks ladies!

Annabel Crabb's date and banana pikelets
Mash together the squishy bananas and the chopped dates in a large mixing bowl. The date pieces will want to stick together so encourage them gently and persist until it feels pretty even.
Combine the rest of the ingredients in the bowl, mixing well until it all becomes a sloppy but integrated mess.
Heat a large fry pan on a medium heat and add a thin dash of oil. Dollop in a dessertspoon of batter – go traditional rounds or get creative with love hearts or letters (could you write your entire name in pikelets?).  If traditional is your game, you should be able to cook several little pikelets in the pan at the same.
When the bubbles appear around the edge, flip them over and cook for another minute.  You're aiming for a light golden colour.
Serve with butter (and jam), either warm right now or cooled for later.