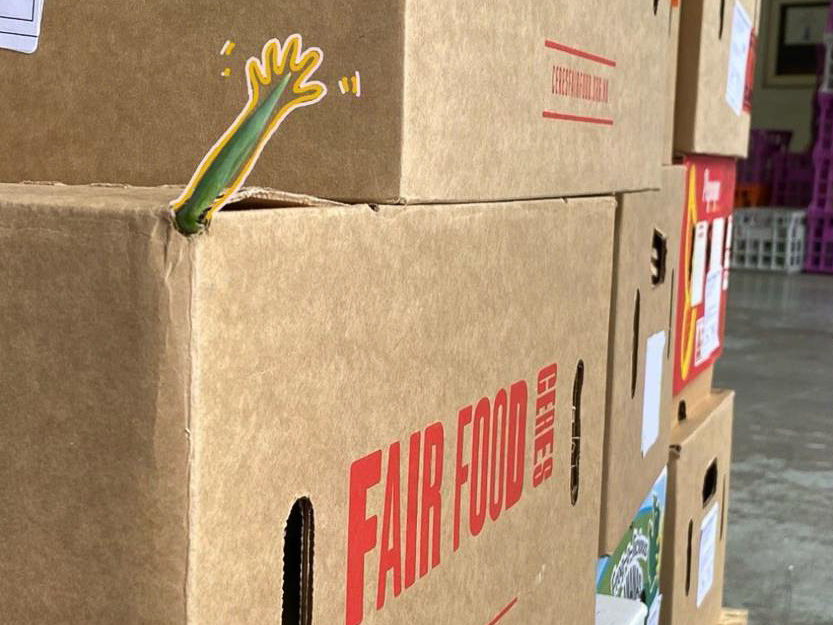 Packaging anxiety rising
As the Christmas presents from our scattered family start hitting our doorstep I'm feeling my packaging anxiety beginning to rise.
The soothing balm knowing that all these plastic mailers & bubble wrap would be repurposed disappeared when REDCycle's soft plastic recycling service collapsed.
Friday's The Age online reported that almost 8000 tons of secretly stockpiled soft plastics had just been discovered in warehouses in Victoria, NSW and South Australia.
I don't know exactly what it is about REDCycle closing that's so upsetting. I know those 5 million bags we dropped off daily showed how badly we wanted to do something about single use plastics.
Maybe in this age when corruption is regularly revealed, I shouldn't have been so surprised that REDCycle was hiding our empty chip packets and lolly wrappers under the metaphorical bed?
Packaging like corruption is unavoidable – it's how you approach it that counts I guess.
For years at Fair Food there's been a kind of ongoing ICAC investigation into packaging.
Nothing is straight-forward – paper for example takes much more energy to make and transport than plastic but is easily recycled and compostable – plastic can be reused longer than paper, can also be recycled, though not easily, but takes thousands of years to break down.
The only black and white answer we have when it comes to packaging is avoiding it where we can.
So fruit & veg goes mostly loose into reusable and recyclable cardboard boxes.
And with little things like beans, snow peas and chillies we use light-weight recycled brown paper bags.
Salad mix and spinach leaves go into home-compostable eco-cellophane made from waste wood.
The key to making this work when your fruit & veg arrives at your door is storage;
– Celery, Dutch carrots and asparagus keep better in water.
– Herbs are best wrapped in a damp tea towel inside a container
– Beans, peas, salad & spinach leaves etc do best in a sealed glass or plastic container
– Same goes for our bulk pantry staples
We're always looking for better ways to do this – currently we're trialing some recycled carboard coolers and paper padded envelopes for refrigerated items – if you get one let us know what you think – info@ceresfairfood.org.au
But no matter how eco-friendly, bringing packaging into the world has an impact. I say this a lot – one of the biggest contributions you can make is putting your Fair Food boxes, coolers and cold packs out for pick up on your next delivery day.
Around 70% of our packaging comes back to the Fair Food warehouse to be reused or recycled.
This is awesome, however, our vision, to paraphrase the immortal words of Hunt for the Wilderpeople's Paula Hall, will always be…. no box left behind….no box left behind.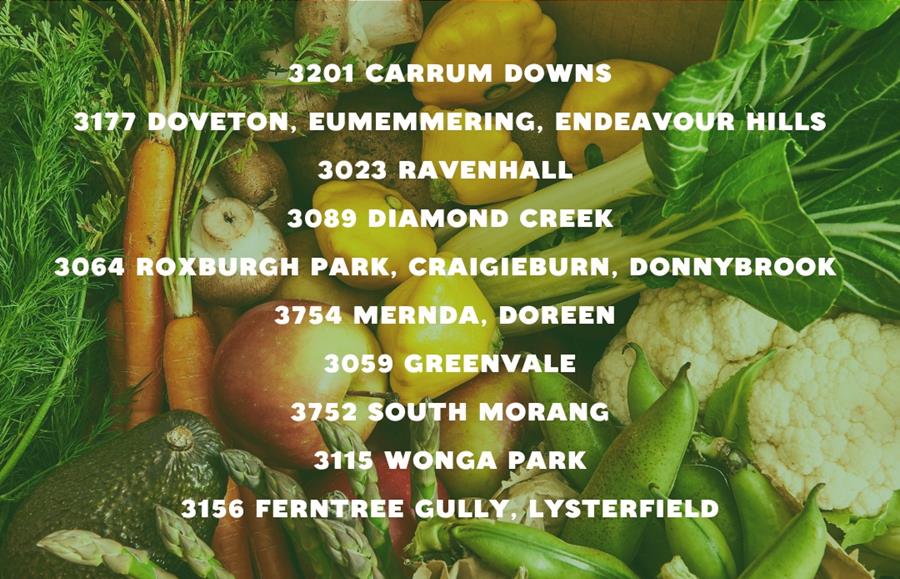 New postcodes!
So, we've just opened up a whole bunch of new postcodes for home delivery!
If you know someone who lives in one of these postcodes let them know we're coming.
You could also mention we support 175 organic suppliers and reinvest 100% of our profits (over $2 million and counting) into CERES Environment Park and CERES School of Nature and Climate.
3201 Carrum Downs
3177 Doveton, Eumemmering, Endeavour Hills
3023 Ravenhall
3089 Diamond Creek(NE)
3064 Roxburgh Park, Craigieburn, Donnybrook (NW)
3754 Mernda, Doreen (NE)
3059 Greenvale (NW)
3752 South Morang (NE)
3115 Wonga Park
3156 Ferntree Gully, Lysterfield
Have a great week
Chris