Garlic Mushrooms with Toasted Breadcrumbs
These indulgent Garlic Mushrooms make a perfect side dish or appetiser for a warming winter meal.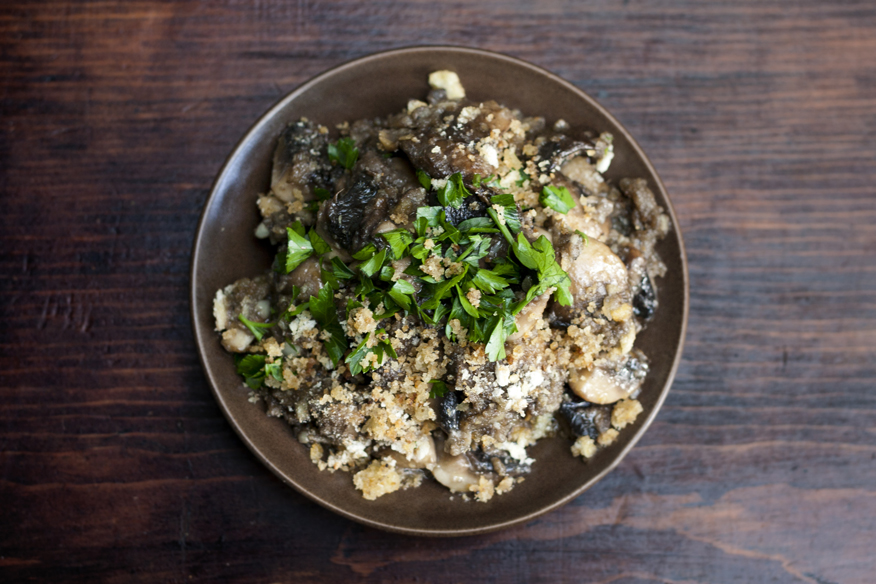 Serves 2
Ingredients
12 button mushrooms, cleaned and quartered
4 garlic cloves, minced
75g butter
1/3 cup + 2 tbsp breadcrumbs
Small handful of parsley, roughly chopped
Method
Place mushrooms, garlic, 60g butter and 1/3 cup breadcrumbs in a small pan and cook, stirring, on a low to med heat for 3-5 minutes or until mushrooms are soft. Season with salt to taste.
Arrange mushrooms in a serving dish.
Heat the extra 15g of butter and 2 tbsp of breadcrumbs in the pan and cook over a low to medium heat for 1-2 minutes or until breadcrumbs turn golden. Top mushrooms with breadcrumbs, garnish with parsley and serve while still warm.
Hints and Tips
To make your own breadcrumbs tear day old bread into large chunks and pulse in the food processor until coarse but even crumb is achieved. Breadcrumbs store well in the freezer, so this is a great way to use up any leftover bread.