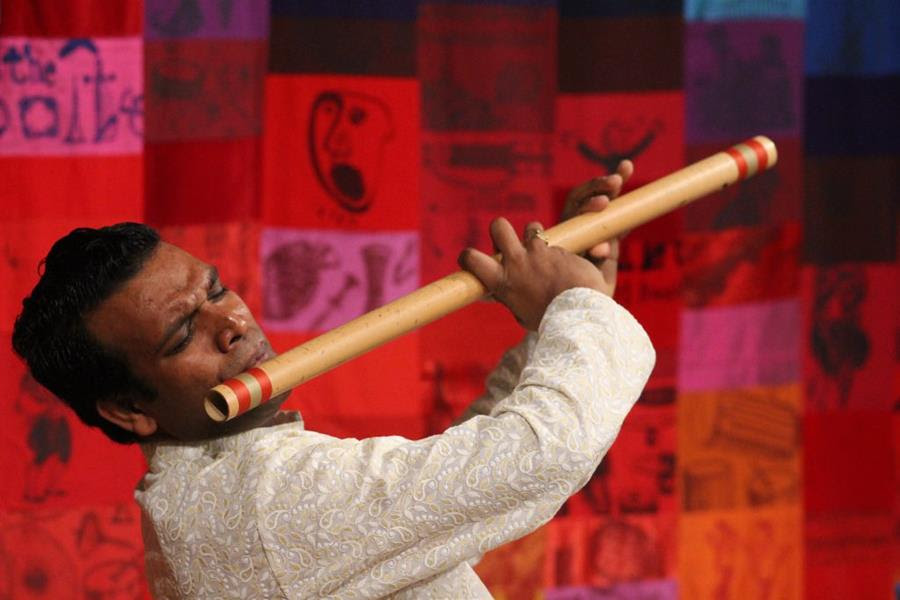 Play on …
During the pandemic our Federal Government decided musicians weren't eligible for the Jobkeeper allowance that saved so many jobs and businesses.
At Fair Food we feel that music is as essential nourishment as the food our farmers grow for us.
And while Fair Food has been able to work through lockdown so many musicians have lost all their gigs.
Which is why we employed musicians, video-makers and technicians on our "Live from the Packing Floor" series at the CERES Fair Food warehouse (see the shows from up-and-coming popster, Zoe Fox to the sublime Pindara String Quartet here).
Stage Four came and put an end to Live from the Packing Floor gigs so we started looking for new ways to support performers.
We are so pleased to have joined forces with the champions of world and indigenous music, the amazing Boite.
The Boite has kept the music alive during COVID with their online Adapt, Not Cancel gigs.
Throughout October Fair Food has pitched-in and put your names on the door to five amazing concerts including the Australian Shakuhachi Festival Concert (on at 3.30pm this afternoon).
Here's October's line-up;
Australian Shakuhachi Festival Concert
Featuring, from Japan, Kazushi Matama and Kaoru Kakizakai, and Australia-based Lindsay Dugan. This collaborative concert brings together artists who are teaching at this year's online Shakuhachi Festival, a collaboration from Australia and Japan.
Available from TODAY 4pm Sunday October 11th.
Unknown Mirrors with Miyama McQueen-Tokita & Ryan Williams
Japan-based Miyama has collaborated with Melbourne's recorder playing adventurer Ryan Williams, in a recording project: Your Ten is My Twelve. This is the first opportunity to hear and see their latest musical adventure.
Available from Sunday October 18th.
Sweet Sound Ensemble
Persian-Australian singer, Shirin Majdteymouri has taken her performances across the world and the world is her source of inspiration. She sings in Farsi, Turkish, Spanish and English, drawing on the musical traditions of those cultures. For this Boite online concert she brings a collection of love songs.
Available from Sunday October 25th.
Zulya & the Children of the Underground
After years of travelling the world and sharing her original music with audiences all over, Zulya now invites the world to come in and join her at her most intimate, as she recalls the Tatar songs she and her parents, aunties and uncles would sing around the table during her childhood.
Available now.
Luke Plumb and Stephen Lalor
From Tasmania and NSW, come two of our finest mandolin players, collaborating across musical genres and state borders.
Available now.
Click here to collect your free tickets
All of these wonderful performances can be accessed any time, so you can watch, listen and dance in the kitchen to your favourite session whenever you like.
Have a safe week and see you at the shows
Chris
Btw if you love a great backstory check out The Boite: History Through Music, Song and Story multi-media website (it's just been shortlisted for the Victorian Community History Award) .
Telling the 40 year against-the-odds tale of a small community group and their determination to share our music & culture in all its incredible diversity.
So many highs and lows, there's a series or a feature film right here!