How do I sell through CERES Fair Food?
You may have something we haven't thought of selling yet, or there may be gaps in our existing supply that you could fill.
If you've got organic produce  send an email to Josh  buyer@ceresfairfood.org.au   or fill in the form below with the details of what you grow.
And if you've got organic drygoods,  groceries, refrigerated items, cosmetics, cleaning etc send an email to Alex webstore@ceresfairfood.org.au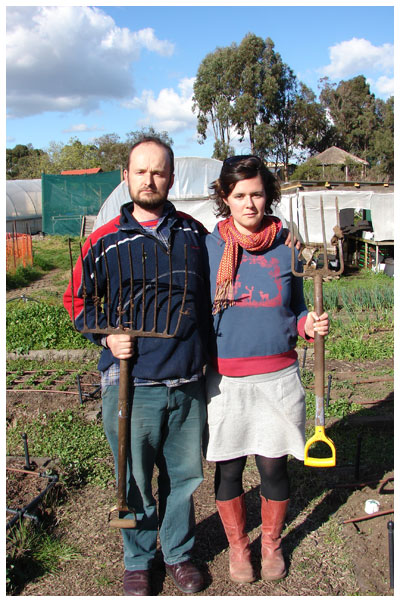 Our Guarantee to you
We offer farmers, makers and suppliers fair prices on their produce and products and we won't abandon you at the first sign of struggle or if a slightly cheaper competitor comes into the local market.
We pay quickly to ensure you have the cash flow to concentrate on growing food rather than talking to bank managers.
CERES is one of the largest buyers of organic groceries in Victoria and wants to use this buying power to support sustainable agriculture, small farming families and strong local economies.
We have been buying from some of our growers for more than 10 years now and have built strong relationships based on sticking with each other right through growing seasons and not chasing the lowest or highest prices during times of over and undersupply.
We are farmers ourselves and know in the long term we all win if we commit to supplying and buying consistently and setting fair prices for both our farmers and retailers. Our aim is to buy as much of our produce direct from farmers as possible.
We are currently buying direct from over 50 suppliers and makers within a 200km radius from Melbourne.
We are always on the look out for reliable growers of fresh produce and suppliers of ethical groceries.
However, we have a strict quality control policy. Simply put, if you wouldn't buy it yourself in a fruit & veg shop then neither would we.
Apart from all manner of organic produce, we  also currently sell breads, cereals, coffee, tea, dried legumes, canned goods and much more.
Milk, Dairy and other Refrigerated Goods?
We are currently selling refrigerated goods such as milk, eggs, tofu and cheeses. We deliver these items in ice-packed recycled styrofoam ekies.
Meat?
We do not currently have the capacity to deliver meat.
Would you like to share transport and storage with other growers?
Use the contact information above to ask about our Farmer Hub Project connecting farmers in the same area together to store and transport produce more efficiently and sustainably to market.