Crowdsaucing FAQs
CROWDSAUCING IS OVER FOR 2017! See you again next year.
Is a Crowdsaucing an actual event organised by CERES Fair Food?
No, the idea of Crowdsaucing is for you to organise your own event. This is actually a whole lot of fun, to make passata, sauce or kasundi in a group for a day share a meal, all help clean up and then enjoy the fruits of your labours for a few months more. Look out for a few Crowdsaucing public events that CERES Fair Food might put on though!
How does Crowdsaucing  work?
You organise a Crowdsaucing day event and source the equipment you might need, inviting who you want to make sauce with.
Last year most people just had there own private event and invited friends and family. You are most welcome to create a public Crowdsaucing day and we will help you find people who'd like to join you by promoting your event. You can get ideas about your public Crowdsaucing day here.
If you'd like to create a public event, email Monique at <crowdsaucing@ceresfairfood.org.au> so we can help promote your event and find people who might want to join your Crowdsaucing day, or post it on the Crowdsaucing with CERES Fair Food Facebook page.
Do I have to have an 'event'? Can I just do it myself?
Yes, once you have purchased your tomatoes, you can do whatever you like with them. sauce by yourself or with others.
Do I have to be an existing member of CERES Fair Food top be a part of Crowdsaucing?
You don't have to be an existing member, but you will have to become one to order Crowdsaucing tomatoes. There is NO obligation to continue to use CERES Fair Food's service after Crowdsaucing. You can JOIN US here.
Are the tomatoes going to be organic?
While we will do our very best to supply organic tomatoes, the reality of Victorian organic tomato farming means that demand may outstrip supply at peak times. If organic tomatoes are not available, we will be filling orders for Crowdsaucing with the best local conventional tomatoes we can find. You WILL be contacted before your delivery if we have to substitute tomatoes. This is VERY unlikely!
How do I order Crowdsaucing tomatoes?
If you already are/when you are a member, you will be able to order your Crowdsaucing tomatoes through the CERES Fair Food when they go on sale
CERES Fair Food will deliver the tomatoes you order for your Crowdsaucing day to a Food Host of your choice or to your home if you choose home delivery.
How to I check my home delivery day(s) or nearest Food Hosts?
Go HERE and type in your postcode. You will find out your day(s) for delivery and the home delivery fee.
There is another tab at the top of the map that also shows Food Hosts, and lists them below the map, so you can find one near to you.
Does it cost money to register for Crowdsaucing?
Nope!
How do I join someone's  public Crowdsaucing?
We hope to promote people who decide to have a public event. Keep up with Crowdsaucing events via the CERES Fair Food Facebook page or Crowdsaucing Facebook Page and our CS Newsletter.
What are these Crowdsaucing tomatoes going to cost to purchase?
In 2017, the price of tomatoes is $33 per 10kg box, free to a Food Host or plus home delivery fee per home delivery.
The home delivery fee for most of our delivery areas is $6.95
In the event that organic tomatoes have to be replaced with conventional tomatoes due to low supply, we will refund the difference between the organic and conventional immediately. You WILL be contacted before your delivery if we have to substitute tomatoes. This is VERY unlikely!
Are there any discounts for ordering in bulk?
Sorry, there are no discounts on Crowdsaucing tomatoes.
When do I have to have ordered my tomatoes by?
Check back in 2018.
I have created a public event on Facebook, what now?
Give Monique an email at <crowdsaucing@ceresfairfood.org.au> so we can think about promoting your event. You can also share it on the Crowdsaucing with CERES Fair Food Facebook page.
What day are the saucing tomatoes going to be delivered?
It depends on where you live. PLEASE Check you have a home delivery day(s) and/or Food Hosts in your area and order appropriately so you don't miss out. You can check your delivery days/Food Hosts here.
Where do the tomatoes get delivered?
We will be delivering Crowdsaucing tomatoes via home delivery or to Food Hosts.
Some picks ups may be allowed from the warehouse.
Check back in 2018
Is Crowdsaucing on Facebook?
Yes!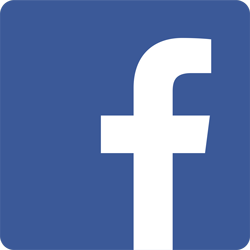 What are the best bottles to use?
Any bottles/large jars you can save from the recycling bin. The bottles/jars with the little pop up button are great. You can read more about bottles and jars and what to use here.
Where are the tomatoes coming from?
Check back in 2018
Do I get to keep the sauce I make?
Absolutely! The tomatoes and what you make with them is 100% yours after delivery.
Where can I get bottles from? 
Your own recycling, your neighbours, your family, op shops, online on Gumtree and eBay.
What equipment will I need? Do I have to find my own equipment?
You do need to find what you need for your Crowdsaucing day. But, you don't need fancy equipment necessarily. Check out the Resources page for info about making passata, google kasundi recipes, ask your neighbour about how they do it… There are so many ways to sauce a tomato.
Your question not answered here? Submit a question: