Soy & Sesame Red Cabbage and Snow Pea Salad
A great Asian springtime salad, easily made vegan and gluten free, or into a main meal.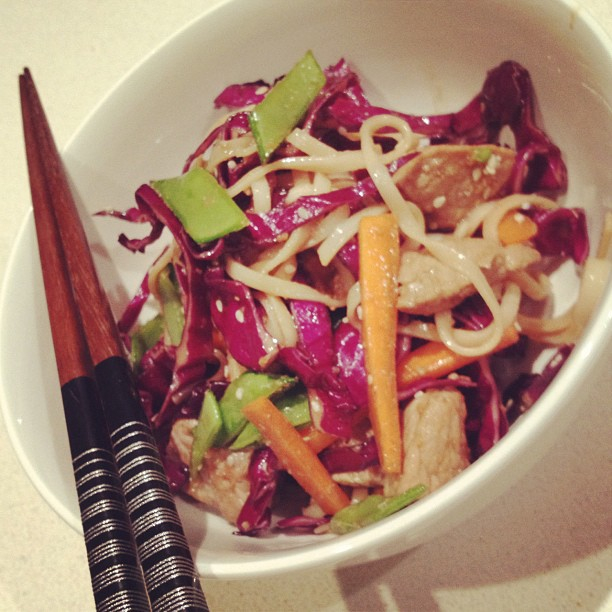 Serves 2-3
Ingredients
2 cups red cabbage, shredded
2 cups snow peas, diagonally shredded
2 carrots, julienned
2 tbsp honey
3 tbsp sesame oil
1 inch grated ginger
1-2 tbsp tamari or soy sauce
2 tbsp sesame seeds
Optional: pork or tempeh, noodles or rice
Method
Wash and shred the red cabbage and snow peas. Snow peas can be cut on the diagonal into strips. Peel the carrots and julienne into strips.
Combine salad dressing ingredients in a small bowl, dress the shredded cabbage and snow peas, mixing with your hands or salad spoons.
For a more substantial meal, add stir fried pork strips or grilled tamari & ginger marinated tempeh. You can also add crunchy noodles, freshly boiled udon noodles or rice for a gluten free option.