Braised Garlic Chinese Brocolli (Gai Lan)
We have just the mustard green to give your taste buds a late-winter shakeup. Chinese Broccoli (aka: Gai Lan) is an Asian stir-fry vegetable that holds its integrity under pressure.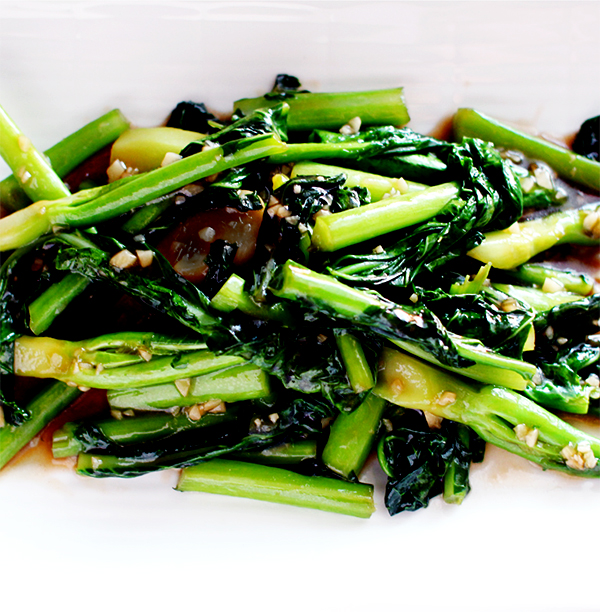 Ingredients
1-2 bunches gai lan
2 cloves of minced garlic
1 tsp minced ginger
Fresh chilli or flakes to taste
2 Tbsp cooking oil
1/8 cup vegetable stock
Sesame oil to taste
Soy sauce to taste
Method
Thoroughly wash gai lan to ensure there's no dirt or grit, and pat dry.
Heat the oil in a wok or pot over medium-high heat.
Add the garlic, ginger, chilli and gai lan. Sauté for 30 secs to one minute, tossing frequently.
Add the stock and cover the wok/pot to let steam build up inside.
Steam for approximately two to three minutes.
Remove the lid and test one of stems with a fork, making sure it's firm but soft enough to be pierced. The leaves will have wilted but you don't want them too soft and falling apart.
Take off the heat and add a dash of sesame oil and soy sauce for aroma and taste. Toss.
Plate gai lan with some of the stock juice.
You can order organic Chinese broccoli when in season, along with many other groceries from our webstore.