Our History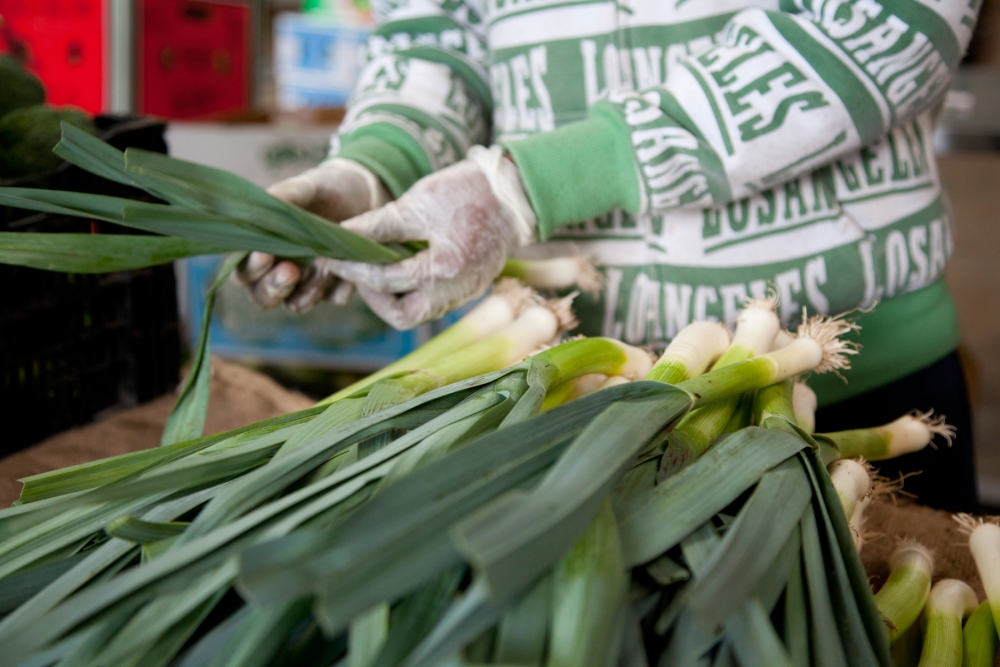 See also: Once Were Farmers
CERES Fair Food started as a staff food in 2004 co-op on a picnic table outside the original CERES office. It was an affordable, social way to buy organic food as group where we always knew where our food was coming from. Each week a couple of different CERES workers would take their turn packing the weekly boxes for the other staff members. Pretty soon word spread into the community and within a couple of years CERES was supplying 12 neighbourhood fruit and veg co-ops around the inner Northern suburbs of Melbourne.
In 2010, inspired by Toronto's Good Food Box, Brisbane's Food Connect and with help from the Federal Government's Jobs Fund, our loose group of CERES co-ops became an online fruit and veggie box social enterprise called Fair Food. We sourced food from our own Joe's Market Garden and the farmers who'd supplied CERES Grocery for many years. And in an increasingly cruel and fearful political environment we provided entry level jobs to asylum seekers and new arrivals.
Fair Food grew quickly and was soon dropping orders to over 50 volunteer Food Hosts (pick-up points) all over Melbourne. Over the next few years, with lots of generous feedback from passionate customers, Fair Food changed from a simple organic produce box service to become more of an online organic supermarket. We made lots of small improvements and big ones like carbon neutral home delivery for people who couldn't make it to Food Hosts. And after each improvement we made we grew and grew.
From 2010-2017 at the Northcote site we also ran a commercial aquaponics system growing herbs and leafy greens and rainbow trout. In 2015 a trial looking into sprout growing spawned Fair Food Microgreens. Then in 2016, frustrated at the being unable to find local canned organic tomatoes we introduced Crowdsaucing; saucing 5 tonnes of local tomatoes at over 100 local crowdsaucings around Melbourne.
In 2017 we moved from our Northcote home to a new warehouse in Preston and continued updating new features into our website which was partially paid for by a crowd-funding campaign.
Today Fair Food is one of Victoria's largest organic retailers. We support over 60 organic farmers, producers, processors and suppliers. We employ more than 40 people ( a third of them asylum seekers or new arrivals) and all our profits go to fund CERES environmental education programs – teaching kids and adults how to better care for our planet.
Join the Fair Food Movement!
create an account and put your groceries to good work!