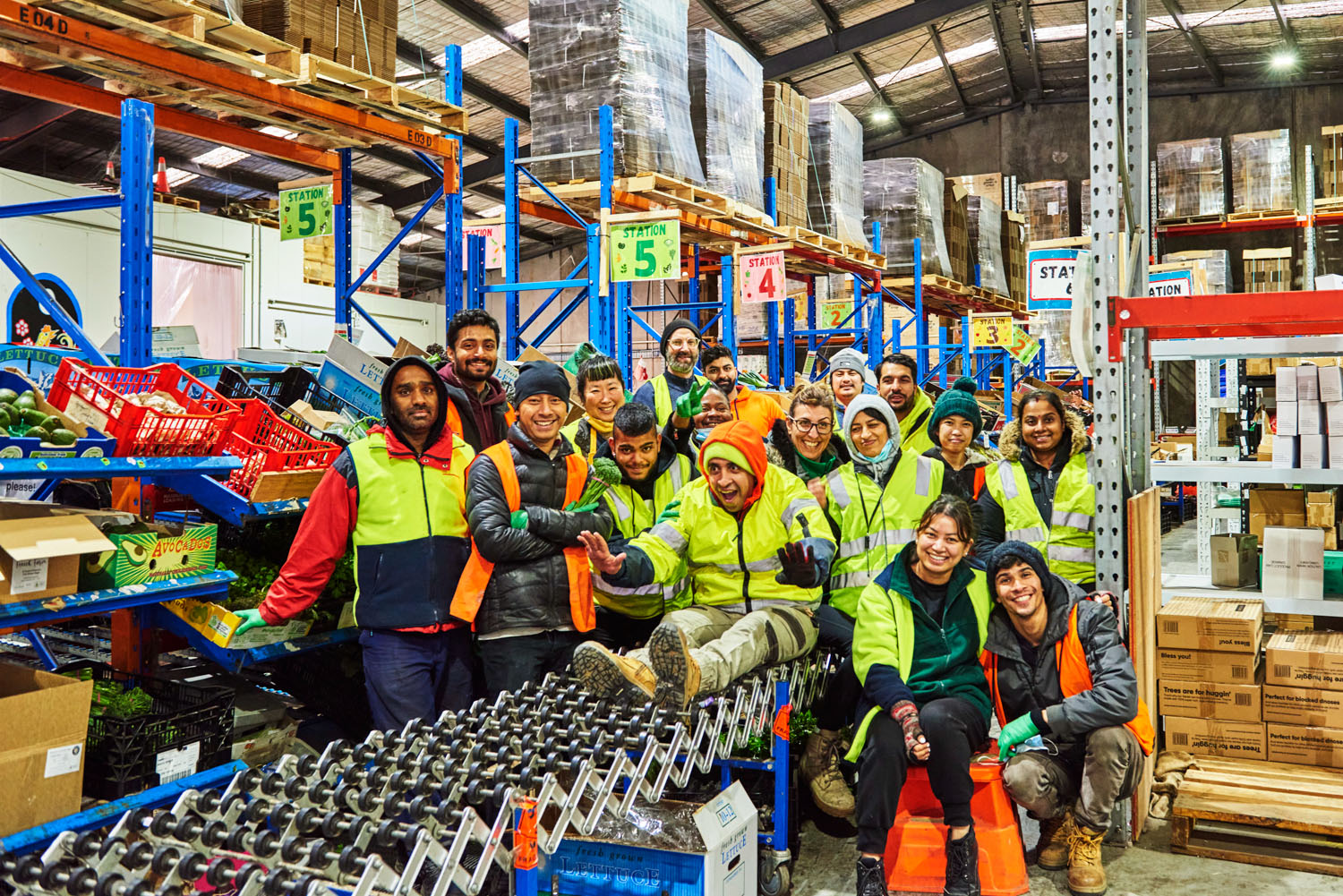 Our team
We are a diverse and inclusive team, looking after each other and working together with care, joy, courage and collaboration.
As folks from over 25 countries of origin, we aim to recognise and celebrate everyone's strengths and differences equally, lifting each other up in a supportive workplace. We are resourceful, customer committed, and love all the things we can create together!
Our story
CERES Fair Food began life as a weekly staff veggie co-op at CERES Environment Park in Brunswick East. Each week staff members took turns to pack fruit and veg into boxes on a picnic table outside the teacher's offices.
Word about the staff co-op got out and within a couple of years CERES was supplying ten neighbourhood co-ops around the inner-North.
When the GFC hit the Rudd Government's Jobs Fund helped CERES turn our collection of co-ops into Fair Food – an online grocery just like our heroes Toronto's Good Food Box and Brisbane's Food Connect.
Of Fair Food's original 13 employees almost half were people seeking asylum. When I last looked, Fair Food employed 67 people, 29 of them were either seeking asylum or had recently migrated to Australia.
From CERES we bought a philosophy of supporting local farmers which has carried through to today. Over the last ten years Fair Food has spent over $25 million dollars purchasing food from over 175 organic farmers, grocery makers and suppliers.
These days CERES Fair Food feeds about 5000 regular customers – some of you have been with us since the co-op days some of you will have joined this week.
On behalf of all the farmers, makers and suppliers, every person who has found a job here, and from CERES Environment Park where Fair Food's profits help people fall in love with the Earth – thank you.
Chris Ennis, Founder and General Manager